Our year – highlights from 2019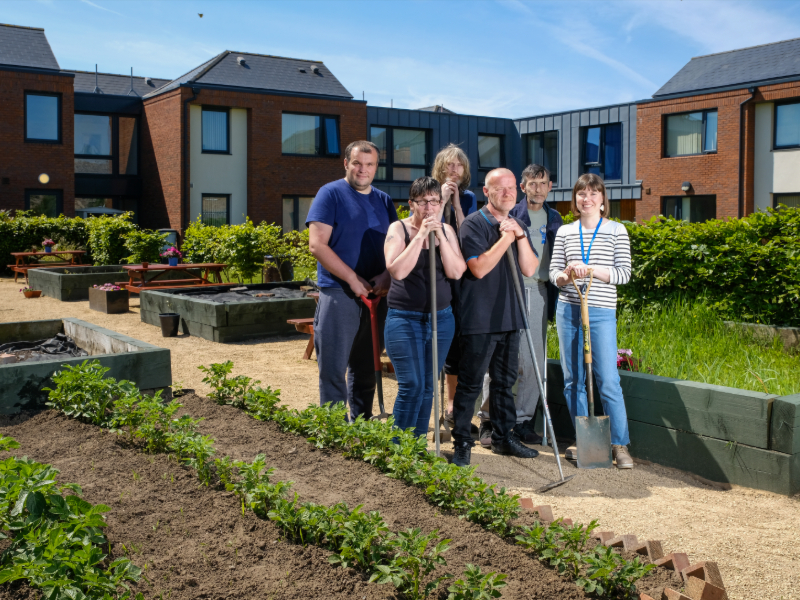 As the year draws to a close, it's the perfect time to grab a mince pie and reminisce about some of the high points from the last 12 months.
Congratulations everyone, we made it!
The turkeys are trimmed, the chestnuts are roasting, and 2019 is pretty well done. As well as being a good time to take a break and get some sleep, it's also the perfect opportunity to reflect on some of the positive news stories from the year just gone.
We've put together some of our highlights from the last 12 months, but there are so many more we could have included. A big thank you to everyone who did what they could to make 2019 a blinder.
If you're looking back over the year and feeling like it could have been better then fret not – it's also a great time to make a fresh start. We offer lots of different services to help our customers, so if you need support or have any questions, we'd love to hear from you.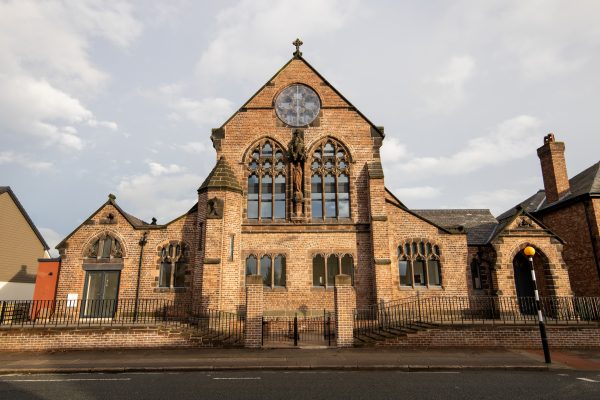 In the meantime, have a slice of festive cheer with some of our top stories from 2019!
December
In December we walked a mile in their shoes as part of 16 Days of Action, a campaign to help raise awareness of different types of domestic abuse.
Here at Onward, we're committed to preventing domestic abuse and supporting victims all year round, so if you're at all worried or want more information on the topic, read the full story here.
November
November saw an early Christmas miracle in Toxteth, after the beloved St Bernard's Church (right) came back to life. The old building was completely revamped into new homes and, thanks to 10,000 hours of 'sweat equity', home ownership was opened up to a new raft of people.
Talking of new beginnings, social supermarket Community Shop opened its doors in Runcorn, bringing local residents high street goods at discount prices – if you'd like to find out if you're eligible for membership, take a look here.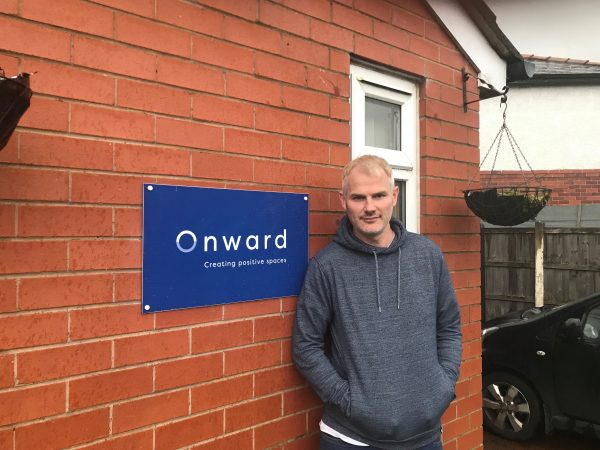 Residents in three of our schemes had a bloomin' good month this month after they scooped prestigious awards for their green fingers!
We also heard George's heartbreaking story about coming through a really tough time, with the support of our Financial Inclusion Team. We were so happy to hear how he picked himself up with a few new friends, and is now doing the same for others.
Finally, the Menhear peer support group in Preston (left) became one of the first community projects to take home a slice of the £100,000 Onward Community Fund – and we heard how they're already putting the money to great use.
October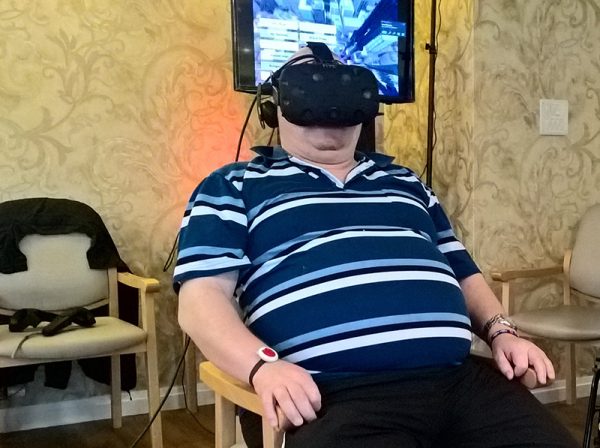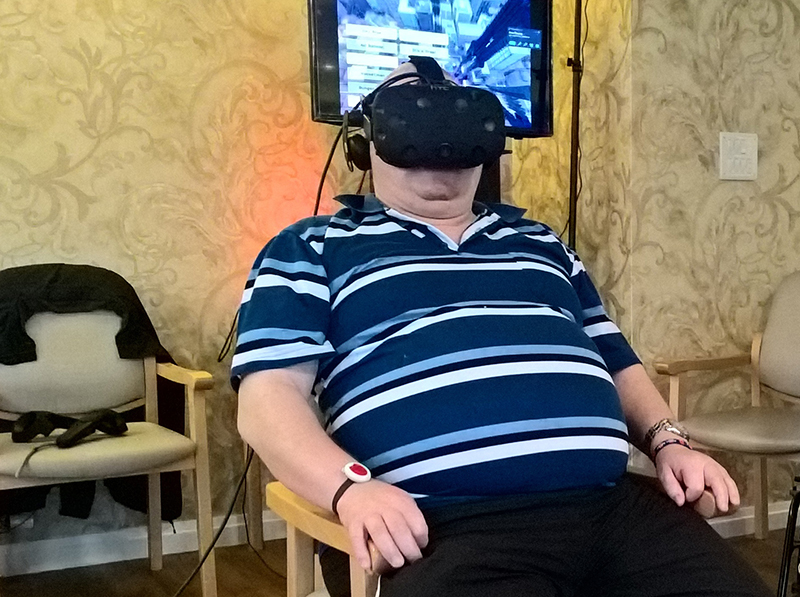 In October Onward residents and team members had a lovely tree planting and training day at Kelton Park in Liverpool, as part of a new partnership initiative with the Woodland Trust.
Continuing the green theme, residents and colleagues at our homeless hostel, Alt Bank House, grew more than just veg at their allotments this year.
We also saw some of our residents treated to a virtual reality workshop (right). Aged between 65 and 101, they put the tech through its paces!
And over in Bootle, the team at our healthy living centre May Logan had a 20th birthday party they'll never forget!
September
In September we made the most of that 'fresh start' feeling and joined forces with Magenta Living to build 119 new affordable homes on a former industrial site in Runcorn.
We also launched our £100,000 community fund to help local community projects thrive. Get in touch if you've got an idea that benefits your local community and could do with a boost!
August
Murdishaw summer holiday initiative KOPS n Kids (left) helped young people learn new skills and stay off the streets in August, and was declared a resounding success at an emotional closing ceremony.
We also became one of nine organisations from across the North West of England awarded Silver under the Ministry of Defence Employer Recognition Scheme for our support to Defence and the wider Armed Forces community.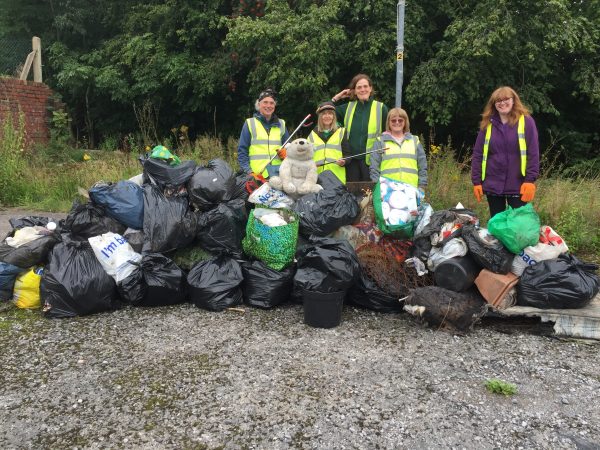 Over in Whitefield the Eden Gardens Allotment Association was given the Queen's Award for its work in the community. Having had a chat with them, it's easy to see why they love their little patch of heaven so much.
There was also fantastic success in Hattersley at a community clean up (right), where local residents and Onward colleagues cleared 20 bags of rubbish and found some real treasures.
Rounding off a busy month, over in Brunswick S4B turned five. Take a look at this lovely video shows how far it's come in that time.
June
In June we announced our plans to start work on a 447-home site in Crewe, Cheshire, which was our biggest site to date! It's all about bringing more affordable housing to the region so if you live in the Basford East area, watch this space.
May
Runcorn resident Sue (left) won our first monthly prize draw for Customer Engagement Community members in May, which was fab.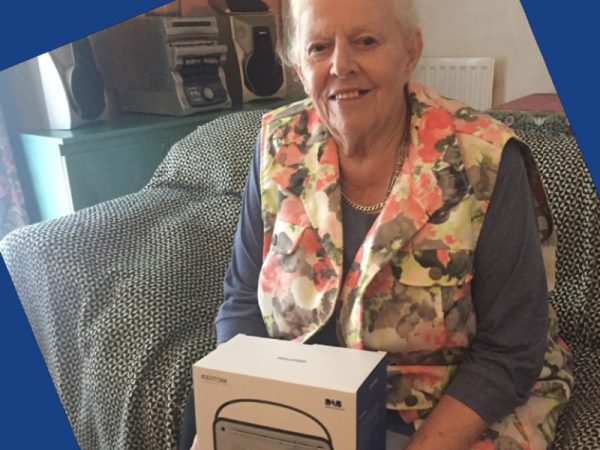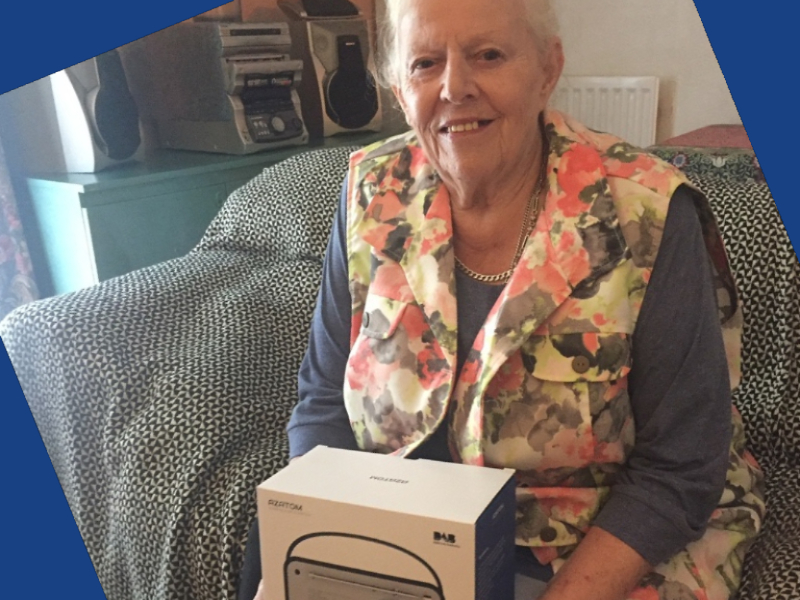 We also heard how our customer Jean won a two-year fight to get her benefits, with the help of Financial Inclusion Specialist Yvette.
Finally, we were buzzing to be honoured at the prestigious UK Housing Awards for our part in regenerating the Hattersley and Mottram estate in Greater Manchester.
Speaking at the ceremony, our regional director Andrew said: "It's fantastic to see new homes being built, new residents moving in and former residents moving back. And most importantly, that residents say living here makes them happy."
April
In April we heard the inspiring story of mother-of-one Victoria from Hollinwood who, after battling with severe anxiety and depression for years, signed up to a series of online courses to help boost her confidence and landed her dream job.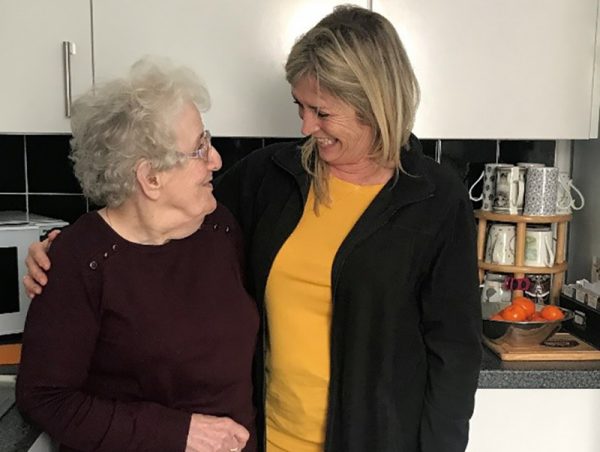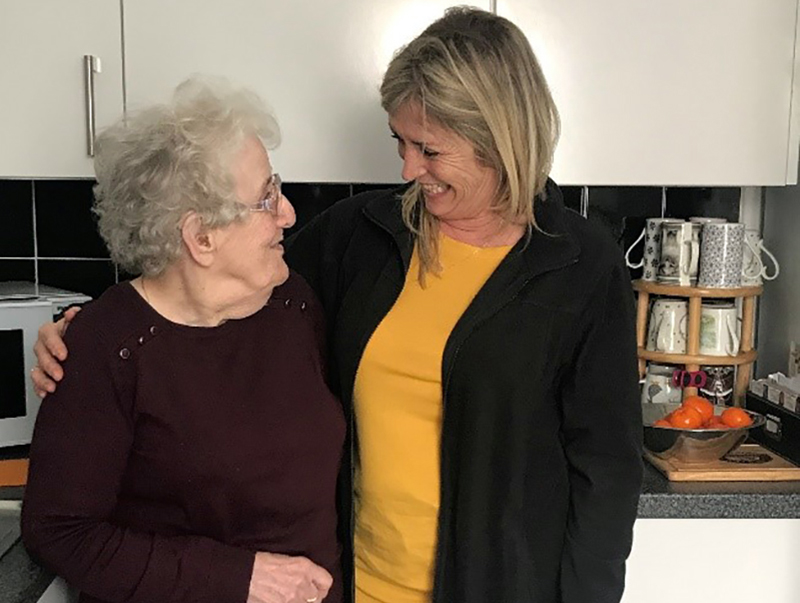 We also launched our new dedicated shared ownership and home sales division, Onward Living, which plans to build 1,600 affordable homes across the North West by 2023. Shared ownership is a key part of how we're helping buyers get a foot on the property ladder.
March
In March we loved hearing some positive news from Connelly Ltd, who were fitting some kitchens for us and also made some great relationships along the way (right).
February
In February we were proud to support Man City's community programme City in the Community with a new location for its City Kicks community football scheme.
Making 2020 even better
These are just a few bits we want to celebrate from last year, but we want to make 2020 even better.
So, if you need support with money advice, hoarding issues, homelessness and more to make your year ahead a brighter one, just get in touch.
Find out more about how we can help make your 2020 a success