Why you should allot-ment some time to this hobby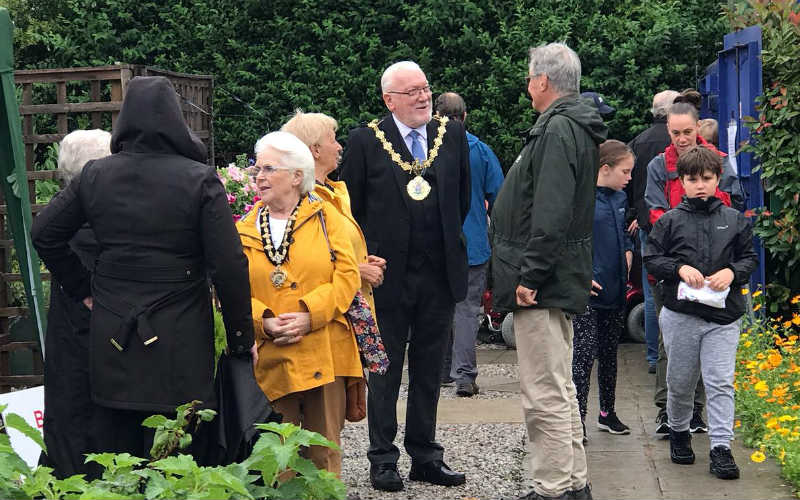 It's National Allotment Week, which makes it the perfect time to take you behind the scenes on an award-winning customer allotment that we're very proud to be supporting.
The weather may have turned on us but that's not going to stop everyone getting outdoors this National Allotment Week.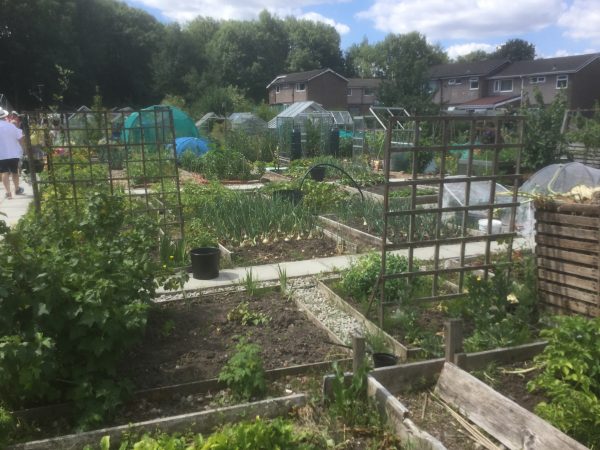 As well as a myriad of health benefits – both physical and mental – and being a great way to make friends, having an allotment can benefit the whole community. Turns out it can also bring you to the attention of a certain Royal as well.
The Eden Gardens Allotment Association in Whitefield, Manchester, was recently awarded the Queen's Award for its work in the community. Having had a chat with them, it's easy to see why they love their little patch of heaven so much.
Dorothy Gunther, former Mayor of Bury, nominated the team for the award, which is the highest any group can receive in the UK and the equivalent of an MBE, based on their Voluntary Service.
The nomination praised the 'oasis of calm' they've created, and that it's a place where both members and non-members can come and relax, socialise with the rest of the community and be among some gorgeous greenery.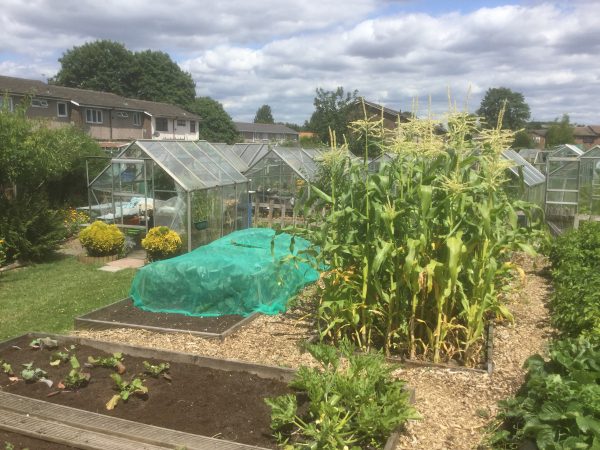 It said: "What was previously an unused and unkempt field, the site has been transformed into an allotment worthy of official recognition, with the aid of grants, fundraising and sheer hard work". It goes on to praise the wheelchair-friendly paths, permanent composting toilet for visitors to use and the patio, all of which have been recently added.
It also describes the impact the allotment has had on the wider community, such as the help it's given to the local Garden club, where many of the members are 'advancing in years', helping the local children's centre revive its overgrown garden and its annual Christmas wreath-making event with a hot meal, helping combat loneliness in the community.
As if that wasn't enough, the group also donates to local charities, including a recent initiative at the local church to give a free breakfast to children during the holidays.
Onward Environmental Services Manager Rich Barley added: "Onward provides and supports allotments across our estates and we're actively looking to develop more in future.
"Allotments provide a range of wellbeing benefits far beyond fruit and veg and as such are 'growing' in popularity. If anyone knows of an allotment project looking for support or of a group looking for a place to start growing please contact our Environmental Services Team."
Feast your eyes on the allotment in its full glory here – I defy you not to feel good afterwards!
If you're an Onward customer looking to cultivate your green fingers, let us know