Buy Your Home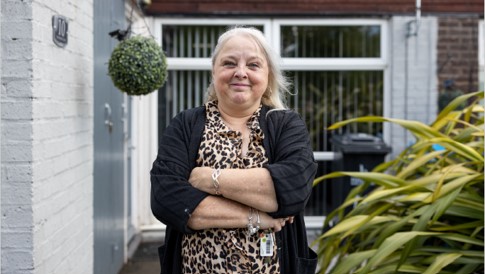 You may have heard of Right to Buy: a Government scheme that allows tenants to purchase the home they currently rent with a discount. Onward is a registered social landlord with charitable status, which means that most of our properties are exempt from the Right to Buy scheme.
However, there are some exceptions and we know that many tenants are interested in owning their home and we can help with this. There are different ways to do this:
Preserved Right to Buy
Some of our properties came to us as part of a stock transfer. This is when a local authority transfers an estate or group of properties to a housing association. In this scenario, if you held a council tenancy at the time of the transfer or have succeeded a tenancy of this nature, and are still living in the property, or have transferred to another of Onward's properties, you will have retained your council Right to Buy.  This is known as Preserved Right to Buy.
Right to acquire
If you do not quality for Right to Buy, you may qualify for an alternative scheme called the 'Right to Acquire'. Under this scheme, you might be able to buy your housing association home at a discount. You can apply for the scheme if you have lived with a public sector landlord, i.e., a housing association or council, for three years. To qualify for the scheme, you will need to meet the following criteria:
live in a home that was bought or built by a housing association on or after 1st April 1997; or
live in a home transferred from a local authority to housing association on or after 1st April 1997
You can find out more about the requirements you need to meet to qualify for Right to Buy or Right to Acquire by visiting the Government's Own Your Home website
If you do qualify for either Preserved Right to Buy or Right to Acquire, please get in touch to understand the application process and discuss the options available to you.
If you would like to make an application or discuss the options available, please send us an email to make an enquiry to homeownership@onward.co.uk