Blog: Diversity and Inclusion – Tips on making job interviews accessible for all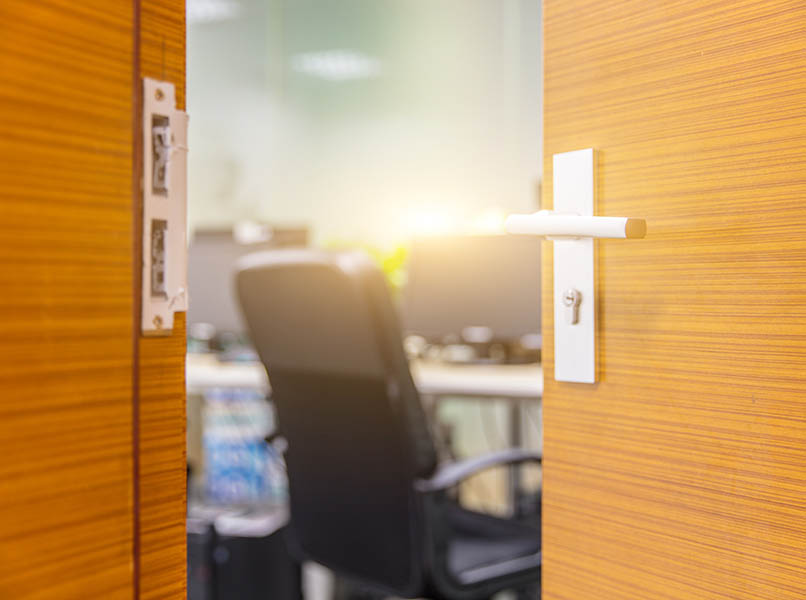 As a Resourcing Manager a frequent question I often get asked is "what are reasonable adjustments" and when should these be considered in the in the recruitment process.
In this month's blog we will look at what is defined as reasonable, and why it is not only important but good practice in increasing choice and quality of candidates.
Here at Onward we believe that everyone deserves a fair recruitment process, and we are committed to ensuring that our recruitment practices are disability inclusive, A well-designed inclusive recruitment process means that candidates with a wide range of disabilities can apply and interview without fear of being discriminated against and as employer of choice we are continually working to deliver this to our candidates.
So, what responsibilities do employers have?
Under the quality act 2010 an employer must make reasonable adjustments for disabled job applicants. The interview process must try to remove any barriers disabled candidates may experience.
What should recruiters and hiring manager consider when looking at reasonable adjustments in the application and recruitment process?
It is easy to think disability equals body and as such reasonable adjustment will only need to accommodate things around accessibility and access, however people are disabled by cognitive, physical, motor, learning difficulties, autism, illness, and depression.
But as the Charity Digital says –
"Disability is a mismatch between a person and the environment they're in".
Therefore, if we can understand the social model of disability, we can endeavour to improve recruitment accessibility and make reasonable adjustments to applications and interviews.
For example,
Overly long and complex application forms present a barrier to those with ADHD.
An in-person interview for someone with chronic fatigue syndrome, may prefer and online remote interview as the can tire easily and need breaks.
Written presentations or tests may disadvantage those with dyslexia.
Take stock and ensure that any tests or interview questions are relevant, fair, and inclusive to all candidates.
Asking candidates to turn up and prepare a presentation on the day (when a job doesn't demand this a regular skill) may disadvantage those candidates with certain disabilities or those that suffer from stress and anxiety – this doesn't mean that they cannot do the job well but just need time to prepare.
Could you instead provide a copy of questions to candidates before the interview? (At least 24 hours before, but ideally longer) This would benefit those candidates that have dyslexia or suffer from anxiety.
Other suggestions to consider include:
a British Sign Language (BSL) interpreter for hearing impaired candidates to assist at interviews.
A variety of document formats, like a Word document instead of a PDF. Or braille and audio versions for visually impaired candidates, so they can prepare for interviews in advance.
Wheelchair accessible interview venues despite improving accessibility not all buildings will be suitable to consider using an alternative venue.
Remote interviews – these may be suitable for candidates with a range of medical issue such as chronic fatigue syndrome, mobility issue and should be reviewed on a case-by-case basis.
Consider reasonable adjustments in the application process.
A candidate that has serve dyspraxia may not be able to complete application form online, so a telephone application process could be offered as an alternative.
A candidate with physical impairments may need to apply via a voice application process where they initially speak to a member of the Recruitment team who can complete the application with them.
Always make sure you can offer an alternative process and not solely rely on your online application process Refer to this on your careers page.
How to state your commitment to inclusivity and making reasonable adjustments.
Be transparent – consider including a copy of your recruitment process on your website. Don't forget to clearly state that reasonable adjustments can and will be made at both the application and interview stages of the recruitment process.
Check your correspondence – does your automated applicant tracking system correspondence include information on reasonable adjustments, and guidance on what candidates should do to make a request.
Good practice – Consider working with partner organisations that are specialists in promoting disabled candidates and help with reasonable adjustment at interview.
Here at Onward, we are proud to work with Evenbreak (About Us | Evenbreak – Our Story) whose mission is to create  a world where disabled people have the same opportunities and choices to enter, progress and thrive in the world of work as non-disabled people.  All our vacancies are advertised on their job board as standard practice.
Are you Disability Confident?
A lot of organisations are signed up to support disability confident scheme.  But what does this mean for shortlisting candidates at the application stage?
Simply put, organisations that are disability confident will guarantee an interview and make reasonable adjustments to interviews and employment, should the candidate successfully evidence the essential criteria for a role.
However, some candidates may not feel confident in opening up around their disability and every effort should be made to ensure that the platforms and procedures are in place to enable the candidate to inform the hiring organization. Often this will not be until after an interview has been offered, so make sure your invitation references that you will make reasonable adjustments.
Example statement:
"We've tried to make our interviews more accessible and can offer adjustment for those who need them such as – rest breaks, accessibility, pre prepared questions, large text or BSL interpretation.  Just let us know so you can bring your best self."
So, offering a more inclusive application and interview process across all disabilities will not only increase your candidate pool but can increase the skills and talent within your teams
For example, Britain's digital intelligence agency, GCHQ, actively recruits for dyslexic thinkers because of their unique skill set. The value of dyslexic thinking has been understood by the intelligence community for well over 100 years. This is because they value the visual and creative thinking the dyslexic candidate can bring.
Therefore, have a diverse range of candidates can bring a new skills and talent to your teams.
Key take aways
Provide guidance for your hiring manager.
Make it clear in your recruitment process that you will support ALL candidates to make reasonable adjustments.
Work with a partner organisation to promote your jobs and provide guidance and support when needed.