Merseyside
Derelict Toxteth Church comes to life with 10,000 hours of 'sweat equity'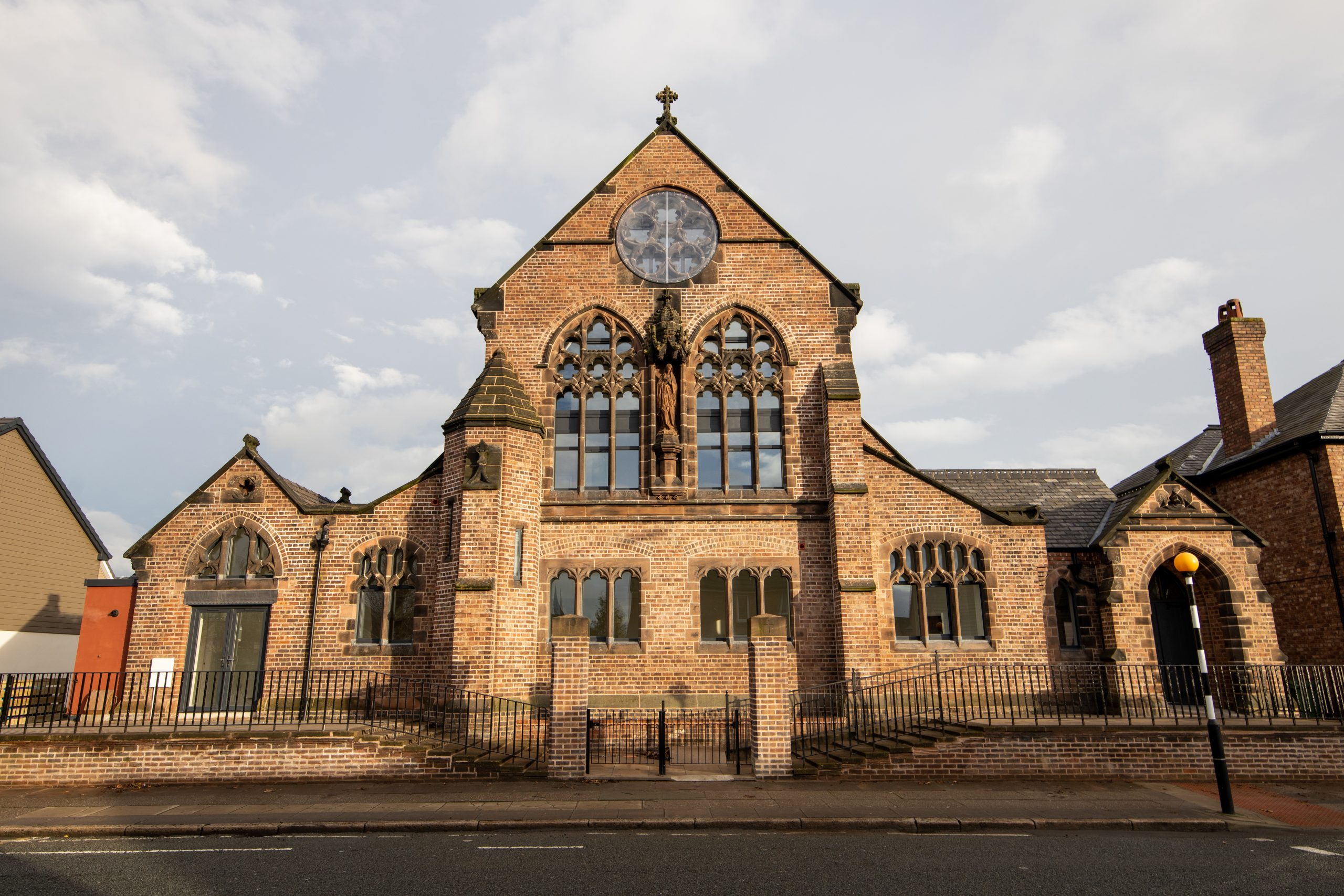 We're thrilled to announce the £2.2 million award-winning transformation of St Bernard's Church into 16 affordable homes is complete, thanks to 10,000 hours of 'sweat equity'.
The innovative approach to home ownership helps local people get on the property ladder whilst protecting the cultural heritage of the building. The development has won praise from former parishioners, residents and key members of the community.
A solid partnership between Onward and charity Housing People Building Communities (HPBC) is behind the pioneering conversion of St Bernard's Church in Toxteth, which features architectural details including the original stained glass windows and vaulted arches.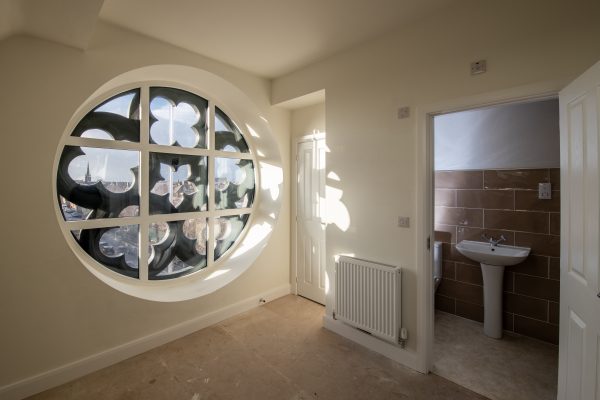 Former parishioners along with the Archdiocese of Liverpool, who gifted the building and land, architects, local colleges, LJMU, a major corporate donator of materials, politicians and local residents were invited to tour the building before the new owners move in.
Future residents have been a vital part of the project, helping build the homes and develop the community literally from the ground up.
By completing 500 hours of sweat equity, supported by their family, friends and volunteers, residents who would have struggled to afford the deposit necessary to get onto the property ladder will be moving into their homes this month.
John Daglish and his partner, who bought a three bedroom home at the development, said: "We were looking to buy an affordable property. We heard about the community through friends and applied, as the scheme seemed ideal in terms of location, local community and affordability.
"Over the past eighteen months it has been a real pleasure getting to know so many others, with such diversity of backgrounds and situations.
"Our dream of home ownership has come true at last and we feel lucky for so many things, including the quality and character of our new home."
The development includes four two-bedroom apartments, ten three-bedroom homes and one four-bedroom, all contained within the church, and one detached three-bedroom home within the grounds.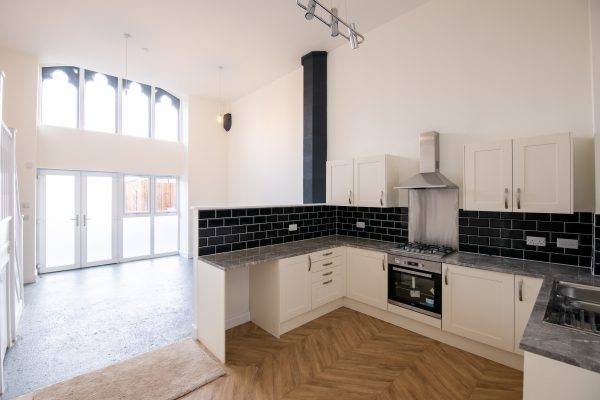 Residents' sweat equity contribution included everything from painting on-site to website design. Further afield, the bricks were provided by Wienerberger and architects Ainsley Gorman provided the initial drawings free of charge.
Onward Head of Development Lin Powell added: "This innovative project wouldn't have been possible without the fantastic collaboration of all the partners involved.
"I'd like thank HPBC for choosing to work with Onward on this ambitious development, and would particularly like to thank the contractor Hampton Developments NW for how they have fully embraced the ethos of the project and supported the home partners to ensure they completed their sweat equity hours."
The unique project was built on the solid partnership between Onward, not-for-profit housing organisation HPBC (Housing People Building Communities), the Archdiocese of Liverpool, and the contractors, architects and project teams.
HPBC Chief Executive Liza Parry said: "Cooperation and partnership has been at the centre of everything we have done at St Bernard's and it's a principle which all our home owners have embraced.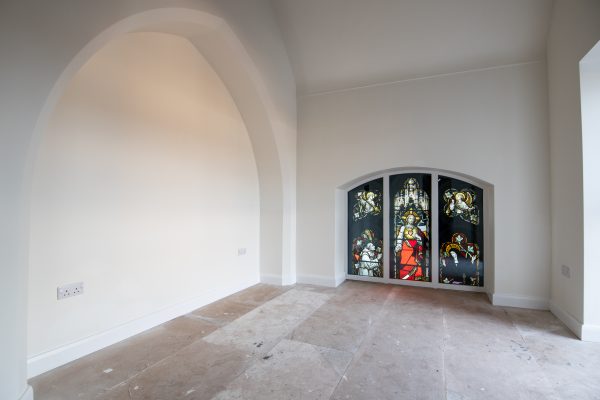 "It has shaped a new community and it's given us a tremendous boost to finalise the development so the properties can become a home for so many who have worked so hard.
"Before the residents move in, we offered tours to former parishioners, the priest, Father Peter and everyone who wanted to see the transformation. The feedback has been so positive with everyone amazed and delighted to have it back in the heart of the community."
Bridie Fitzsimmons, aged 72 from Aigburth, is a former parishioner whose father was baptised in the church in 1905.Her parents also married at St Bernard's.
She said: "Everybody was heartbroken when it closed. It fell into disrepair and it stood out like a beacon because the roof needed replacing and bricks and stones were broken. I went inside and there was holes in the floor.
"I couldn't have imagined it how it could have been made into homes so it was incredible to see it had been brought back to life.
"It was the start of a new era and has become a beacon again but for the right reasons. It's vibrant again with a community and so happy, bright and welcoming."
The project is about to be completed and home partners are expected to move in shortly after.