Community clean-up success in Hattersley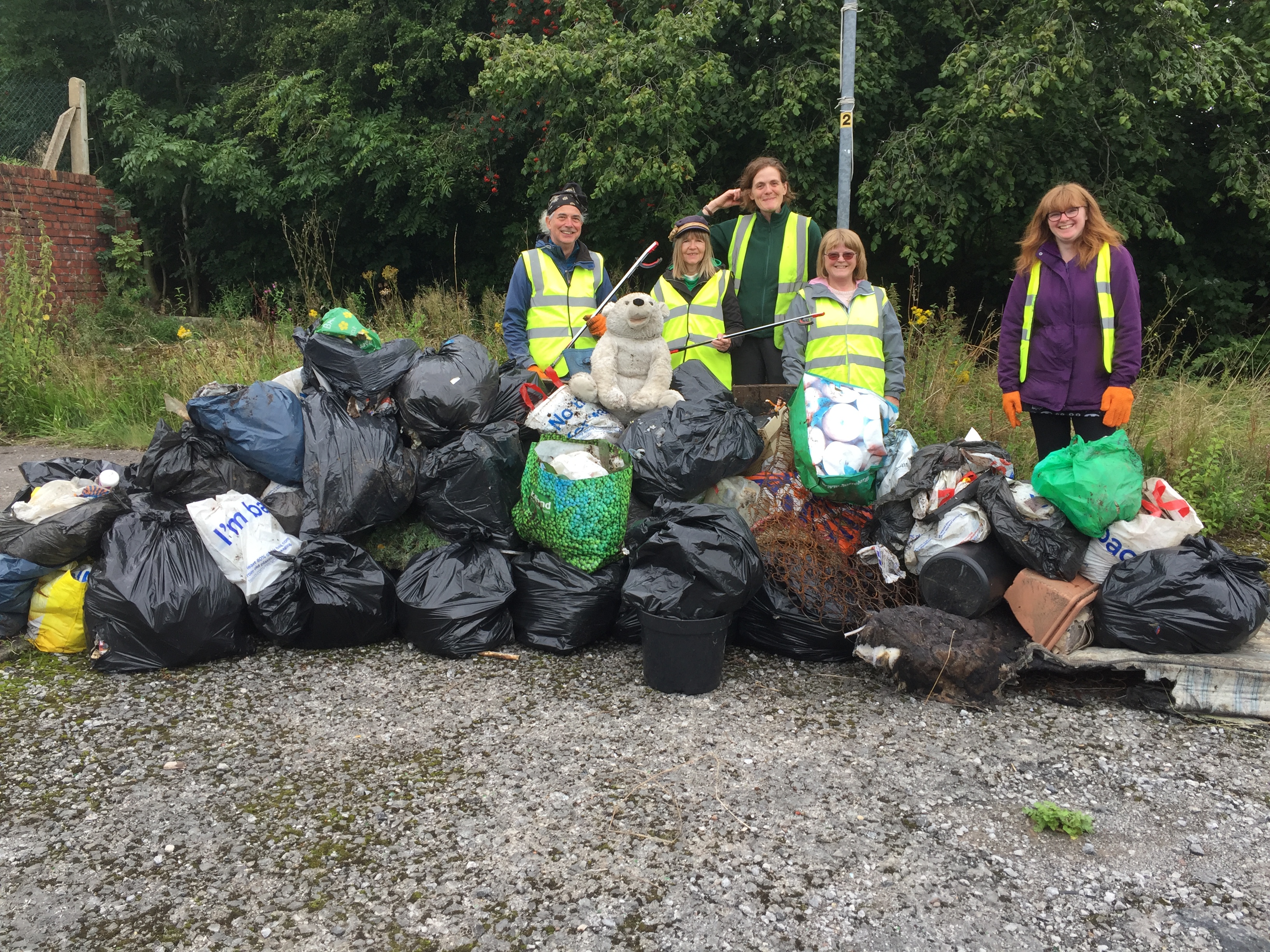 A cuddly toy, Woody from Toy Story and five shoes were just some of the items collected at the recent litter pick in Hattersley last Monday (12 August).
Local volunteers, including the Hattersley Environmental Action Team, braved the summer showers to take part in the community clean-up on Ball Walk.
With litter picks in tow, the group made their way along the Walk, collecting 20 bags of rubbish along the way.
The event is part of our GO Green scheme which aims to create environmental and recreational activities for residents living in Hattersley, to support the ongoing regeneration of the area.
The new initiative will be led by our environmental contractors, Groundwork Manchester, who have been commissioned to deliver a series of community events and environmental workshops over the coming year.
Sam Powers, social investment officer at Onward, said: 'We're really excited to bring the GO Green scheme to Hattersley, and we will take this opportunity to make maximum use of our green spaces.
'It was really fantastic to see so many families turn out for last week's clean-up, despite the bad weather, and we're already planning our next event!'.
The Go Green scheme also aims to create further opportunities for resident training and volunteering. If you live in Hattersley and you're interested in learning more, or would like information on what is planned for the area, please contact Sam Powers on 07889 646 619.
The next community event – 'Grow your own veg' – will take place on Thursday (22 Aug) at Hattersley Community Garden. Join them next week from 1pm – admission is free.