Merseyside
Planting trees to grow community spirit in Liverpool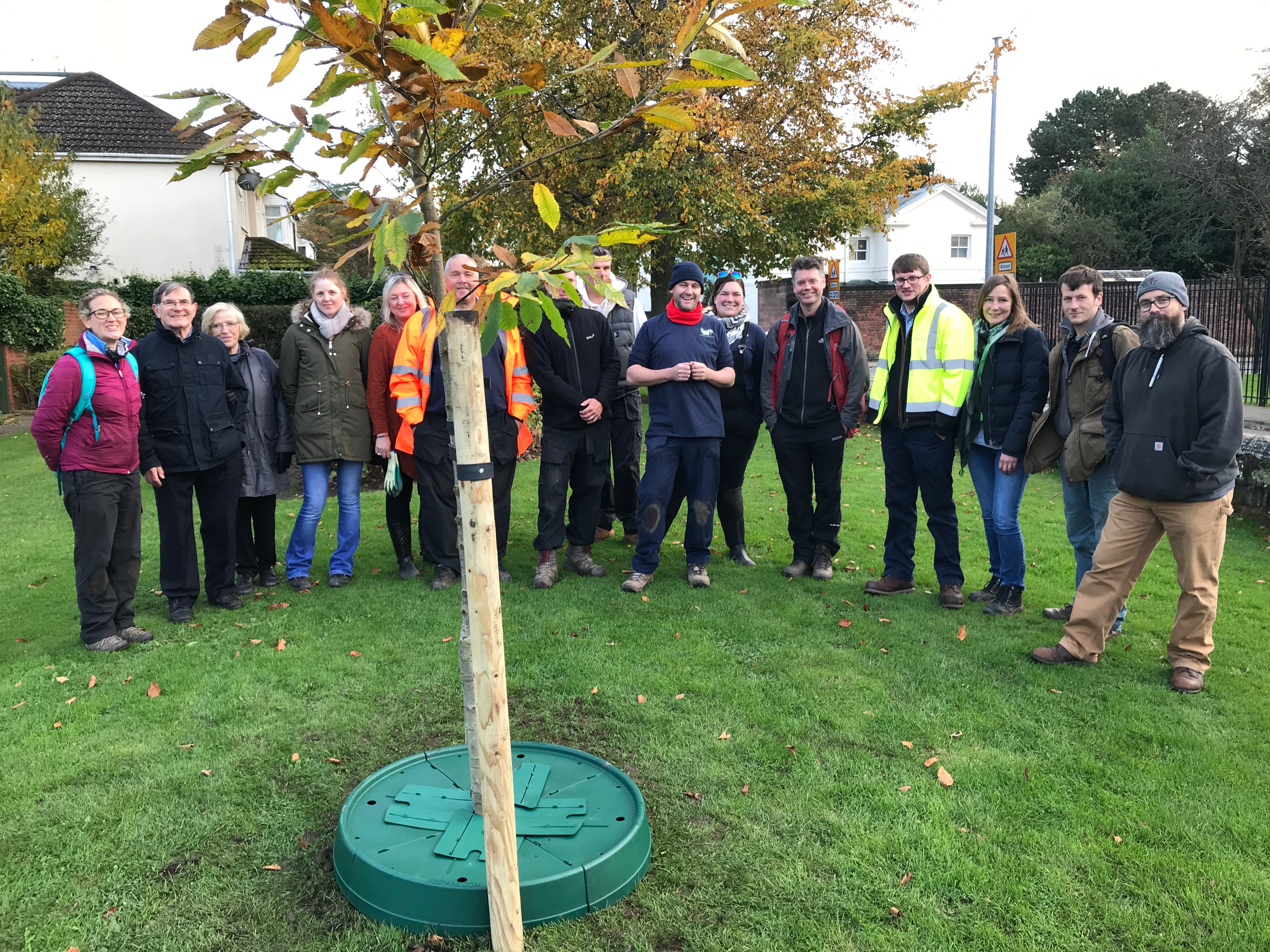 Our residents and staff members attended a tree planting and training day at Kelton Park in Liverpool, as part of a new partnership initiative with the Woodland Trust.
The event took place on 28th October and the initiative was created as a partnership approach to tree planting, management and maintenance.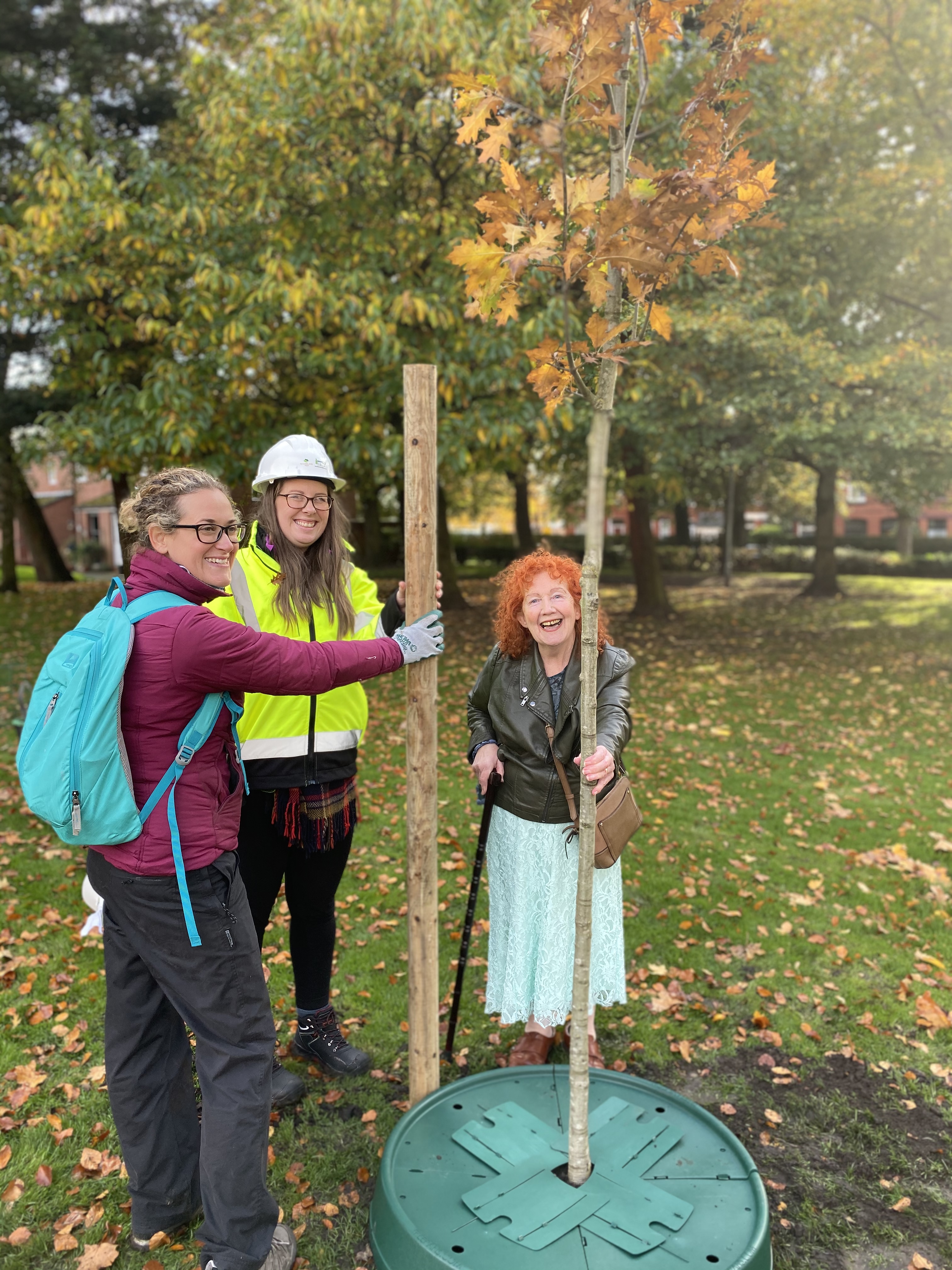 Local residents were delighted to be part of the day and everybody got involved from digging the holes to planting and staking various different tree species. There was lots of excitement in particular from resident Maureen Lybert (see photographed) when it came to planting the beautiful autumnal red oak tree as this was the first tree that she had ever planted.
Onward Arboriculture Manager Ian Hulme said: "It was fantastic to see everyone really enjoying the day and feeling a great satisfaction from planting the trees. The community truly got together to do their bit for the environment and climate change."
As part of the initiative, the Woodland Trust has pledged to provide Onward with 30 trees each year to plant and maintain with help of local schools, community groups and residents who wish to be involved.
The Trust also kindly supplied us with gloves, tree fertilisers, and even children spades so that children can get actively involved with the tree planting. This donation times in perfectly as we will be planting over 2,000 whips (small trees) by the end of November with help from schools and community groups.
We have planted 2500 trees across the North West in 2018 and has ambitions to plant over 5000 trees by the end of 2020.
Find out more about our Environmental Services team below.