Merseyside
Sheltered scheme virtual reality taster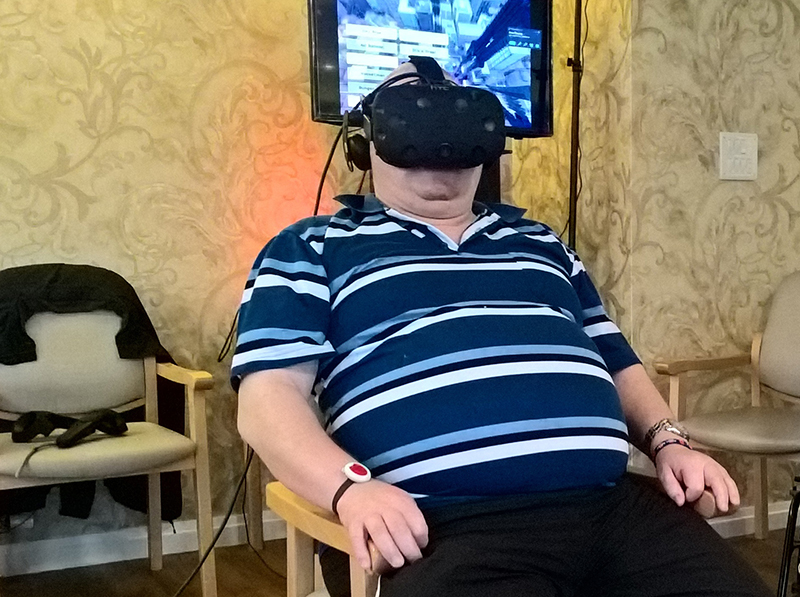 One of our core values is 'Inspiring' and this is a theme that we will be exploring over the upcoming month. Our residents were recently treated to a virtual reality workshop which proved to be an awe-inspiring experience for everybody involved! 
Residents at Meadow Court, Croxteth, were recently treated to a virtual reality workshop.
The tech event was organised by North West Housing Association, Onward Homes, and attracted more than 20 residents on the day, who's ages ranged between 65 to 101.
Those attending got the chance to sample real world experiences, with the aid of specialist 360 degree virtual reality equipment, and be transported into places and activities that they might not have had the chance otherwise. All from the comfort of their very own armchair.
The taster session was supported by professional VR specialists, VR Party. Experiences on offer included; a racing rollercoaster ride, walking across planks on a hi-rise building, and a deep-sea diving experience.
Resident, Pauline Hardie, aged 70, who experienced her first rollercoaster ride on the day, said: 'I really, really enjoyed it. It was something different do.'
Health and Wellbeing Specialist for Older People at Onward, Eddie Weston, who organised the event, said: 'We are committed to supporting the health and wellbeing of our customers, and wanted to give them a real 'feel good' experience, without having the need to leave the scheme.
'We know from International studies that the experiences can have connections to other positive benefits, such as reducing stress and anxiety, and we are keen to build on the pilot and we are excited to take this approach forward.'
See the video here:

Pictured: Mr William Watson, 61        
Get in touch to find out more and get involved with other inspiring projects