Onward wins Silver for support to Defence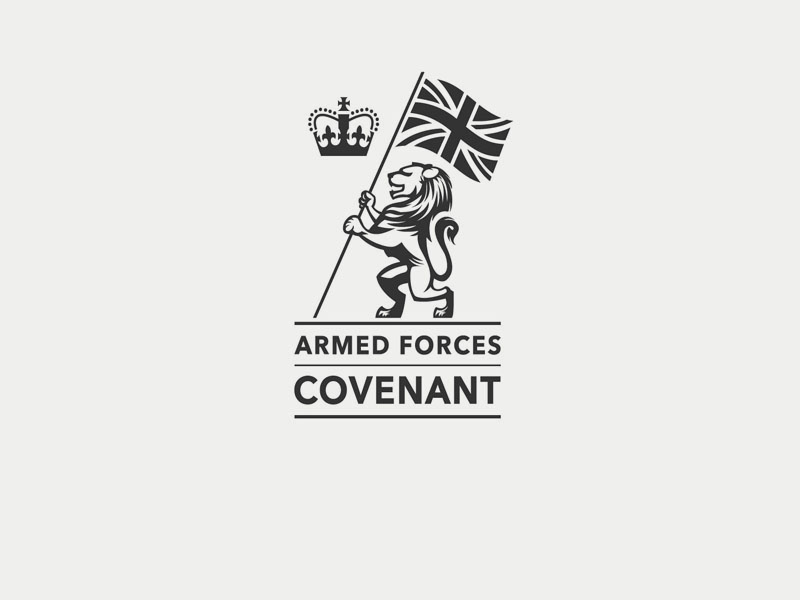 Onward is one of nine organisations from across the North West of England who have been awarded Silver under the Ministry of Defence Employer Recognition Scheme for their support to Defence and the wider Armed Forces community.
The Employer Recognition Scheme was launched to reward employers who support Defence People objectives and encourage others to do the same. This includes employing serving and former members of the Armed Forces community, and demonstrating flexibility towards training and mobilisation commitments for Reservists and Cadet Force Adult Volunteers.
Committed to supporting the Armed Forces community, Onward has a dedicated Armed Forces Project Group to deliver the Covenant promises and have made connections to the Greater Manchester Combined Authority.  Policies are in place to ensure that reservists are supported to carry out service commitments and at a local level the Trust actively takes part in Armed Forces Day celebrations.
The award winners will be presented with certificates signed by the Secretary of State for Defence and the Chief of the Defence Staff during a ceremony in October.
Commenting on the announcement of the 2019 Employer Recognition Scheme Silver awards, Defence Secretary, Ben Wallace said: "These awards recognise the outstanding support for our armed forces from employers across Britain and I would like to thank and congratulate each and every one.
"Regardless of size, location or sector, employing ex-forces personnel is good for business and this year we have doubled the number of awards in recognition of the fantastic support they give."
 Minister for Defence People and Veterans Johnny Mercer said: "Veterans make a huge contribution to businesses across the country and it's fantastic to see a record breaking number of organisations recognised for their support.
"We're working closely with businesses to help them further understand the huge value that veterans, reservists and military spouses can bring to their organisation."
Bronwen Rapley, Chief Executive at Onward, said: "'At Onward we value the service that members of the armed forces give to our country.  We also recognise the contribution that service personnel can make within the civilian workplace and are actively promoting Onward as service friendly employer.  We are delighted that our progress in this area has been recognised by this award".
Chris Ashworth, Regional Employer Engagement Director at the North West of England and the Isle of Man Reserve Forces' and Cadets' Association (NW RFCA), said: "On behalf of the Ministry of Defence we are honoured to be able to recognise the support and commitment given to the Armed Forces Covenant by employers in the region, through the Employer Recognition Scheme awards.
"Each recipient has demonstrated not only that they support the Covenant and the Armed Forces community, but also that they are prepared to support their Reservists, Service Leavers, Veterans and Cadet Force Adult Volunteers in the workplace with, for example, additional leave to meet their training commitments.  The experiences and skills gained through service in the regular forces, with the Reserve Forces, or with the Cadet Forces, equips people with valuable life skills – motivation, self-discipline, confidence, communication, teamwork and leadership – all of which are in demand by employers."