Onward Community Fund
Helping community projects to succeed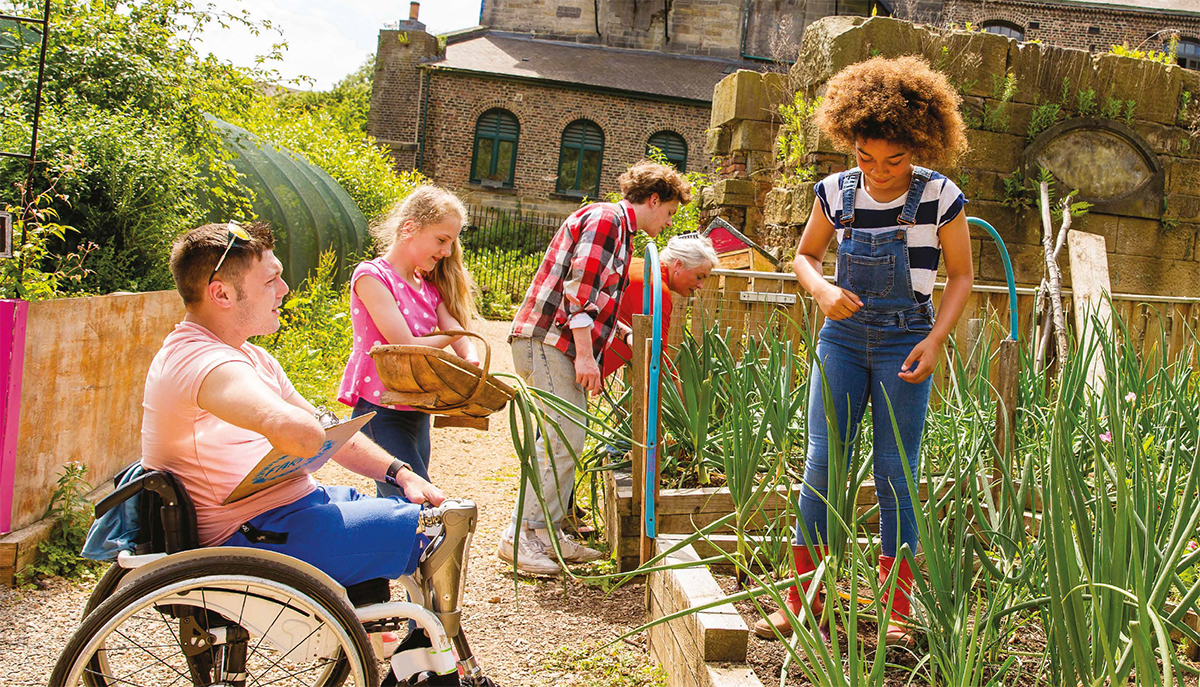 Got a great idea for a community project, but need a little help to get it off the ground?
The Onward Community Fund aims to support local groups and projects.
Underpinned by our mission 'To make a positive difference in the communities we serve' groups can bid for up to £2,500 for their neighbourhood. Examples could include: IT training, youth projects or community events.
Projects should aim to address one or more of the following:
• Theme 1 – Building Stronger Communities
Supporting individuals and neighbourhood community organisations to increase their expertise and develop their interest groups, in order to help the wider community and increase opportunities.
• Theme 2 – Employment and Training
Supporting individuals to access employment, training and enterprise opportunities.
• Theme 3 – Digital Inclusion
Being unable to interact and transact online has a direct and tangible impact on many key areas of everyday life. We will work in partnership in our communities to support customers to maximise their digital inclusion.
• Theme 4 – Building Community Food Resilience
Supporting efforts to address food insecurity within our communities, we will continue to support organisations at the forefront of tackling this current public health emergency.
• Theme 5 – Youth Provision
To ensure that the offer for young people evolves to meet changing needs. This is particularly important given the current economic situation, so we need to encourage collaboration between all providers to get the best for children and young people in terms of access to employment, training, and enterprise opportunities.
• Theme 6 – Mental Wellbeing and Greenspaces
Supporting organisations who are well placed to provided mental health support, recognising the increasing challenges relating to this issue, or develop innovative models of early intervention around access to greenspace and community networks.
See which projects have been awarded funding in our last two judging rounds below:
Greater Manchester
ROUND 1
Knit and Natter Creative Craft Club (Hattersley) awarded £983
AVRO FC (Oldham) awarded £2500
Progress Education (Oldham) awarded £2474
Westhoughton One Stop Shop (Westhoughton) awarded £1250
Fit over 50 CIC awarded £880 (Hattersley)
ROUND 2
Live Well Community Group (Salford) awarded £2460
Hyde Little Theatre (Hyde) awarded £2500
Crescent Food Bank (Bolton) awarded £1250
Child Safety Media (Stockport) awarded £500
Family Action Food Club (Manchester) awarded £200
Brink Productions Limited (Manchester) awarded £1000
All Seasons Art Group (Hyde) awarded £700
Hattersley & Mottram Community Forum (Hattersley) awarded £700
Lancashire
ROUND 1
Lancashire Women (Hyndburn & Ribble Valley) awarded £2500
Friends of Rhyddings Park (Hyndburn) awarded £1000
Read Easy Preston (Preston) awarded £980
Ribble Valley Health and wellbeing partnership (Ribble Valley) awarded £2500
ROUND 2
Roc Garden (Blackpool) awarded £1250
Good Things Collective CIC (Morecambe) awarded £2,452.50
Our Creative Collection (Lancashire) awarded £1000
Gatty Park Veterans Bowling Club (Accrington) awarded £991
Merseyside
ROUND 1
Hoby UK (North Liverpool) awarded £500
Food Larder-The Little Centre awarded (Beechwood- Wirral) awarded £2500
Bee Wirral (Beechwood Biston & Ballantyne) awarded £2474
Positive Impact (Princes Park, Riverside, Picton) awarded  £2480
Anfield Amateur Boxing Club (Anfield, Everton) awarded £2500
ROUND 2
Our House (Birkenhead) awarded £1800
Rejuvenate Wellbeing CIC (West Derby) awarded £870
Calderstone Touch Tennis (Liverpool) awarded £950
Applications must meet the following criteria:
The project must benefit Onward neighbourhoods – see a list of our neighbourhoods here.
Organisations must be constituted and have their own bank account
Application process
There is a two stage process starting with an expression of interest form which must be completed online. A member of the Social Investment Team will contact you to discuss your project in more detail and check you eligibility to our fund. If Onward Homes decide to take your application forward, an application form will be emailed to you to complete.
Interested?
Please complete the expression of interest form below and a member of the team will be in touch. For more information on the Onward Community Fund please email socialinvestment@onward.co.uk.
Deadline dates to submit applications:
Final round: 15th January 2022
Community Fund Expression of Interest Form