Runcorn resident Sue wins first monthly prize draw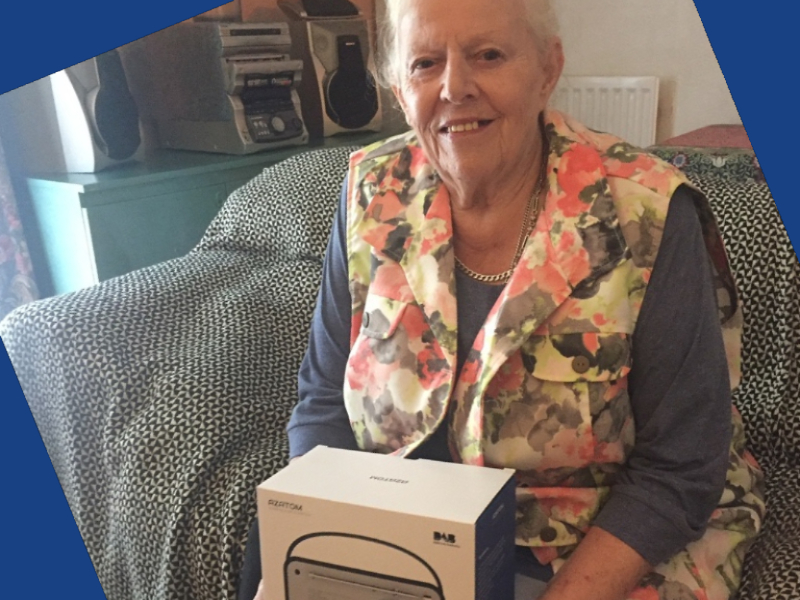 A lucky resident has found out how rewarding getting involved can be after winning Onward's first-ever monthly prize draw for Customer Engagement Community members.
Sue Walsh, from Windmill Hill, Runcorn, scooped a brand new digital radio after she was automatically entered into the monthly draw for being part of Onward's growing Customer Engagement Community.
Sue said: "When I heard I had won a digital radio in the prize draw for being part of the Onward Customer Engagement Community I thought 'bless me'.  I've never won anything."
"I absolutely love the radio. I've got it on in my kitchen and it's tuned into Radio 4."
Sue has been an engaged tenant for many years and was previously involved with Liverpool Housing Trust (LHT) before it became Onward in 2018.
Now Sue's looking forward to attending Onward's upcoming Customer Engagement event in Runcorn to learn more about the different ways she can make a difference.
Onward's Customer Engagement Community aims to give customers the opportunity to have their say and help shape, influence and improve the services we deliver.
As a member, you can also access a range of training opportunities to help you develop new skills. Plus, just like Sue, you'll be entered into a monthly prize draw, with a different prize up for grabs each month.
So, join our Customer Engagement Community today for your chance to be our next winner.