Lancashire
Your neighbourhood plan update for Lancashire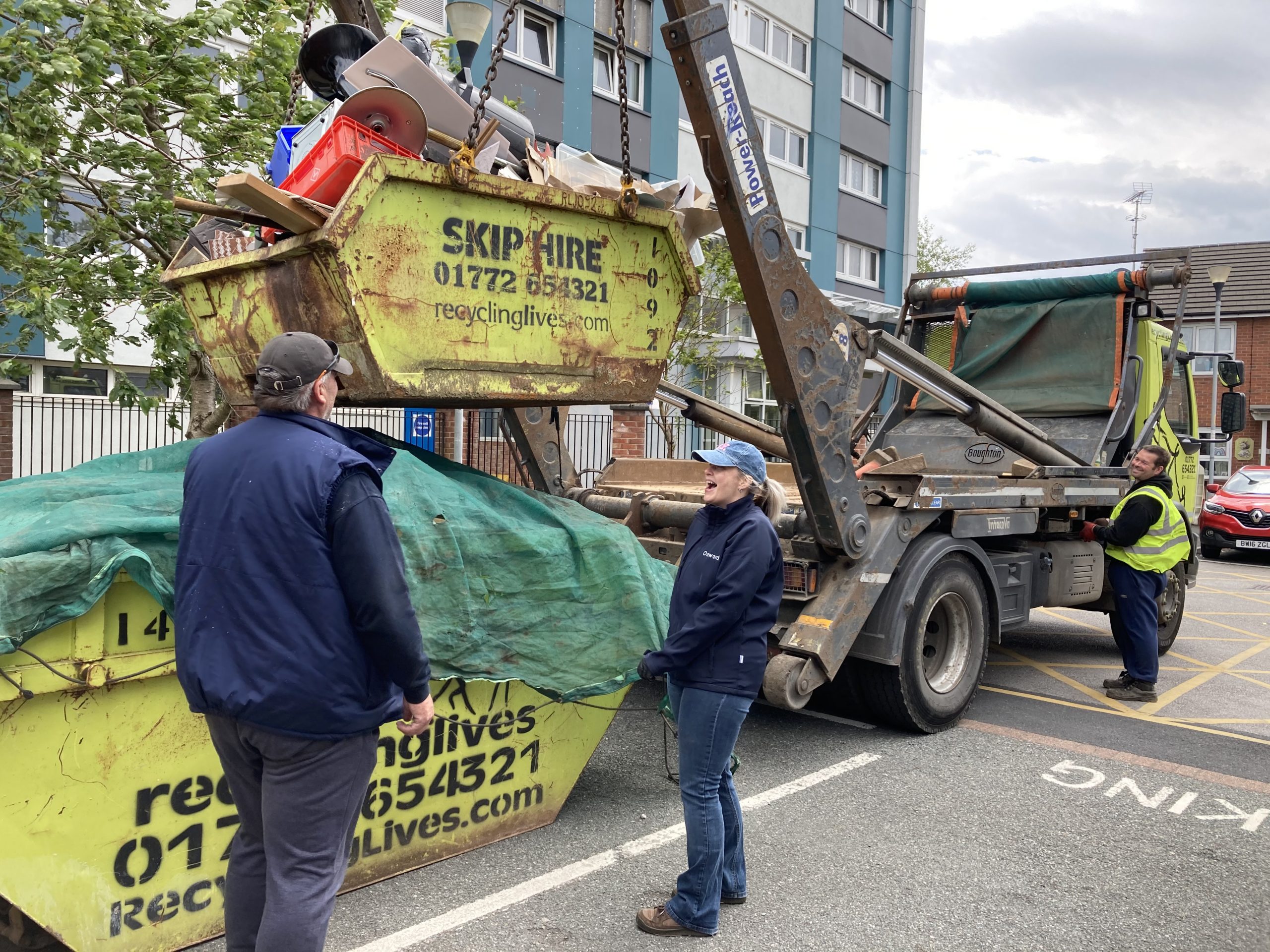 You may remember that we launched 57 neighbourhood plans back in September, all tailored to each of our different unique neighbourhoods in the North West. These plans are developed with customer feedback, which set out our service commitments to you and your local area for the year ahead.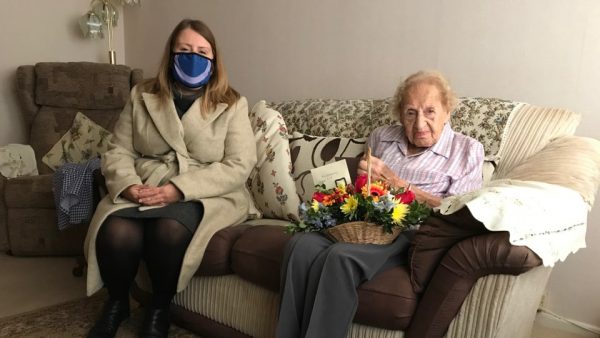 We know these plans are important for you to be able to see that we've listened to your feedback and make sure we're delivering in your area, especially at the moment when life isn't running as normal.
Last week we heard from the team in Greater Manchester, and today we've got a whistle-stop tour of the progress we're making in Lancashire, but if you want to see our full commitments or discuss our progress in your area in more detail, please get in touch.
We'll also be letting you know how we're getting on in Merseyside soon, so watch this space.
Lancashire Central
Rising to the challenge
There's lots going on at our high rise schemes in Preston, so we've launched a new monthly newsletter to make sure all the residents are kept up to date with all the need-to-know information in one place.
A Project Fit for Preston

Preston Community Interest Company Project Fit was also successful in a bid into the Onward Community Fund, giving local Onward residents access to free and low-cost exercise and wellbeing activities. It's also now a weekend meeting place for local men's mental health project, MenHear, a previous recipient of funds from the Onward Community Fund.
Mendip Road goes green
We're digging even deeper to ensure our work on the green spaces at Mendip Road in Chorley continues to bloom. Our contractors have completed the large second phase of this project and we're delighted to see the results of this Neighbourhood Plan key objective come to fruition.
Climbing the stairs at Queen Street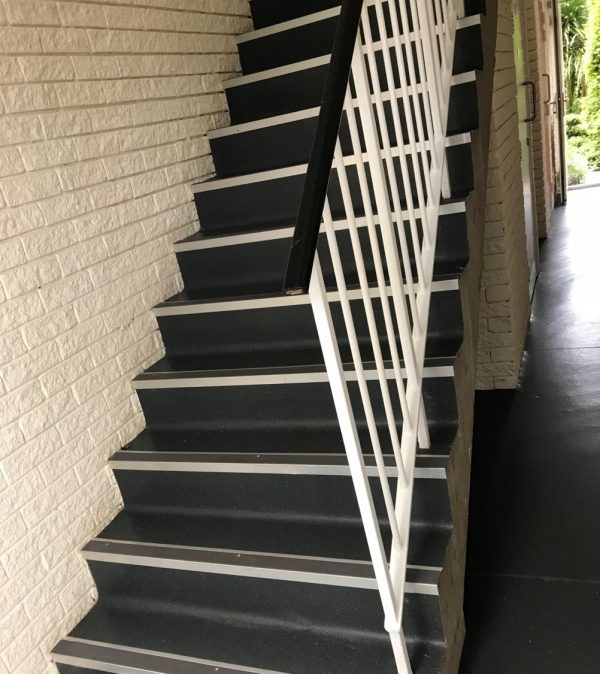 Our customers over in Queen Street, Preston told us they were worried about the condition of the stairs and balcony areas in some of their properties. We've re-painted these important areas with a non-slip paint and are really happy with the results – we hope you are too!
Lancashire East
Neighbourhood improvement works
In East Lancashire we've been working on a few key projects, including upgrading the CCTV on Yates Fold and Honeyhole in Blackburn to help prevent antisocial behaviour and keep you safe.
We've also been carrying out neighbourhood improvement works, like removing old shrub beds and installing new fencing at Friar Court in Central Accrington.
Flooring it in Church
The team's been hard at work laying new flooring in the communal areas of two schemes in Church, and over in Clayton-Le-Moors & Laneside our Social Investment team recently supported a youth boxing club through the Onward Community Fund (in a COVID-secure way, of course).
Not a rubbish job
Last but not least, in Great Harwood & Rishton the Property Delivery team has been beavering away replacing bin stores at Birtwistle, Delph, Belmont and Greenhill, to make them cleaner, safer and help reduce fly-tipping.
'Wellbeing Wednesdays'
Staying connected and looking after each other's wellbeing has probably never been more important, which is why the Social Investment Team decided to run some outdoor activity and advice sessions over in Hulncoat & Milnshaw during the summer holidays, in partnership with Hyndburn Leisure.
The Neighbourhood and Wellbeing teams have also been at work in the area, for example, delivering flowers and a card to one of our wonderful residents (who's been with us an incredible 40 years!), to celebrate her 100th birthday.
Friends of Rhyddings Park
Over in Oswaldtwistle our Social Investment Team has also been hot on the wellbeing front, funding community-led sessions and stress and anxiety workshops to help local residents look after their mental health. They've also funded COVID-secure fun activity sessions for families and young people!
What next?
Over the coming months we'll be working hard to continue to deliver in your neighbourhoods, although we appreciate your patience, as COVID restrictions may mean we're working slower than planned in some areas.
You can find the Neighbourhood Plan for your own neighbourhood on our website, which will tell you what we've got in the pipeline for your area.
If you'd like to find out more about the work going on in your neighbourhood, or the services we offer across all our regions – including Social Investment programmes, Financial Inclusion support and lots more – please get in touch.
For any questions on your Neighbourhood Plan or anything else regarding your tenancy you can give us a call on 0300 555 0600