Your new grounds maintenance service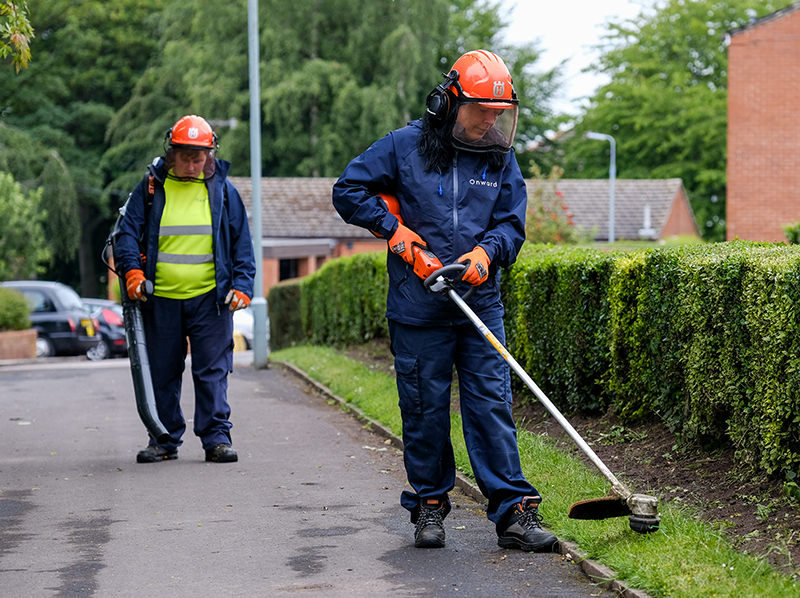 We asked, you responded
In 2020, we asked customers for feedback on our grounds maintenance service and thousands responded.
You told us you wanted a clearer schedule of site visits, better quality control and a specification summary.
In response to your feedback, we have launched a new grounds maintenance service. We've increased the number of annual site visits and set out a more detailed specification for contractors.
You'll see a real difference once growing season begins, when our contractors will be more visible in your area.
---
Your questions answered
Q: Can you visit more frequently?
We have increased the number of annual visits to our neighbourhoods to twenty (sixteen summer visits and four winter visits).
Q: Does my service charge accurately reflect services provided?
Following a thorough review, some changes will be introduced to service charges beginning in April 2021. These changes ensure that what you pay reflects the services you benefit from.
More information about the changes can be viewed here. Customers will also receive a letter explaining the changes in February 2021.
Q: How do you ensure quality control?
Our new grounds maintenance specification provides more detail about the services required during each visit.
This will allow for more robust monitoring.
Q: Can you ensure consistency of visits?
We have outlined a requirement for our contractors to provide a schedule of visits for each neighbourhood.
This schedule will become available to customers shortly.
---
Look out for additional information on the changes coming soon.
If you'd like to provide regular feedback, get involved and help to improve services, join the Customer Engagement Community now, or talk to us at customerengagement@onward.co.uk.