Changes to your service charges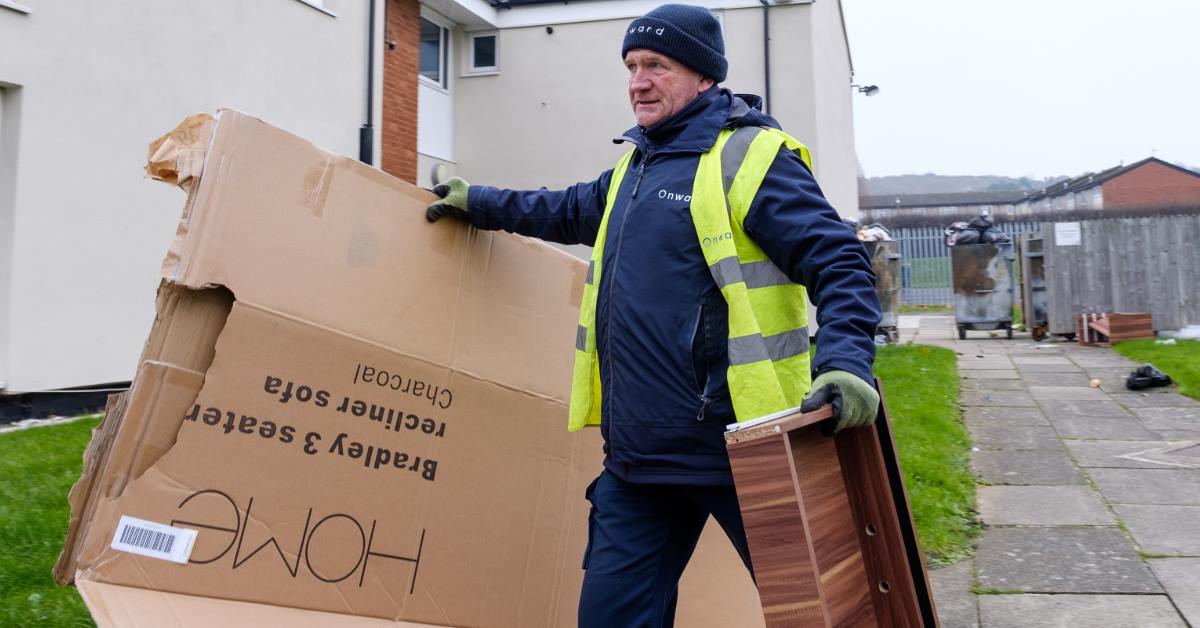 Most customers pay a charge in addition to their rent which covers communal services like cleaning and grounds maintenance. We know that the quality and cost of these services is important to customers and so, following a thorough review, some changes will be introduced beginning in April 2021.
Onward is committed to ensuring that service charges offer the best value for money possible, especially where our service may change over time. We would like to assure customers that the changes we intend to introduce mean that what you pay remains closely related to the services you benefit from.
In particular, we will ensure that the cost of services you are being charged for are clear and it is easier for you to understand why these charges have been applied.
Please read our list of Frequently Asked Questions for more information on the changes, or if you have a question not answered in the FAQs, please:
• call us on 0300 555 0600; or
• contact us via the My Onward Portal.
---
Frequently Asked Questions (FAQs)
Q: How will these changes affect my service charge?
This depends on the services covered by your current charges and how your charges have been calculated until now. For some customers, the changes will have little impact, but for others it may mean that charges reduce or increase. If we have not already been in contact, then we will be in touch very soon if your service charges are planned to change significantly in April 2021.
Q: What services are included in the charges?
All of the services we charge for are in accordance with National Housing Federation guidelines. However, not all of the services are provided where you live and these services will not be included in your charges.
Q: When will I know the cost of my new service charge?
You will receive a clear and itemised service charge breakdown by March 2021 before the new charges are introduced in April 2021. Service charges for Fair Rent tenants will be issued on the review date every 2 years, as usual.
Q: How will the new charges be calculated?
Your service charges will be calculated annually based on the cost of services. The charges will be shared equally between all customers who receive the services.
Q: What if I can't afford the changes to my service charges?
For the few customers who will see a significant change to their service charge and are worried, we encourage you to contact our Financial Inclusion team on financialinclusionteam@onward.co.uk or call us on 0300 555 0600.
We can offer support to help with your finances or support in helping you find employment, so please get in touch or take a look at our services here.
Q: How do you make sure that the services I receive offer value for money?
We know that the quality and cost of our services is important to you. As such, we regularly review the standard of our services and the services provided by our external contractors.
In particular, we conduct monthly inspections of communal areas and conduct estate walkabouts every six months. Customers are invited to join us during our inspections and walkabouts to provide feedback. To register interest in attending, get in touch with your Neighbourhood Specialist or call us on 0300 555 0600.
Q: How do you know if customers are happy with the services?
We regularly seek feedback from customers about our services. For example, our latest customer satisfaction survey told us that customers are not particularly happy with our gardening, cleaning and window cleaning services. Following this feedback, we carried out a more detailed survey to hear what customers really want from these services.
The results of the survey helped us to develop new service standards. To achieve these new standards, we will appoint new gardening contractors in January 2021 and new cleaning and window cleaning contractors by the summer of 2021. We will closely monitor the performance of our new contractor's and we welcome your feedback.
---
Are you a member of our Customer Engagement Community?
If not, then we invite you to join. As a member you can provide regular feedback on the services you receive, help shape the future of Onward, and influence our priorities. You will also be entered into a monthly prize draw!