Greater Manchester & Cheshire
Onward scoops national award for regeneration of Hattersley and Mottram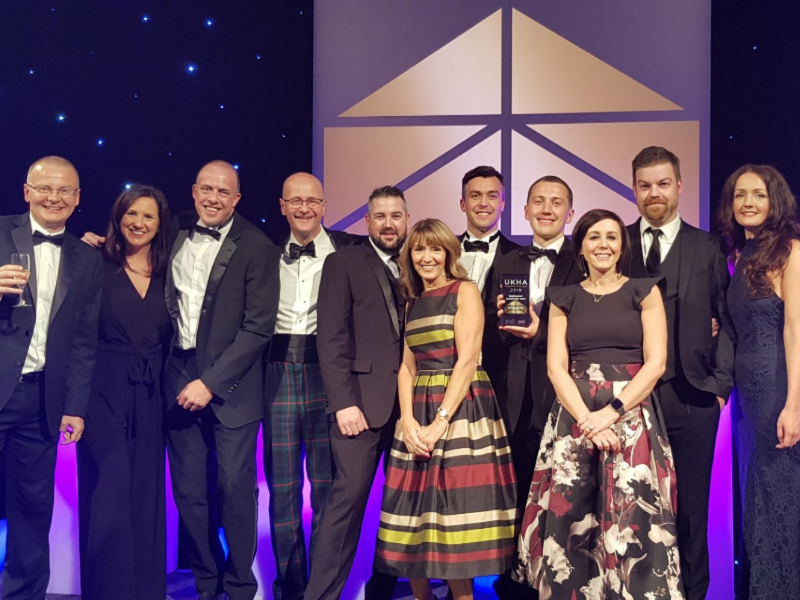 We are delighted to have been honoured at the prestigious UK Housing Awards for our part in regenerating the Hattersley and Mottram estate in Greater Manchester.
Onward received the Neighbourhood Transformation Award in recognition of its ongoing strategy to make the estate a better place to live.
Andrew Brown, regional director at Onward, said: "We are proud to have won this award which recognises all the hard work, not just of Onward, but of everyone living and working in Hattersley and Mottram.
"We have been privileged to work with the community for the past 13 years and this win is just as much for them as it is for us."
Onward was commended for its wide-ranging strategy to regenerate the estate which included delivering a broader mix of housing, reversing the population decline, delivering sustainable community facilities, bringing in private investment and engaging the community.
For the first time since the estate was built in the 1960s, Hattersley's population is growing, with an eight per cent increase since the regeneration project began in 2006. Satisfaction levels amongst residents has also risen, from 70 per cent in 2008 to 89 per cent by 2014.
Onward's approach to regenerating the estate has now been adopted as a best practice guide for housing estate regeneration.
Its efforts were praised by judges, beating off stiff competition to receive the award at a ceremony in London.
Andrew added: "It's fantastic to see new homes being built, new residents moving in and former residents moving back. And most importantly, that residents say living here makes them happy.
"This is just the beginning of a new era for Hattersley and Mottram, we look forward to an even brighter future for the estate and the whole community."
The UK Housing Awards, organised by Inside Housing and Chartered Institute of Housing, celebrates the achievements of organisations, individuals and projects that are improving the lives of people in their communities.