Homes at the Heart: Investing in communities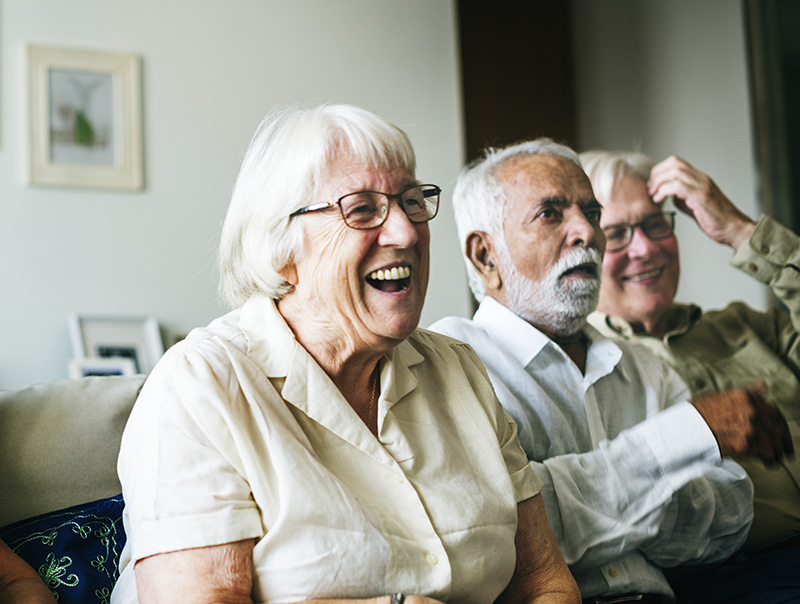 In the final blogs for this week's Homes at the Heart of Prosperous Communities, we take a look at how social investment can give communities the skills and partnerships they need to thrive for generations to come.
Social Investment works
This kind of work sits alongside the regeneration work we shared in the two blogs earlier this week, focussing on why regeneration matters and hearing first-hand from people who've been through it.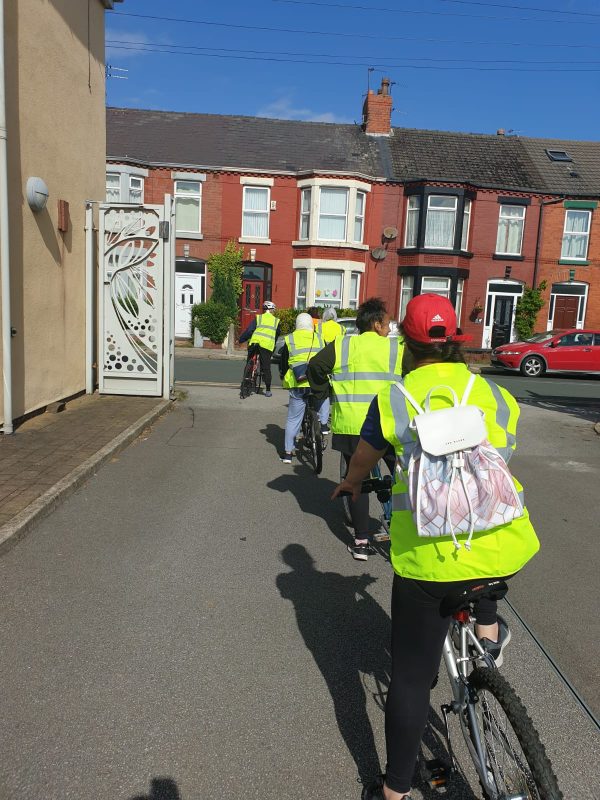 Whereas regeneration focuses more on physical elements like homes and green spaces, social investment is all about work and training, mental health, food poverty and anything that will help the community support itself going forward.
Because of all of this, it can have a huge impact on communities, not just in the short term but by creating a positive cycle of happier residents who can then support themselves and each other.
The key to this is through forming local partnerships to ensure we're working with communities, rather than just doing things to them.
In 2019/20 our Social Investment team delivered over 170 projects across 28 Onward neighbourhoods. Today we'll hear from several of our specialists as they share the impact of some of their recent projects around community capacity building, which is all about supporting community organisations, and employment & skills.
Funding for good
The Onward Community Fund lets local groups, individuals and organisations pitch for funding up to £5,000 for projects and ideas which benefit Onward neighbourhoods.
Recently celebrating its first birthday, it's had a fantastic first year. Social Investment Specialist Natasha has been leading the fund, which awarded £100,000 to 35 fantastic voluntary and community groups, and is now calling for applications for the next round.
Projects awarded so far include Precious Gems, which got £1,000 for its work improving the wellbeing of local women, and Clayton Amateur Boxing Club, a volunteer-run organisation which took away £3,000 to help it continue its work supporting young people trying to turn their lives around.
Successful applications for the fund are chosen by a judging panel of Onward colleagues who award the funding on merit. For more information and to submit an application, head here or get in touch with socialinvestment@onward.co.uk.
Going Green in Hattersley
Elsewhere, specialist Sam has been supporting the Go Green scheme in Hattersley, which is a 'whole family' initiative, aiming to get customers of all ages contributing to the environment and ongoing regeneration of the community.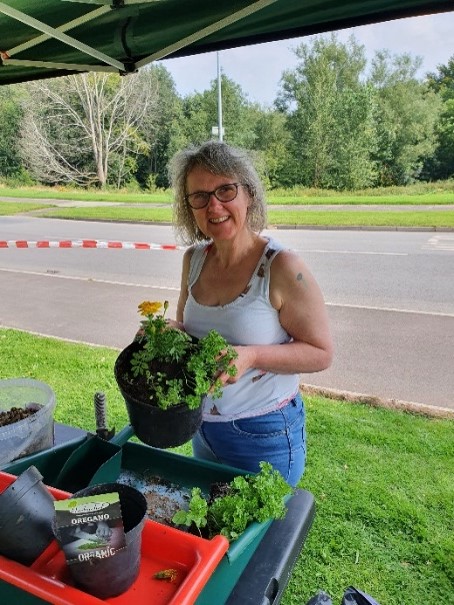 The scheme uses local resources and programmes, group working and volunteering opportunities to train champions who can then lead environmental work across the area. It also provides access to qualifications, environmental learning and reduces waste.
This year the focus has been on providing COVID-safe opportunities for our customers to get involved in their community, while also renewing their confidence after lockdown and helping promote positive mental health. 56% of customers said they were in a better mood, happy or great after their session, and 71% said they had learnt a new skill.
Glenda (pictured) was really happy to get involved, telling us it was the first time she had been out of her house since March.
The scheme also hosted six garden tidy sessions for vulnerable tenants across the area.
Penny, a local tenant and volunteer, said: "It's a fabulous project. You know that these people wouldn't have been able to get this work done without some help. It feels amazing to help out the community in this way."
Sam added: "This project originally started last year to try engage our tenants and tackle littering in the area. I am so pleased to see how the project has grown and helped the community to work together to improve their neighbourhood."
On the road – Cycle of Life
Social Investment Specialist Sajida has also been working with an initiative called Cycle of Life, which helps local people's health and wellbeing by providing cycling lessons, a workshop for repairs, bike recycling and maintenance education.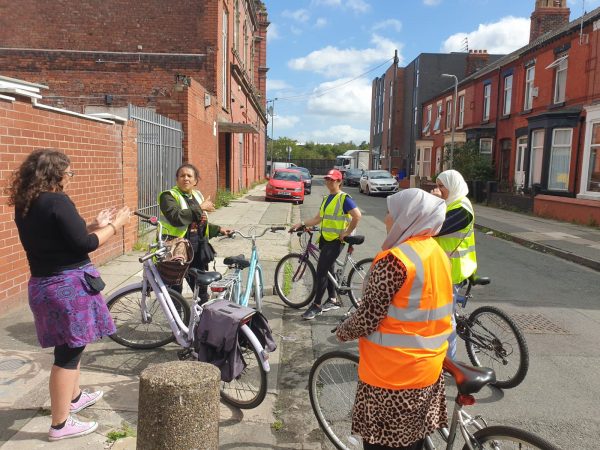 As more people are choosing to cycle and walk at the moment, she wanted to help this brilliant initiative, which helps people social distance and reduces pressure on public transport, and has sourced funding £2,500 for the project.
The money will help the initiative house its bike loan fleet, provide the Dr Bike kit, including a toolkit, cargo bike, gazebo and e-trailer, and deliver a registered bike repair business for the Fix your Bike Voucher Scheme.
The scheme has already donated over 15 bikes to the NHS and created a bike loan scheme for key workers.
Sajida and the team have also supported participants by offering free AQA accreditations across units like problem solving, confidence building and working as a team – so far it's awarded 20 certificates and counting!
Employment & training
In 2019/20 our Social Investment team supported 150 residents into employment through neighbourhood initiatives, such as Dave, whose incredible story we heard earlier in the campaign.
At Onward we offer advice and a wide range of training, work placements, self-employment, and volunteering opportunities, including Works4Me, which offers things like CV writing support, interview practice, job-hunting help and lots more.
Through the Social Investment More Positive Together mentoring project they also supported 35 people in Lancashire into employment and recently secured funding for a further 18 months. The team's Hattersley Work and Skills Coach supported 43 residents into employment and helped nearly 200 customers through the Onward Employment Fund. They also helped a whopping 452 customers into training through team initiatives!
Tomorrow we'll hear about some of the team's youth work, food poverty support, and a mental health group in Preston.
Get in touch on 0300 555 0600 or via the website to find out more about Social Investment's work