Homes at the Heart: Making Hattersley a home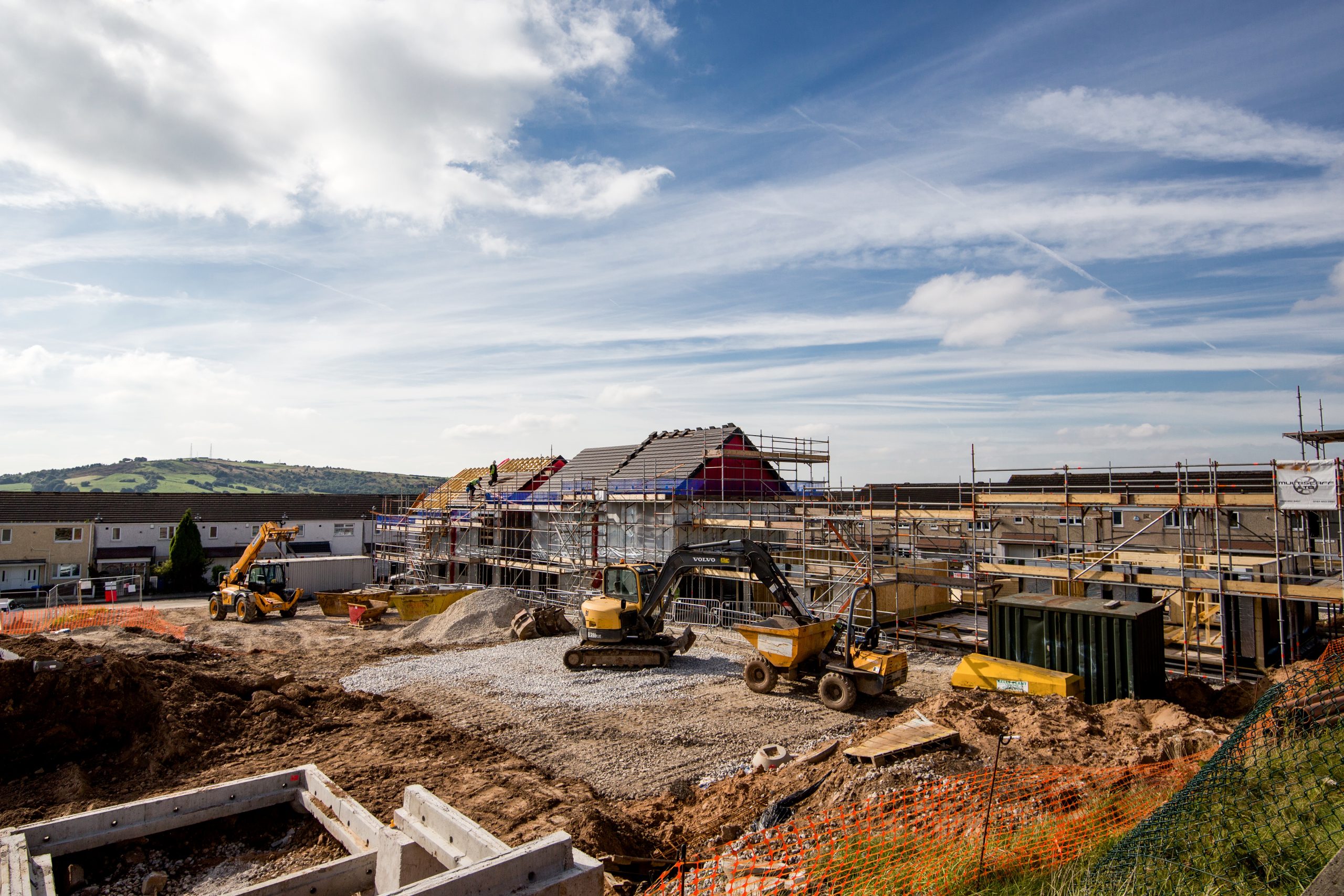 At Onward we're firm believers that homes are central to a happy, healthy community. That's why we're supporting the National Housing Federation's Homes at the Heart campaign, calling for a once-in-a-generation investment into social housing.
This week's theme is all about building prosperous communities, which includes doing work to regenerate existing neighbourhoods. We hear first-hand the impact it can have on a neighbourhood, bringing in new energy and better services for local residents, through our Hattersley regeneration project.
Sara's story
Sara has lived in Hattersley all her life. She recalls how excited her nan was in the 1960s at the prospect of having an 'indoor' toilet when she moved into one of the first purpose-built family properties!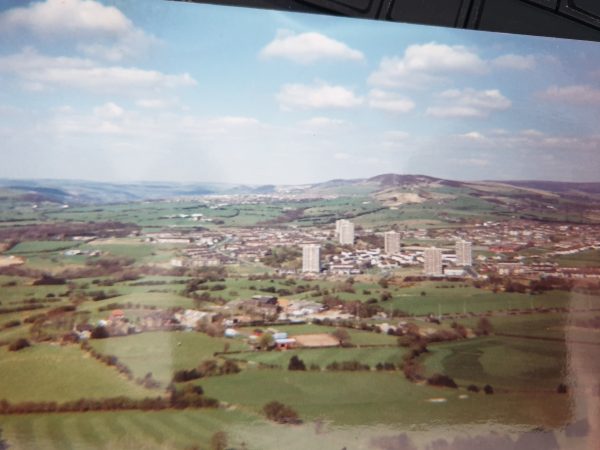 Over the years, the estate slipped into disrepair and the area began to get a bad reputation, and Sara says the people who lived there said it felt like 'the powers that be didn't care about us or our homes'.
She remembers how sad it was to watch the neighbourhood decline and wondered if there would come a time when people would just move on and leave the area.
Years later, in a property of her own, Sara was one of many tenants asked to move out whilst the demolition of the tower blocks – locally known as the Seven Sisters – took place. She remembers how exciting it was to watch the work from the nearby hills, but also a weird feeling as they were such a large part of community history that had housed so many people.
Sara says: "The regeneration was long overdue and very welcome. It was such a positive thing that raised the community spirit.
"We can shop here now, new schools were built, the Decent Homes standard was met, the improved reputation means that people now want to live here again, and it has become very desirable with long waiting lists for homes!
"It's good to see lots of people from all walks of life coming together to live here and expand the community that is already established. I have lived and worked here for a number of years and watched a lot of houses that were derelict for years now thriving with new families.  I have chosen to stay and settle with my own family."
Hattersley's history
The Hattersley and Mottram estate was built in the early 1960s by Manchester City Council and was the second largest of 22 overspill estates in Greater Manchester. The purpose was to rehouse tenants decanted from inner-city areas such as Gorton that were subject to 'slum clearance'.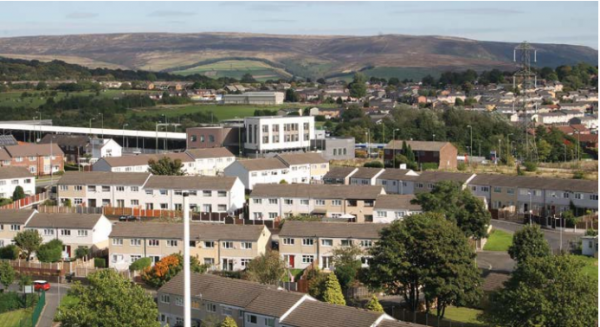 The new estate was originally home to around 15,000 people, but by 2006 the population dwindled to 6,600. The estate suffered socio-economic isolation, low employment rates, low life expectancy rates, alongside health and education issues.
The Council decided to transfer the properties to Onward (Peak Valley Housing Association, at the time) as a social housing provider established specifically to own and manage these properties.
Its structure and name were developed and agreed with local residents and the local authorities to ensure the organisation was very much embedded into the community.
The way Peak Valley was conceived and christened reflects the strength of community that has always marked Hattersley.
Fay's story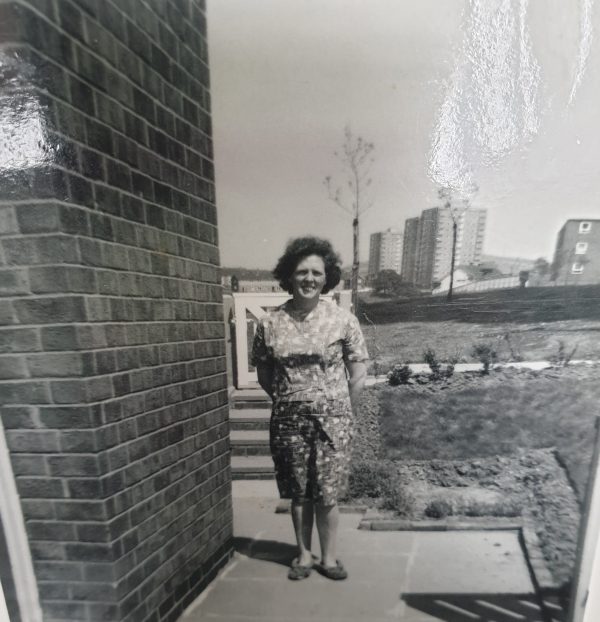 Fay's family have also lived in the Hattersley area all her life. Her grandparents moved here in April 1963 and were one of the first residents. By the 1990s it felt like the neighbourhood had been forgotten and abandoned, and had developed a bad reputation.
Fay says: "The regeneration has had a huge effect on our neighbourhood. I remember the tiny kitchen having a wall knocked thorough with brand new cupboards and it just looked .
"It had a knock-on effect too, and people started to feel proud of where they lived. They all started to look after their gardens and the neighbourly feel came back.
"Having different tenures as more homes were built was good too, as it encouraged more people to move here and bring new energy and lifestyles. I am now proud that I work on the same estate I grew up on and can continue to help to continue these improvements."
Regenerating Hattersley together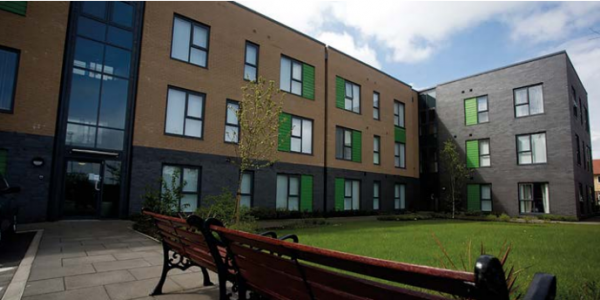 Following the stock transfer, Peak Valley led the formation of a Collaboration Agreement with Tameside Council, Barratt Homes and English Partnerships (now known as Homes England) and set about putting in place a £250 million vision.
The 20 year investment project included £65m being ring-fenced for housing refurbishment and £13.3m invested in new homes for rent.
The priority was to demolish the stock that was unfit for purpose to make way for new build housing, both for social rented and private sale.
Since 2006 over 500 homes have been demolished, leaving space for 830 new ones from Barratt Homes. Thanks to updated design requirements, the new homes are a much higher level of quality than they were before – and even compared to other neighbourhoods in the region.
When the homes went on the market in early 2018, they become some of the fastest selling new homes in the country. They've also meant that the ratio of social to private rented homes in the area has moved in favour of social housing.
By 2021 Barratts will have built around 800 new homes to complement the 1,000+ refurbished homes and 150+ new build homes provided by Onward. We're now working hard to complete the regeneration of the neighbourhood, which includes proposals for a new commercial centre, an extra care facility and other smaller-scale new-build developments.
The regeneration of the area has seen huge improvements to the homes and housing choices for residents, as well as to the public realm, including investment into the Hattersley railway station.
Helen's story
Helen has worked in Hattersley since 1988. She tells us that back then it was a tough place to work as no money had been invested there for a very long time and had it become quite run down.
In 2006, following a stock transfer, a full programme of regeneration was scheduled. This included everything from windows and doors to kitchens, bathrooms, decorating allowances, rewiring, central heating and fencing.
Helen said: "It was such a fab feeling to see the boost to this community. It was a really lovely time working with customers to help them choose cupboards and tiles. Being able to give them so much choice to improve their home felt like we were really helping them and making a difference to their lives and community."
To find out more about our regeneration work or for help with your tenancy give us a call on 0300 555 0600