Homes at the Heart: Dave's journey to employment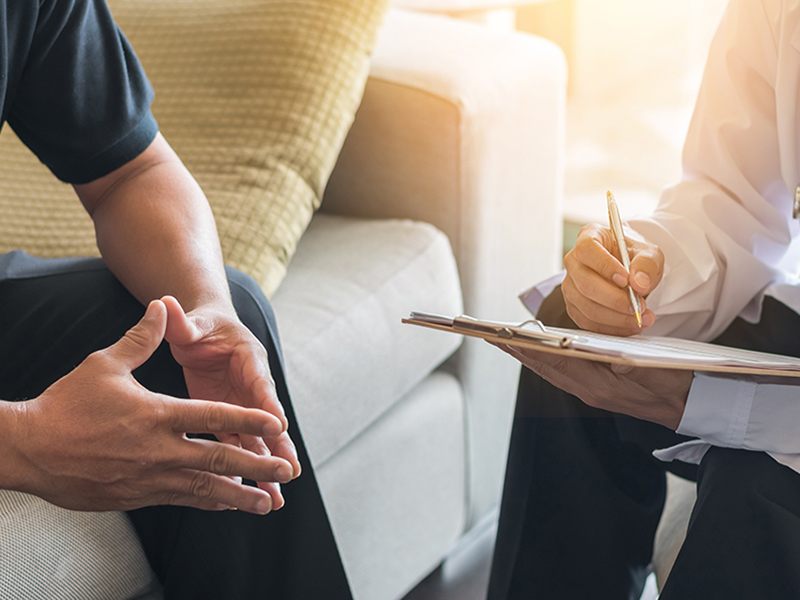 At Onward we're firm believers that homes are central to a happy, healthy community. That's why we're supporting the National Housing Federation's Homes at the Heart campaign, calling for a once-in-a-generation investment into social housing.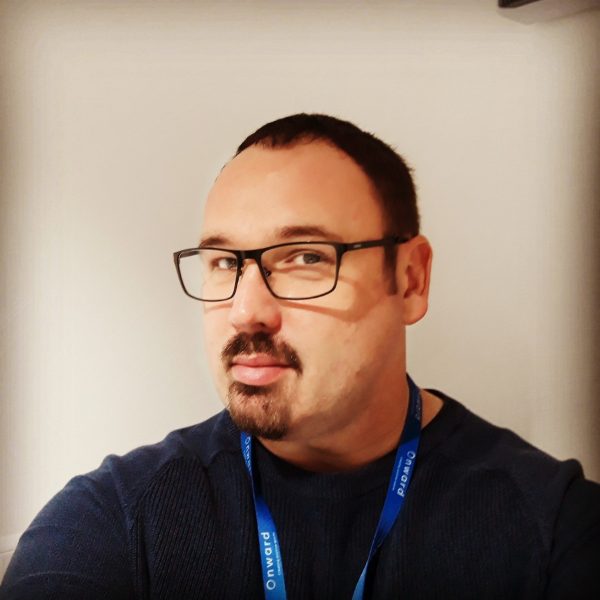 This week's theme is all about putting homes at the heart of a stronger economy, focusing on the role social housing providers play in jobs, employment and skills. This, in turn, helps our customers and the wider communities, find sustainable employment.
Our Social Investment team includes an employment, skills and training service, focussed on opening routes into work so people can help themselves and those they love. As part of our commitment to making a positive difference in the communities we serve, we have a wide-ranging employment and training offer across our neighbourhoods.
This year we've helped 185 people into work, but today we'll focus on one particular example of how building strong relationships and getting to know the people behind the stats can make a difference.
Our Work Skills & Training Coordinator, Matthew, shares an inspirational story of how one gentleman's perseverance got him into work after a back injury and caring responsibilities had left him out of employment for seven years.
Getting started with benefits
60-year-old Dave started coming to the Job Club when I first started it back in early 2017. He isn't one of our customers but had heard about the service through a friend of his who attended regularly.
He had his JSA (Jobseeker's Allowance) claim transferred over to Universal Credit (UC) and was struggling using IT. I helped him through the process of signing up for UC, explaining the changes and how they would affect his income.
His JCP (Job Centre Plus) Adviser had told him to look at work in warehouses, distribution, production and supermarkets as he had no formal education or work-related skill set.
I helped him create his CV and publish it across several job search websites. He was yielding a good response from prospective employers but his health declined over several months and I didn't really see him past autumn of the same year.
One step forward, two steps back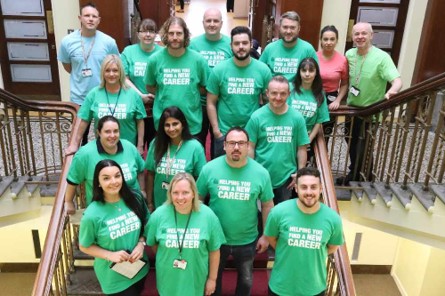 I didn't want to let Dave's good progress stall though so I kept trying him and when we spoke he told me his back injury had flared up. That, coupled with the fact that he lives with his mother and is her carer, meant he was unable to work.
I continued to support him with his job search and benefits, as his adviser at the JCP said he still needed to record that he was looking for work even though he was on sick pay for his back.
We did this in the library this time, as he felt a little embarrassed at thought of returning to my IT Suite in case his peers questioned him about his absence. However, he stopped coming in after a while and I didn't see him again until February of this year.
Deciding to drive change
When we reconnected he told me he was looking for work as a driver and had been applying for work with Tesco, ASDA, Aldi and Ocado but it seemed that his age and time out of employment were going against him.
I guided him through the applications, sharing my experience from helping others to support him with his responses. I also gave him a crib sheet to use with possible ways to answer certain questions and took him through the STAR method, which is job interview-speak for 'Situation, Task, Action, Result'.
This helped make sure Dave was giving structured examples of times when he'd encountered challenges, taken action and seen positive results.
Adapting during COVID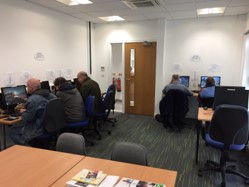 Before we went into lockdown I contacted all my clients and also posted my contact information locally on posters and social media so I could still support those who needed my help.
During this period, several supermarket chains recruited tens of thousands of new employees to assist with the distribution of stock and home deliveries, as well as in-store roles.
Dave had applied for a position as a driver with Tesco. He had asked for my support completing the application and I gave him some pointers for the interview. At that stage, neither of us knew what form that would take.
Out of touch – but not out of work
I contacted him again a couple of weeks later, during March. I had tried before but it turned out he'd been unable to answer my calls as he was at work!
He had secured a job as a home delivery driver and is now on a contract that sees him work 20 hours a week. He's enjoying the role and it's perfect for him as it allows him time to also look after his mother.
How we can support you
At Onward, we've supported 185 residents into employment through various neighbourhood initiatives in the last 12 months. This includes 43 people via the Work & Skills Coach, which is a part-funded initiative with Tameside Council to mentor and support people into employment and to develop their skills in Hattersley.
This also includes 35 Hyndburn residents – not just Onward tenants – who've been supported into employment via the More Positive Together project based at 1st Call in Accrington.
Our Work & Skills Coach has also secured training opportunities for 159 people and engaged with 296 people to provide employment support, as well as another 450 training opportunities through our other initiatives and specialists.
Our employment and training offer provides free, friendly and confidential help with everything from training courses to CV writing and confidence-building. We also offer some more local initiatives, so get in touch for a chat, or keep an eye on our social media channels and website for updates.
If you'd like to find out more about how we can support you with jobs, employment and skills, take a look at our website or give us a call on 0300 555 0600