New Year, new skills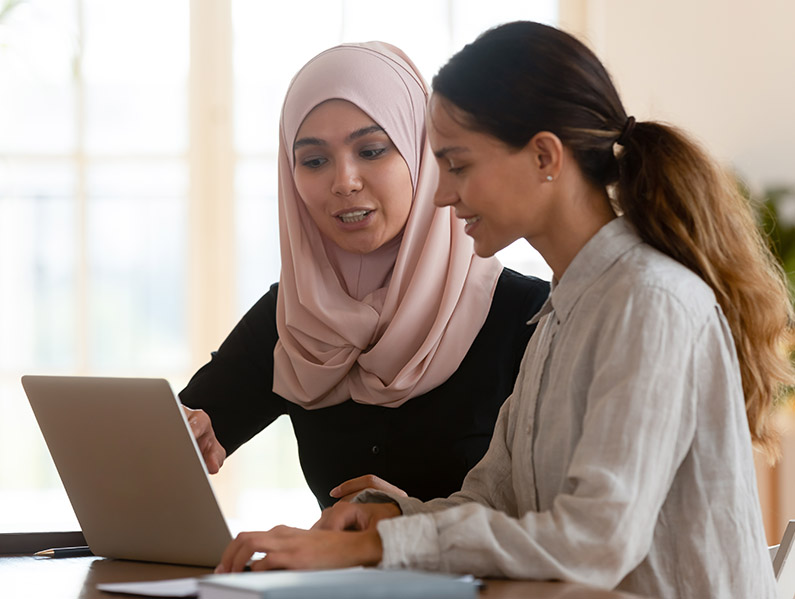 Although you never need an excuse to make a fresh start, now's the perfect time to start training for your dream job.
What's your New Year's resolution? Mine usually involves eating fewer Wispa Golds, spending less time on my phone and sorting the box of junk that's followed me with every house move.
This year though, instead of waking up on 31 January with my phone in one hand and a multipack of Wispa Golds in the other, I've decided to learn a new skill instead. It's more fun, less guilt-focussed, and an investment in myself.
If you're sick of resolutions, fancy trying your hand at something new, are looking to get a raise at work or bag a new job, now could be a great time for you to do the same.
Serial skiller
If you want a change of career scenery or you're returning to work after time off, it's quite likely you'll need new or updated skills or qualifications to help you along the way.
The problem is, unless there's an obvious area you need training in, knowing where to start can be overwhelming.
That's why a good place to start is to think about the skills you already have. Make a list of the things you're good at, the things you can do but might like to improve, and skills you think could be useful but don't have yet.
Then think about why you want to get some training. Have you got a beady eye on a new job or a promotion, or do you just want to try something new?
If it's a new job you're after, do a bit of research to find out about potential careers you might enjoy and what skills or qualifications they involve.
If you're an Onward customer, our Social Investment Team can help with free careers support and guidance.
Skills, skills, skills
If you're going to take some time out of work to get trained up, you're probably also going to want as much free support as possible.
The National Careers Service website is a goldmine of free careers advice, skills assessments and learning courses. You can also call them for free on 0800 100 900 for personalised guidance.
Volunteering is also great for boosting your CV, learning new skills and helping you figure out if you'd actually enjoy something as a career full time. Here's a bit more info on how it can work for your job hunt.
In some cases you might actually be able to get time off for training if you're currently in work – take a look on the government website for more information.
All aboard these training courses
There are some free training courses out there, and some places like Fish4 do a quick round-up, which are always worth looking at.
If you're in Greater Manchester, the council has some training support, if you're a Lancashire lad or lass you can search here, and here for Merseyside check here or here.
Your local council is a good place to look for local opportunities, as are local charities such as Career Connect. Some even focus on specific groups of people, such as older people or people with disabilities.
Learn Direct has a network of local centres offering computer-based teaching, mainly offering vocational skills like English, maths and business.
If you don't have access to a computer, local libraries have details of nearby courses and often offer computer and internet access.
How can we help?
If you're an Onward customer you've got a few options depending on where you live.
For example, our 1st Call centre in Accrington has a range of support services that can help, from IT skills to checking your CV.
In Hattersley, we've got a whole load going on this month, starting with employability training for the first two weeks of January. There's also an Introduction to Care course commencing 20 January and an Introduction to Self-Employment course running the first week of February and first week of March.
We've also got an ongoing partnership with Tameside Council to provide a work and skills coaching service to local people living in the area.
More than 60 people have been supported into work over the past two years, with many more accessing our free training and skills development opportunities, so it's definitely worth giving it a go!
To find out more contact Matthew, our dedicated Work and Skills Coach, or call 0161 366 3968.
Last but not least, our Works4Me programme is all about careers support. We offer our customers anything from training courses to CV writing & job application support, to work experience & volunteering opportunities, no matter where you're based.
In some cases we can also provide support with childcare and travel expenses – some terms and conditions apply. If you, or a member of your household, is an Onward customer and want more information, just get in touch.
So, scrap the resolution and instead invest in yourself this New Year to see where some training could take you!
For free and friendly advice contact our Social Investment Team