Free tech to keep you in touch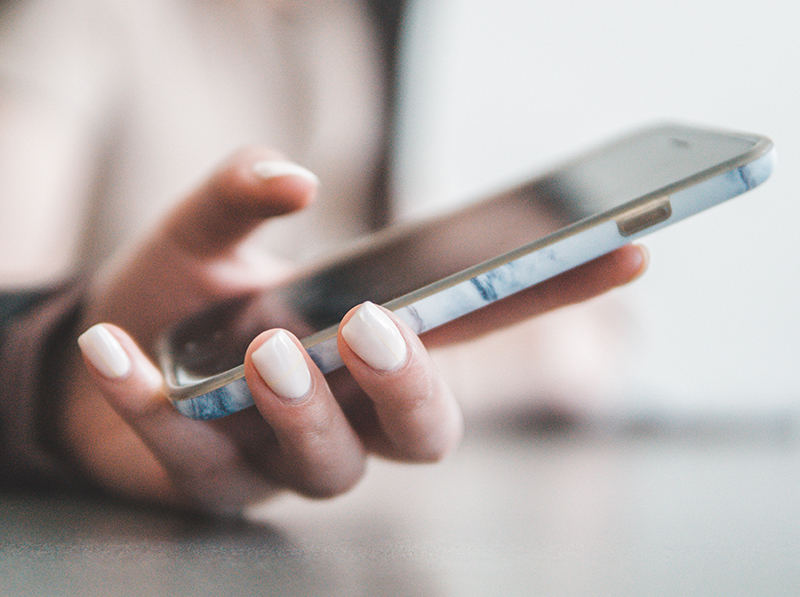 It's week eight of coronavirus and, despite potential relaxing of lockdown rules, not being able to see our loved ones is really starting to get old. Sadly, we can't get you in front of them physically but we can introduce you to some free technology to help get you in front of them, and in front of us, virtually.
If you're wanting to dip your toe into the pool of tech but haven't found something that works for you yet, or just find it all a bit overwhelming, then don't worry, there are lots of options out there. In more good news, most of them are free, or have a free version at least.
You might be familiar with them all already in which case crack on. If not – or if you're looking for something new to mix things up – then there's no time like the present to try.
Virtual activities for our customers
First of all, if you're an Onward customer, we're trying to deliver as many of our services online – or as normal but with extra safety precautions – as we can. If the ones you want aren't available yet, keep an eye on the website and our Facebook and Twitter pages for information on future ways to get involved.
We've started running virtual scheme sessions for our older customers, and we'd love for you to join in. You can also join our customer engagement community to get stuck in, helping shape our services while also getting some of that community feel back.
You can also find out more about the calls we're making to customers, including our new text and voicemail updates, on our online coronavirus updates hub.
If you want to suggest a virtual activity for your neighbourhood or find out how you can get involved, just let us know on 0300 555 0600.
Ways to see friends and family
Whether you're in lockdown by yourself or with other people, you may well be ready to see a few different faces. So, before you start painting handprints on balls and calling them 'Wilson', give these a go:
Create shared Google Photos Albums
If you're missing your family dog, grandkids, friends, parents, favourite cacti, or anything else that's important to you, creating a shared photo album online can be a good way to take the edge off.
You can create and collaborate on shared albums in Google Photo Albums, either on the web or via the apps (iOS, Android). It offers built-in photo-editing tools, automated features that hook you up with fun collages, cute memories and more.
There's a full guide from Google here, but it's quite straightforward once you've set it up. This way, you'll get to see cheery pictures popping up every day and could even start a 'photo of the day/week' competition to see what's putting a smile on the faces of your 'furthest and dearest' that day.
Collaborative Spotify playlist
Continuing on the 'sharing is caring' theme, collaborative Spotify playlists are a fun way for music and podcast lovers to share tunes and shows, and brighten each others' days.
If you haven't already, download the Spotify app – there's a free version and a paid-for version which doesn't have ads – or open the Spotify Web Player in your browser. There you can create a new playlist and send the link to your family and friends, for them to hit 'follow'. Then just go back into the playlist, click on the three dots and choose 'Make Collaborative' so everyone can start adding to it. The full guide is here.
Create a 'close friends' list on Instagram
If you like seeing what your friends and family are posting online but find your Instagram feed gets flooded with baking posts and 'pimple popper' videos then try creating a Close Friends list. This lets you send stories to specific friends so they can follow your new lockdown life baking sourdough, completing 1000 piece puzzles or – more likely – smashing through an incredible amount of Netflix.
You can add and remove followers from the list at any time without them ever knowing. Just like regular Instagram Stories posts, your story will be available for only 24 hours and only for people on your list. If friends add you to theirs you'll also be getting access to their exclusive content.
To have a crack at setting up a close friends list you can follow this easy guide.
If the itch you're wanting to scratch involves actually seeing and talking to your loved ones, there are lots of different video chat options.
Here's a quick rundown on some of the main ones:
Zoom – Although this is more aimed at work meetings, there's a free version of the Zoom app which will do for friend chats too. It usually limits calls to 40 mins but isn't doing that at the moment because coronavirus. Use it in your browser or download it onto your phone, and you'll be able to wave at multiple friends on screen at any one time. The set-up does take a bit of work though as you have to send out a code so others can join your meeting, so it's not quite as spontaneous as some of the options.
Houseparty – Built for fun 'hangs', as the kids say, the Houseparty app lets you chat with up to eight people at a time. You can connect with friends through your Facebook or Snapchat accounts, and it has a few games to play together during the call which is a good bonus.
WhatsApp – The good thing about WhatsApp is that lots of people already use it, so if you're already in the app and messaging a mate, just hit the video or call button and take it up a level. This is best for one-to-ones or small groups up to eight people.
Facebook Messenger – Facebook messenger is also good in that a lot of people already have it installed. One-upping WhatsApp though, it also has filters and other little extra bits and bobs to mess around with. You can get up to 50 people on a group call so if you actually have that many friends, lucky you – this might be worth a try.
FaceTime – If you're an Apple evangelist FaceTime is a nice, simple way of checking in with the people you care about. The app's already on your device, and it's spot on for one-to-one video calls. You can do group calls with up to 32 people, and you can change your window to show your 'animoji' or add filters and other snazzy extras. If you're a die-hard Android user with a newer version of the system, there's Google Duo, the platform's inbuilt answer to FaceTime.
Skype – The granddaddy of video calls, Skype is actually a bit outdated compared to other apps right now. If it's what you feel comfortable with though that's great, especially if you've already got contacts set up on it.
Google Hangouts – If you have a Google account consider using Hangouts Chat (not to be confused with Hangouts Meet, the work version). It can handle groups of up to 25 people and also has a phone-load of fun features like emojis and gifs.
If you want to jazz things up a bit, playing games with friends and family remotely can be a nice alternative, especially if everyone's running out of things to say because they've been doing the exact same thing for the last two months.
Words With Friends – For all you word nerds out there, this is pretty much an app version of Scrabble. You can find and invite people from your contact lists, or play with randomly picked people across the internet (although they do have the option to message you in the game, so don't give away any personal information).
Psych! – Similar vibes to the exceptional 'Heads Up' game, Psych! is a good one for groups to play online. Players make up fake answers to real trivia questions, and then get points for guessing the real answer amongst everyone's fake answers. Search for 'Psych!' in the app store.
So there you have it –  a few ideas to get you started! And, if you're needing a bit of a break from other people, this blog also has some fab suggestions for ways to entertain yourself with tech.
What else are you using to keep yourself connected through coronavirus? Let us know in the comments below.
How tech's connecting our customers with us
We're determined to help our customers through this difficult period. We're available when you need us and will do everything we can, especially to help those who are more vulnerable at this time.
Your first port of call is our coronavirus hub resources and information web area. There's also the website contact form for emails, and now is a great time to sign up to My Onward if you haven't already, where you have lots of resources to manage your tenancy with us.
Our website also has more information on specific services we offer and the teams to contact for these.
And of course, you can also still get in touch with us via the usual methods, such as phone on 0300 555 0600. We're continuing to do our welfare calls to our most vulnerable customers.
If you need to get in touch give us a call on 0300 555 0600 or visit our website for more information