Virtual inter-scheme activities help customers stay connected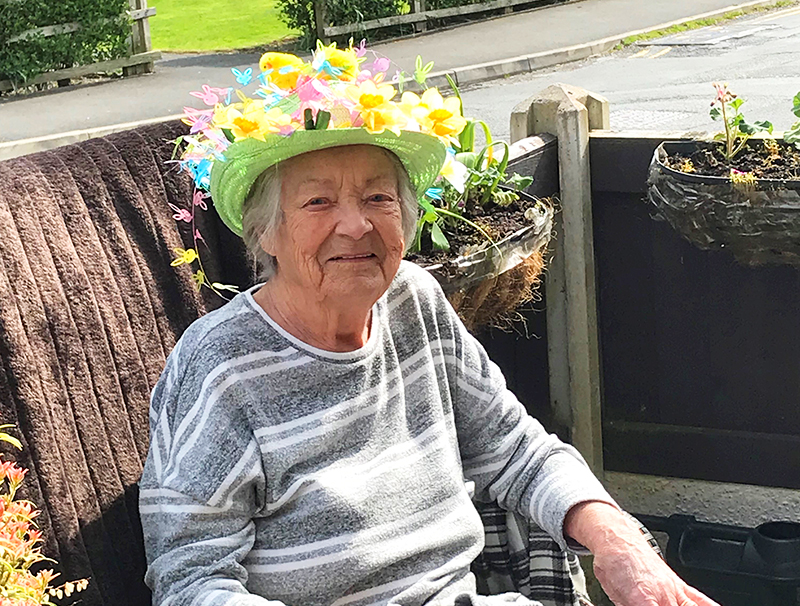 As all scheme events and activities have temporarily been put on hold, our scheme managers have been exploring alternative ways to help lift customer spirits during the covid lockdown.
As part of this initiative, Onward has introduced a weekly timetable of  virtual activities to help customers stay connected from the comfort of their own flat.
Residents at Vale House (Clitheroe) and Royce Court (Knutsford) recently rose to the challenge of designing their very own Easter bonnet, using Christmas decorations and household materials gathered from their own flats, creating an array of bonnets and gentlemen's caps.
Organiser Eddie Weston said: 'The health and wellbeing of our customers is very important to us. We understand that this is a difficult time for many, so we wanted to find a creative way to virtually bring the community together and help raise morale.
'Last week's virtual competition was a great success, and many are already looking forward to next week's rainbow-themed challenge.
'We'd welcome entries from over 65's from across our Onward communities, so please get in touch.'
If you are aged 65 or over and would be interested in taking part, please contact eddie.weston@onward.co.uk