Want to help us shape our services?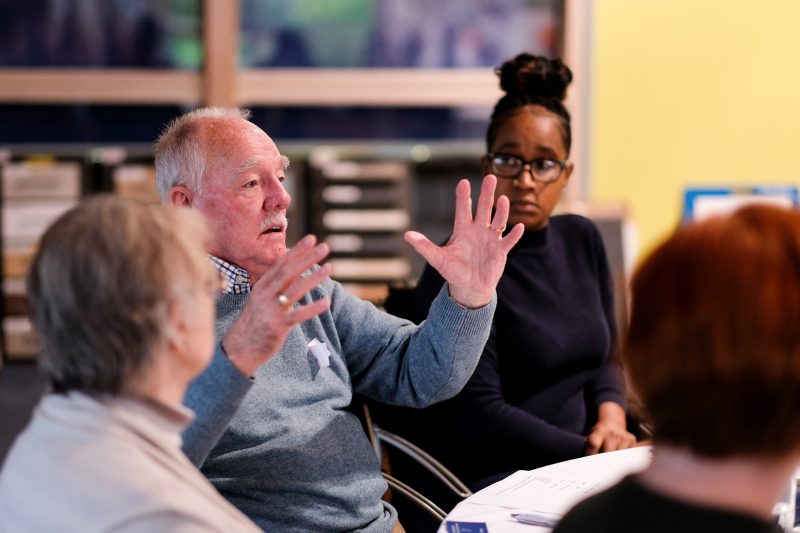 We're on the lookout for Onward tenants to join our Regional Scrutiny Boards (RSBs).
RSBs are a team of tenants who work independently to examine different areas of Onward's business. They then make recommendations on how we can improve the performance of our services such as repairs, rent collection and the way we let our homes.
As well as meeting as a group, RSB members also have the opportunity to get involved in a range of activities, from monitoring our Customer Contact Centre in action to talking to other customers about their experience of using our services.
If meetings aren't your thing why not volunteer to review information or carry out some research at home?
RSBs are already making a real difference, and have made some great suggestions on how we can improve the way we deliver aspects of our services. This includes changing the way we monitor our gardening works and how we keep customers updated about their repairs.
We have three Regional Scrutiny Boards to choose from – Merseyside, Manchester/Cheshire and Lancashire. You don't need any previous experience to join; just a genuine desire to make a real difference across our neighbourhoods and services, a good eye for detail, and the willingness to work with other tenants as part of a team.
So, if you're looking for a new challenge in 2019 and want to play a key role in helping to shape Onward, find out more about what's required and register your interest by 9am on Monday 18 February by emailing our Customer Engagement team or calling us on 0300 555 0600.
To get more of an idea of what it's like to be part of our growing Customer Engagement Community, read the views of current volunteers Jane and Honey.
At Onward we're committed to putting our customers at the heart of everything we do, as outlined in our Customer Engagement Strategy. We're always looking to hear from customers and create opportunities for us to work together, so keep an eye out for more ways you can get involved.