Energy Advice & Support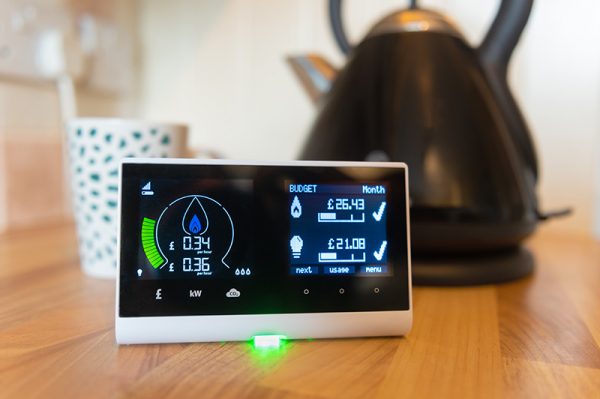 Managing Energy Costs
Energy costs have increased significantly recently, and you may have seen your bills go up. We know it can be a worrying time for many. If you're struggling to afford your energy bills or top up your prepayment meter, you may be eligible for a number of benefits, grants and help offered by the government and energy suppliers.
Please find a list of what you could be eligible for below:
A new Energy Price Guarantee
The Government has announced an Energy Price Guarantee which will reduce the unit cost of electricity. The Energy Price Guarantee limits the amount that you can be charged per unit of gas or electricity and sets a maximum daily standing charge.
Your exact bill will still be based on how much energy you use, so if you use more energy, you will pay more. More information can be viewed on the Government's website here.
For more information about the price cap visit the Money Saving Expert's website here.
Warm Home Discount Scheme
The Warm Home Discount is a one-off payment to help with the cost of energy during the winter.
Most eligible households will receive an automatic discount on their bills. Find out more here
Local Welfare Assistance Schemes
Many local authorities also have local welfare assistance schemes that can help residents who require additional support. Information on how to apply and if you qualify for help can be found on your local authority's website. You can find your local council here.
Grants from your supplier to help pay off your energy debts
If you are struggling paying your energy bills and find your supply switches off due to being unable to top up your pre-payment meter, then you can contact your energy supplier to see if they can issue an emergency hardship payment.
If you can't get a grant from your supplier, check if you can get a grant from the British Gas Energy Trust. These grants are available to anyone – you don't have to be a British Gas customer.
Priority Services Register
If you find it hard to deal with your energy supply you could get extra help from your energy companies – for example, large print bills or more support during a power cut.
You might be able to get extra help and support from your energy supplier by signing up to the Priority Services Register. You can sign up if you've reached state pension age, you're disabled or unwell, or if your energy network considers that you may require extra support.
They can help you with things like:
reading your energy meter
moving your energy meter free of charge
getting your bills sent or copied to someone else – for example, a carer
Find out how to get hold of your energy supplier or network operator here.
Talk to us.
Onward's dedicated Financial Inclusion Team are here to help and provide you with advice on managing your finances. If you have any concerns, please contact our Financial Inclusion Team for free and confidential advice on 0300 555 0600 or email FinancialInclusionTeam@onward.co.uk.
---
Practical Energy Saving Advice
We know that energy prices are rising and that this is putting pressure on personal and household budgets. On this page you can find general advice on a few things you can do to help keep costs down.
Breaking down your bills
Your energy bill can be confusing but understanding the detail can help you get to grips with your energy usage. The Citizens Advice service has a useful tool here to help you break it down into bite size chunks.
Read up on the different tariffs
By understanding the different types of tariffs available, you can decide on which option is best for you and your circumstances. Check out your energy supplier's website for more details.
Changing your supplier
If you're thinking of switching you should always check the options available beforehand. Remember that exit fees may apply if you're within a contract and decide to switch. Find out how to switch your supplier or tariff. Ofgem's accredited comparison website can be found by clicking here.
Get a smart meter or energy monitor
Smart meters measure how much gas and electricity you're using via a remote connection to your energy supplier. They come with an in-home display screen to help you visualise your energy usage and support you to reduce your energy consumption. Gas and electricity suppliers are responsible for providing and fitting smart meters for everyone in Britain by the end of 2025 at no extra cost. You can request one from your gas or electricity provider.
Take Regular Readings
Giving meter readings to your supplier ensure you pay for the correct amount of usage. Without them your supplier will estimate how much energy you're using. Find out how to read your gas or electricity meter via Citizen's Advice website here.
Practical advice
Take a look at the Money Saving Expert for tips on how to save energy here. If you're ever worried about your bills, please contact our dedicated Financial Inclusion Team.