Merseyside
Liverpool community programme cleans up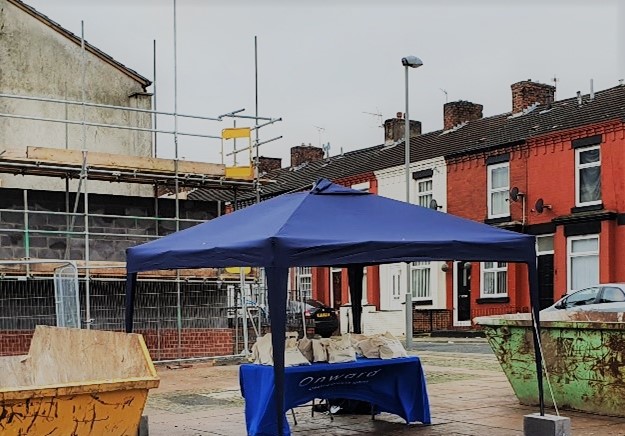 December saw the beginning of the North Liverpool Neighbourhood Community Clean Up Programme, and it was a great effort to give everything a good tidy before Christmas!
Back in the mists of time before Christmas, the Onward Neighbourhood Team set off on a mission to clear up in our North Liverpool neighbourhoods.
Planning & partnership pays off
Working in partnership with the Environmental Services Team, Social Investment Team, Liverpool City Council, Alley Angels Community Group, Community Shop Walton and Merseyside Police, the day gave some great results.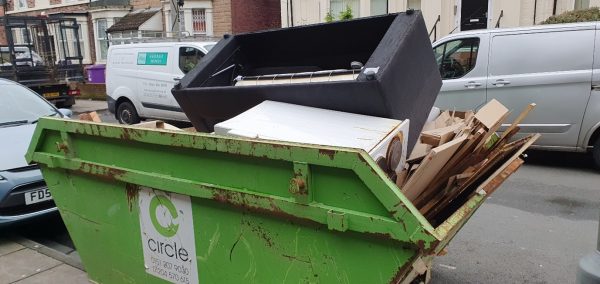 The programme is in line with our Neighbourhood Plans and offered a whole host of activities to help tackle fly tipping and make the areas cleaner and generally nicer to live in.
The team put on community skips, litter picking sessions, hard landscaping changes and LCC alleyway hit squads – which has already removed over 120 tonnes of rubbish from three neighbourhoods.
A 'spring clean' for Christmas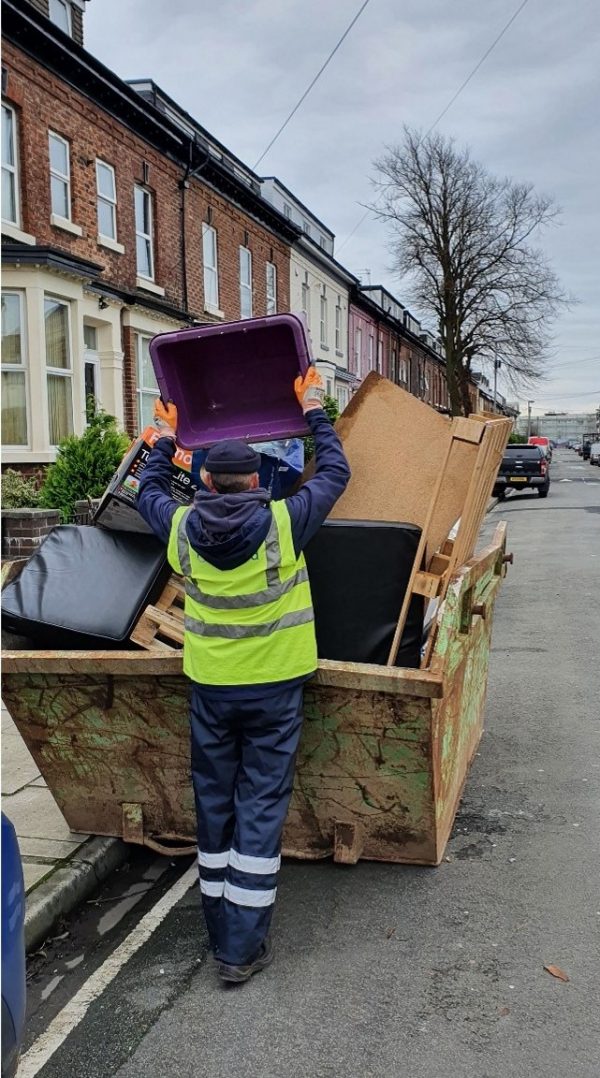 The Clean Up days gave customers the chance to get rid of unwanted waste properly, speak to Onward team members and report further issues where necessary.
One customer said: "These kind of things are really good for the community because it shows you care about your tenants and the place we live."
They were also an opportunity to promote some of the other Onward services customers might want to take advantage of. We saw over 25 people sign up to their local Community Shop, and two sign up to receive employment and training support, which is great news.
We were also able to give lots more customers more information on the new and exciting ways to contact us.
Creating a lasting impact
Overall the Community Clean Up days were a great chance to work together – both internally and with other organisations in the community – to make a positive difference to the communities we serve. Keep an eye out for more sessions planned in 2021, and we're sure the results and relationships created by these days will have a lasting impact.
To find out more about what's going on in your area take a look at your Neighbourhood Plan or give us a call on 0300 555 0600