Join us at one of our Customer Engagement Events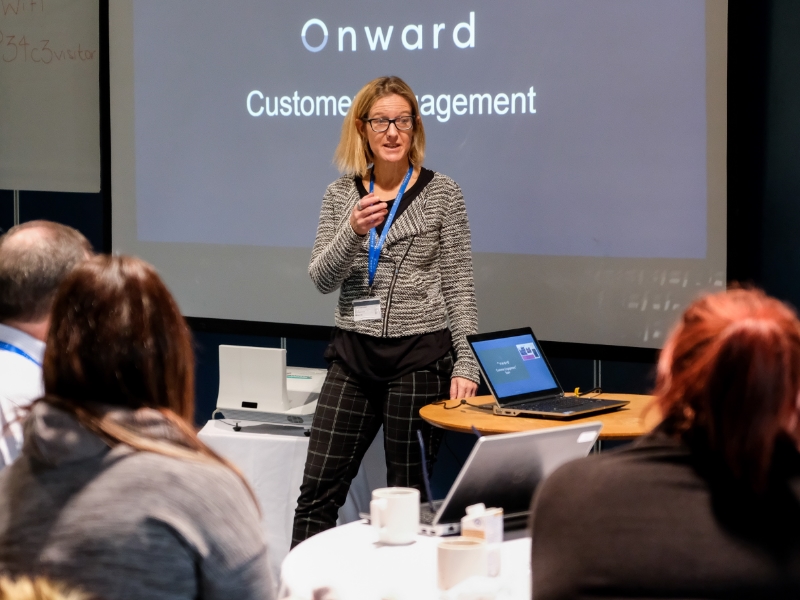 At Onward we're committed to providing our customers with plenty of opportunities to have their say and help shape, influence and improve the services we deliver.
If you've ever considered joining our growing customer engagement community but wanted to find out more about what's involved, come along to one of our upcoming Customer Engagement Events.
The events will give you an introduction into how we work with our customers and communities, and tell you everything you need to know about the different ways you can get involved, from taking part in online surveys to joining one of our Regional Scrutiny Boards.
You'll get to hear first-hand about the impact customers have already had in helping to improve certain services at Onward (and elsewhere at other housing providers). It's also an opportunity to chat to our friendly Customer Engagement team who will be able to answer any questions you may have.
We have three events taking place across the North West. To book your place just select the one that's most convenient for you:
Liverpool, 21 March – Venue TBC
Manchester, 26 March – Venue TBC
Accrington, 4 April – Venue TBC
We only have a limited number of spaces at each event, so be quick. Each event will run from 10am to 3pm, with lunch provided. We can also arrange transport to and from the event if necessary, or even cover your travel expenses.
If you're passionate about your home and neighbourhood, and you want to influence decisions made by Onward, then becoming an involved customer could be for you.
We invite you to participate in as little or as much as you like, and have different levels of involvement to suit your needs and the amount of time you can spare.
If you can't make it to one of these events but would still like to get involved, get in touch with our Customer Engagement team.