Drumroll for our August Customer Engagement Community prize winner…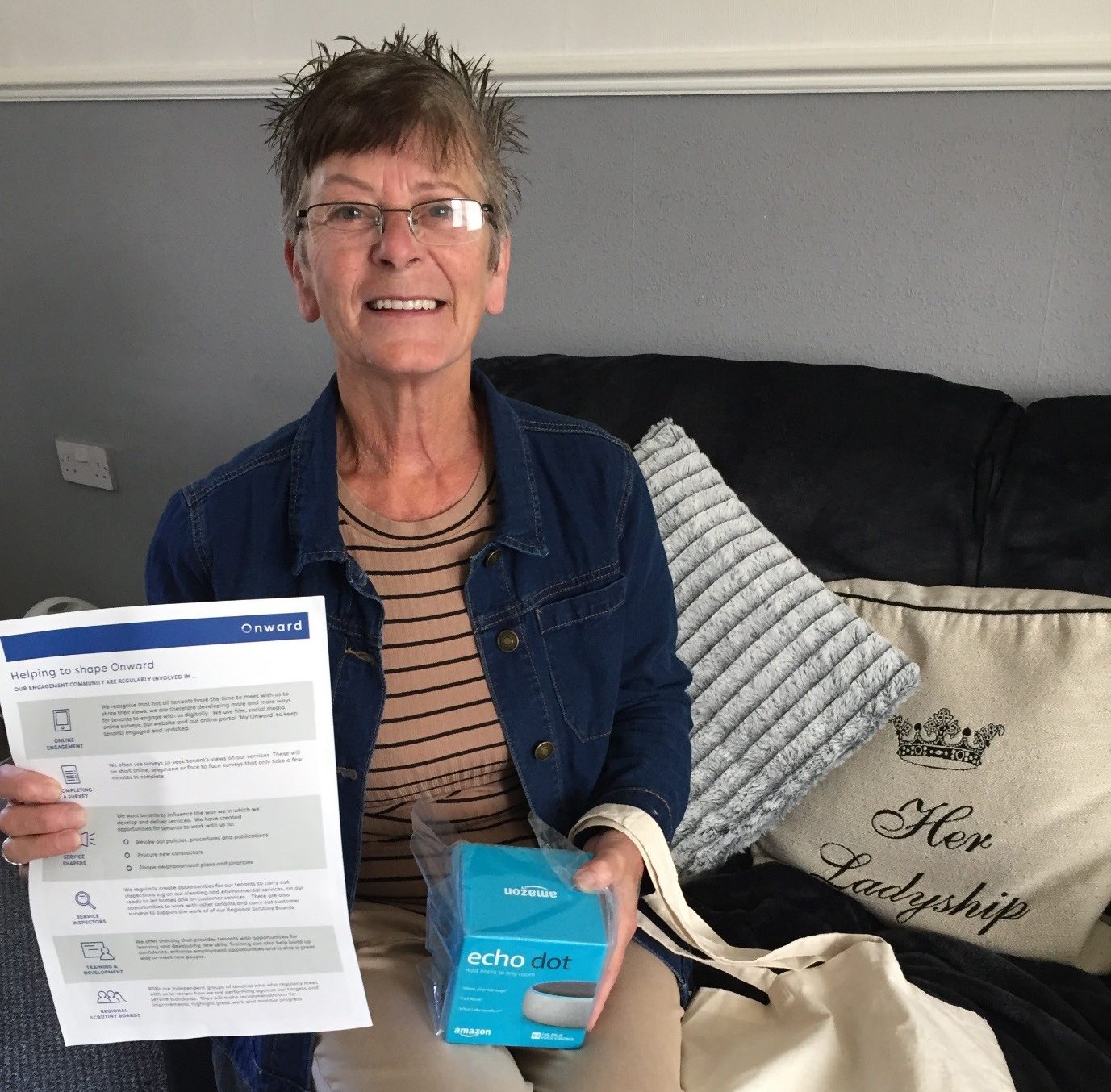 Our lucky resident Barbara Green has won this August's Customer Engagement Community prize draw. The monthly prize draw was first introduced in May and Onward customers are automatically entered if they are a part of our Customer Engagement Community.
Barbara was delighted to receive the call to say she had won and she is excited to use her new Amazon Echo Dot.
Barbara gets involved with Onward via our online engagement and completing surveys to provide us with the customers voice around our services.
Being a member of our Customer Engagement Community gives customers the opportunity to have their say and help shape our services. Our friendly team are passionate about giving our customers the opportunity to share their views in the best way that suits them.
There are many activities that our members can get involved in, from being part of our Regional Scrutiny Board to engaging online.
So get involved now and join our Customer Engagement Community today. You could be our next lucky winner!