Customer insights rise out of Phoenix Park day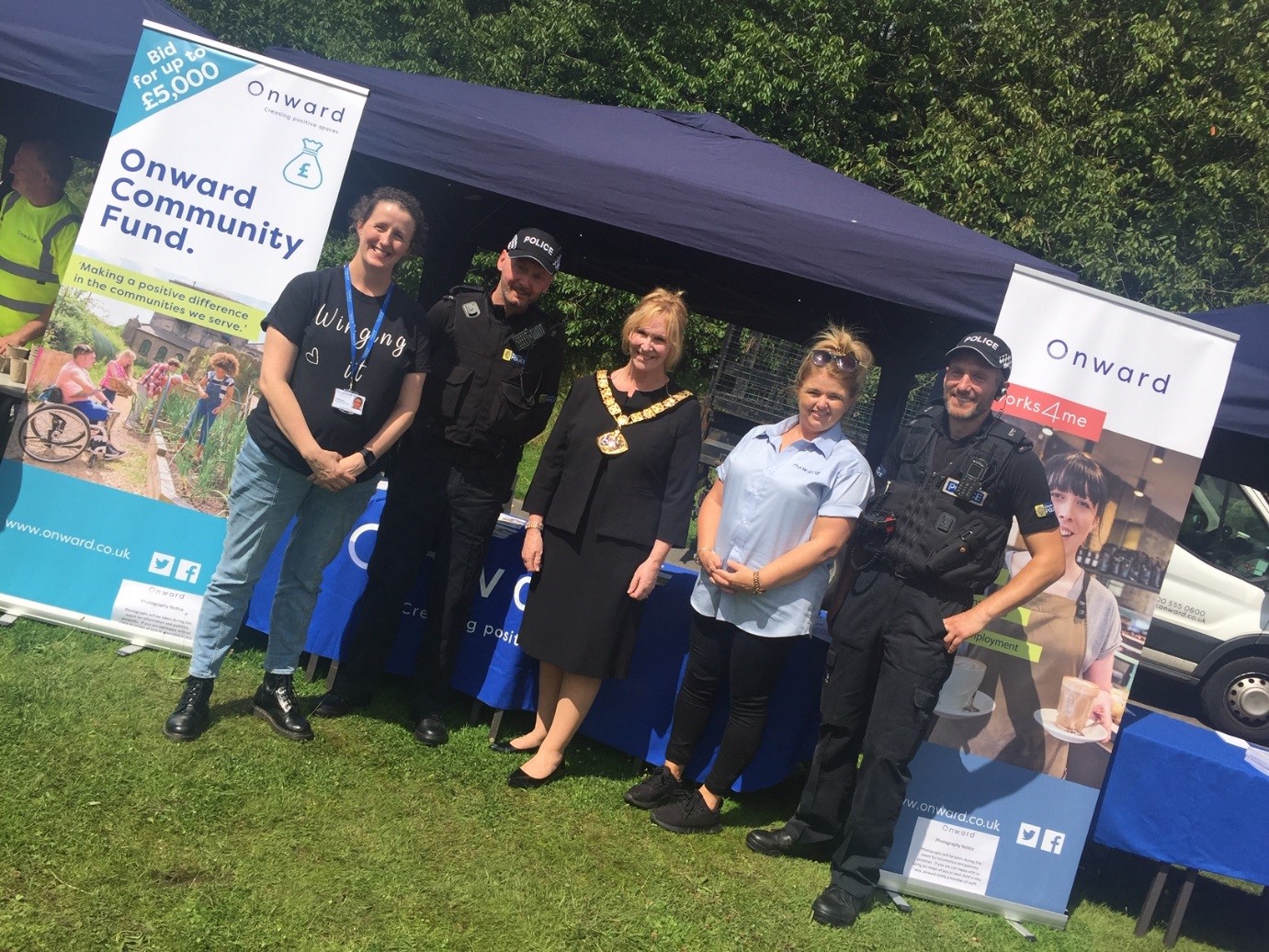 Our Customer Engagement Specialist Val explains why days like the Phoenix Park Experience – featuring guest appearances by some scaly friends! – are so important.
PPX (Phoenix Park Experience) has been running for 13 years and was originally the idea of our Social Investment Specialist Jane, when she worked for LHT (before it became Onward).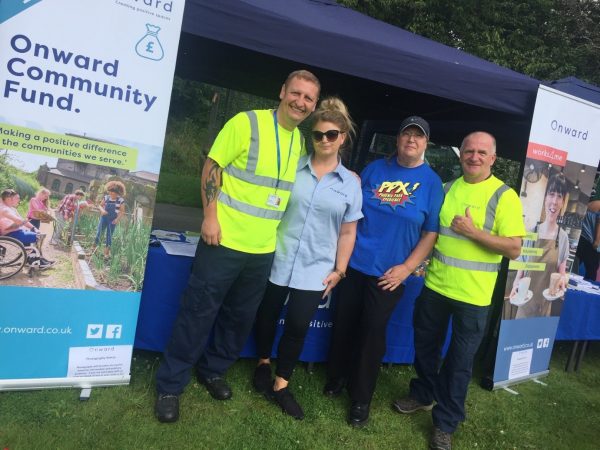 It was previously called Party in the Park, and Jane now continues her work in supporting the running of the event and across Runcorn, where she has strong links with local partners and community groups.
Over the last three years the event has been led by Cheshire Police supported by Jane and Halton Borough Council's Event Management team.
PPX is both a great day out for families and a chance for Onward and other agencies to catch up with lots of members of the community to find out how they're feeling.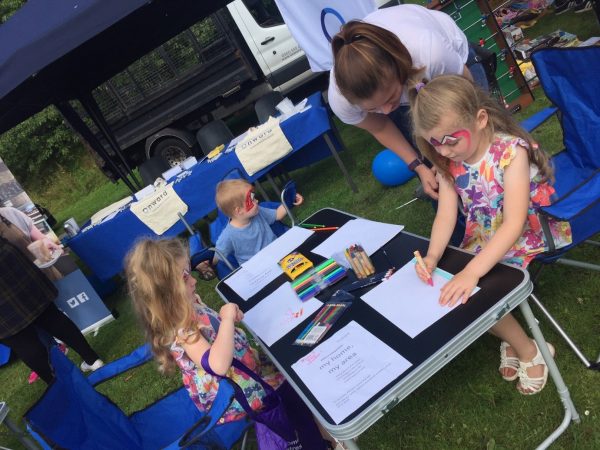 This year PPX attracted about 5,000 visitors, many of whom live on or around the Onward estates of Castlefields and Windmill Hill, as Phoenix Park is between the two.
Attractions included a climbing wall, bouncy assault course and slide, birds of prey, fairground rides, skateboard and BMX coaching. Emergency vehicles from the fire department, police and armed forces were also there, alongside local agencies, clubs and community organisations giving information about everything that goes on in the area.
Our Environmental Service team got local children and adults planting seeds to take home, while staff from the Social Inclusion, Neighbourhoods and Safer Neighbourhoods teams were on hand to deal with issues and promote their services.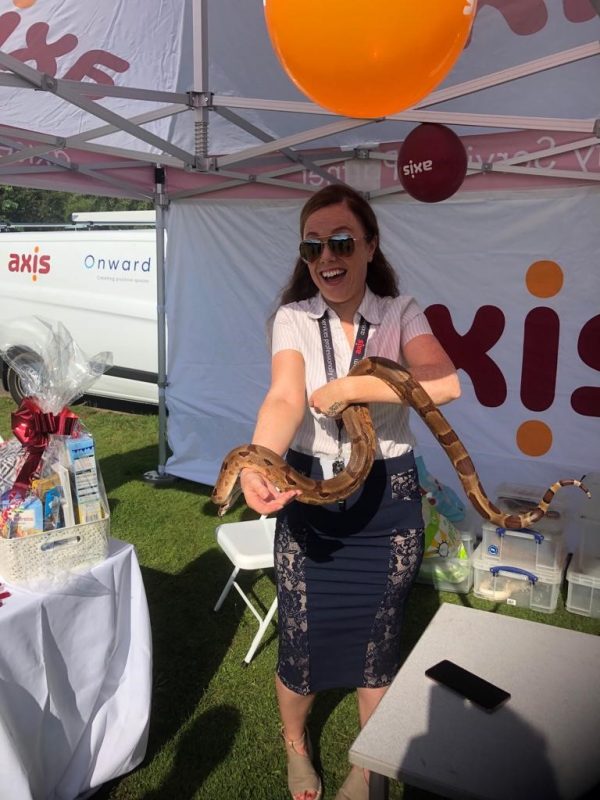 The customer engagement team ran a picture competition called 'My home, My Area' to entertain children, while staff from the team carried out a survey with the adults.
The survey was jointly designed with our repairs contractor Axis to look at what makes a great service as well as any areas for improvement, and to also promote the Customer Engagement community.
One of the most common answers to what makes great customer service was 'listening to tenants', which is exactly what the community is set up to do – you can get involved here.
The Axis stand went down a storm as one of their team delivered an interactive display of a wide variety of reptiles including snakes and tortoises. We were able to gather information from everyone awaiting their chance for a photograph or to hold and talk about the reptiles.
The information we got from the day will be used to help improve customer service.
All in all, PPX was a great day out for local people and we were able to gain some valuable insight to help improve our repairs service.
Take a look at more ways to get involved and have your say on our website