5 things you can do to settle into your new home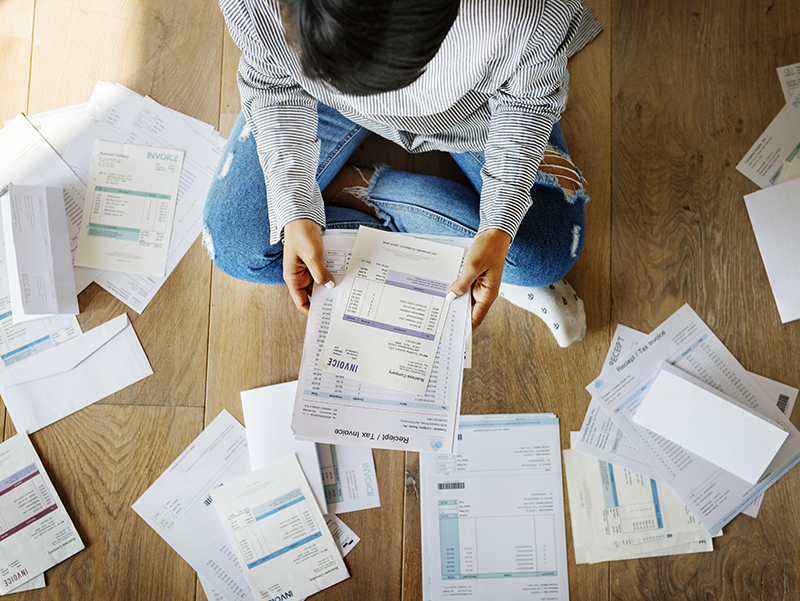 Moving into a new home can just seem like a long list of jobs – and the last thing you want is to get six months in and find out you've got an unpaid bill lurking. Our Supported Housing Specialist Steph has five easy things you can do to get ahead of the game.
1. Set up gas and electric
One of the most important parts of the move-in process is getting your gas and electric sorted.
Your new pad might have gas and electric, or just electric. In most homes you'll need to put these accounts into your name before you can get these turned on. The services usually work your heating and cooker, so they're pretty key.
Depending on the type of property you're moving into, Onward customers may already be set up with British Gas. We'd still recommend doing a price comparison when you move in though, to make sure you're on the best tariff.
Make sure to check your meters and take readings before you call up to put the accounts in your name or switch tariff. If there's any debt on your meters run up by the people before you, the supplier will talk you through how to get a new key or card for your meter and wipe the debt off.
If you're unsure who your gas and electric suppliers are you can use Find My Supplier or Electricity North West to check.
Finally, whether you're setting up your gas and electric or they're already set up for you, make sure you've bagged the best deal for you. Switching providers can often mean getting a cheaper rate and it only takes five minutes to check.
2. Don't forget your other key bills
OK you're moved in and your gas and/or electricity is up and running. That's a great start, but there are other important bills to be set up too.
Make sure you contact the local council to set up your council tax bill and the water company to set up your water bill. If you want to watch TV on your telly or via a website like iPlayer contact the TV licencing organisation to get your licence payments sorted. This will stop you accumulating debts before you even get started.
Just like with gas and electricity, it's worth shopping around to make sure you're getting the best deal. You might also be entitled to extra support. For example, United Utilities has a charitable fund that can help if you're struggling, and a water meter might help you save money each month.
3. Make sure your appliances are connected properly
If you're installing a cooker in your property please make sure a gas safe engineer or electrician installs them correctly for you. There will be a small fee for this but it's very important to get them installed safely.
4. Find local amenities
Get to know your new local area. Find out where your local shop is for that emergency pint of milk, locate your local launderette and identify where you can top up your meters.
5. Ask for help
If you're an Onward customer struggling with any of the above please get in touch. Call us on 0300 555 0600, or visit your local office, and ask to speak to our Tenancy Support team. You can take a look at the other types of support we offer on our website.
Ask about how we can help you settle into your home