Don't sink under your water bills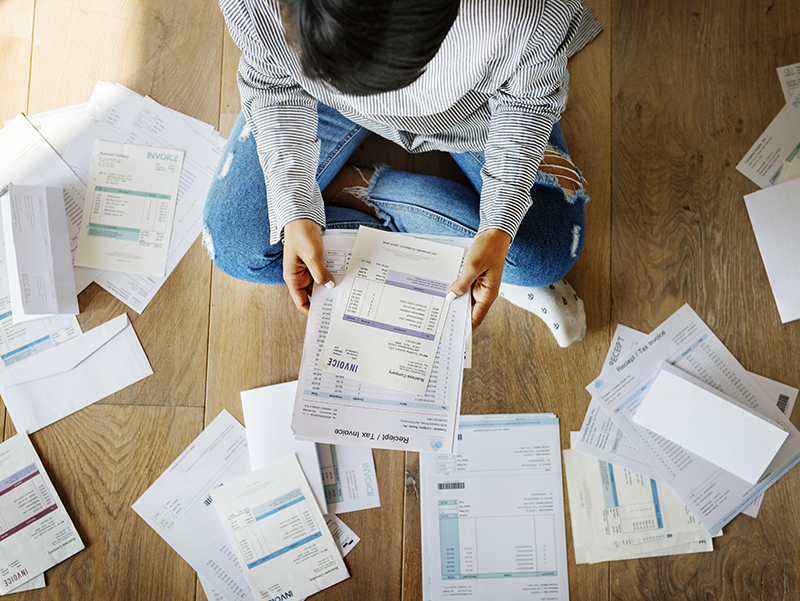 If you're behind with your water bills United Utilities' charitable fund could help keep you afloat.
Household bills are a lot like water in many ways. They start off as a trickle but before you know it you're knee deep in the kitchen, frantically trying to find the mains tap (something I only know because I did, in fact, recently flood my kitchen).
In both cases though, there's no need for it to get to that point. There's help out there to reduce your bills, like getting a water meter, or – if you're already sinking  – provide assistance in times of need.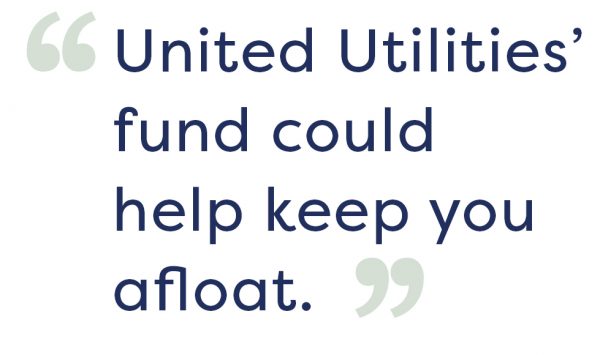 If United Utilities provides your water service and you could do with a life raft, they have charitable grants that might be able to help you out.
What is it?
United Utilities is the UK's largest listed water company, and it operates in the North West – which means if you're an Onward customer you're pretty likely to be using their services.
The company also has a Trust Fund arm, which offers support with paying a bill in certain situations.
The fund is an independent grant-making trust which wants to help people out of poverty and debt, and is supported by donations from United Utilities Water Limited.
The Trust aims to put people back in control of their money, so if you're struggling to keep on top of bills, this could be a good way to get some breathing space.
Helping you make a fresh start
To get help from United Utilities Trust Fund, you must receive your water or sewerage services from United Utilities Water. You can apply online here.
To be eligible for help from the fund, you need to have a liability to pay water charges to United Utilities Water (basically, you have an account with them) and you'll obviously have to show that you're unable to pay the bill yourself.
We recently helped a customer from Liverpool with her water bills through the trust. She was struggling to catch up and found it difficult to get back on top of things after some health issues.
She was awarded £1935.00 by the trust which cleared what she owed and helped her make a fresh start with her finances.
However, it's important to know that this is a one-off grant at the discretion of the fund – if you've got longer-term financial problems then it's best to seek advice from places like Citizens' Advice Bureau.
If you're an Onward customer, our Financial Inclusion team may also be able to help.
How do you access it?
All you need to do is go to the United Utilities Trust Fund website and fill out an application form!
As part of the process, you will also probably need to set up a payment plan with United Utilities to cover their ongoing water charges in order to be eligible for the scheme (basically so you don't fall back into debt with them). However, they should explain all of this to you when you contact them.
If you're an Onward customer then get in touch with our Financial Inclusion team for support, especially if this is part of a longer-term financial problem.
For more advice get in touch with the Financial Inclusion Team