10 top tips to help you cut down the cost of your food shop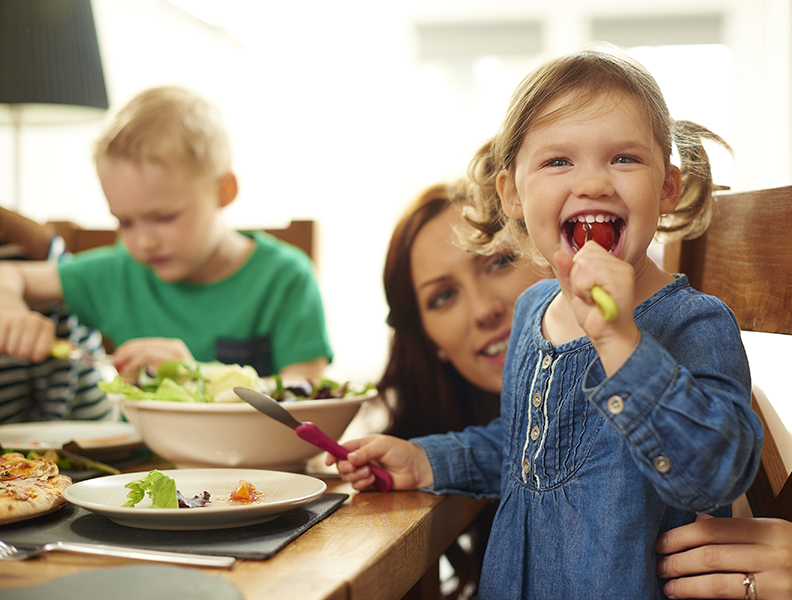 I don't know about you but I LOVE food and I love cooking. However going to the supermarket fills me with anxiety, especially when I get to the checkout till and wonder how what I thought was a few bits & bobs has amounted up to £50.
As part of World Food Day, we've put together some advice on how you can cut down the cost of your weekly supermarket food shop without compromising on health & taste! 
1. Get creative with what's already in your freezer, fridge and kitchen cupboards
Before you head off to the shops, take 5 minutes to check what you've already got in. You'd be surprised what tasty meals you can cook up with just a tin of chopped tomatoes, a few spices and a bag of frozen veg.
Check out BBC Good Food for inspiration on recipes that only require 5 ingredients or less.
2. Write a shopping list
If you go into the shops with a purpose and a set list, you'll be much less likely to go straying into the chocolate aisle and bulk buying whatever is on offer. Research has shown that people who always make a shopping list are three times less likely to overspend than those who don't, spending almost £200 a year less on groceries.
I personally like to keep a magnetic pad on the fridge which I'll add to over the week as I use up ingredients. Alternatively, just keep a list on your phone.
3. Plan meals to ensure food doesn't go to waste
Make sure that you have a rough idea of what you're planning to eat over the week to ensure that no food goes to waste. For example, with a bag of potatoes you could cook roast potatoes for a Sunday dinner then use the remaining potatoes to chop up into chips for an easy midweek meal.
4. Go online before you shop
Prices of products vary so much between different supermarkets and it can get even more confusing when lots of offers are thrown in.
I usually like to head to www.mysupermarket.co.uk to look up my favourite branded products and check which places are cheapest. This will usually influence where I do my food shop for that week.
5. Rearrange your cupboards and fridge
It's time to sort out your kitchen – Marie Kondo style. Make space in your cupboards, fridge and freezer by using up the food you already have, rather than risk throwing things out to make room for new shopping.
Once you've sorted out your cupboards, try arranging the contents by certain items or themes. For example, you could put all of your breakfast items into one cupboard, evening meals into another cupboard. Then go one step further and section the cupboard into types of cuisine e.g. Italian theme for one section, and Mexican on the other section.
6. Look out for yellow stickers but also be wary of them too
Take advantage of the yellow-stickered bargains in the reduced sections. If there's an item on your list for less, snap it up! As long as you will eat it (or freeze it) before the use by date, it should be perfectly good.
However, it is useful to mindful of some yellow-stickered products. Sometimes, it will only be reduced by a couple of pennies and it may cause you to purchase unnecessary items that will spoil quickly and end up getting wasted.
7. Always check the cost per kilo price
Don't get caught out by offers and different pack sizes. Beat the supermarkets at their own game – look at the shelf labels, and check the price per kilo rather than the pack price.
See if your supermarket has scales in the fresh fruit-and-veg section. You can use them to check whether that pack of four apple is actually cheaper than buying them loose. Plus you'll be reducing on the use of plastic packaging so a win for the planet too!
8. Stick to home brands
Food that costs more doesn't necessarily mean that they taste better, and some own-brand food is even made in the same factory as the big brands. So if you buy branded food, try the supermarket own brand instead.
For myself, I can taste the difference between a can of Heinz baked beans over a supermarkets own brand – Heinz you'll always have my credit card! However, I personally can't taste the difference between Dolmio's pasta sauce over the supermarket brand sauce. Test your taste buds to see where you can compromise on brands and price.
9. Swap out the meat for veg, beans and pulses
Swapping out meat for veg, beans or pulses is one of the easiest ways you can cut down on your weekly food shop. Throw chickpeas into your curry rather than chicken. Or use kidney beans to bulk up a chili rather than mince.
Lentils are also a perfect substitute for meat in curries or a bolognese sauce – plus they're high in protein and fiber!
For even more advice on eating well on a budget, check out our blog here.
10. Grow it for free
Another way to cut down on your weekly food shop is simply to grow your own food and remove that cost for certain products completely.
Herbs, chillies and certain fruits can even be grown in an apartment just by your window. If you have a garden, you can even try growing your own tomatoes, potatoes, onions and more!
Alternatively, get involved with your local allotment scheme. Check out our blog about our award winning allotment scheme in Manchester where residents experienced a whole host of benefits from their community allotment.
If you're still struggling…
If you're all like 'yeah this is great but I still can't afford these things', then try accessing your local food bank via your GP, social worker, school or Citizen's Advice Bureau.
Onward delivers services to help our customers live healthier lives and connects them with local services that promote physical and mental health