Eating well on a budget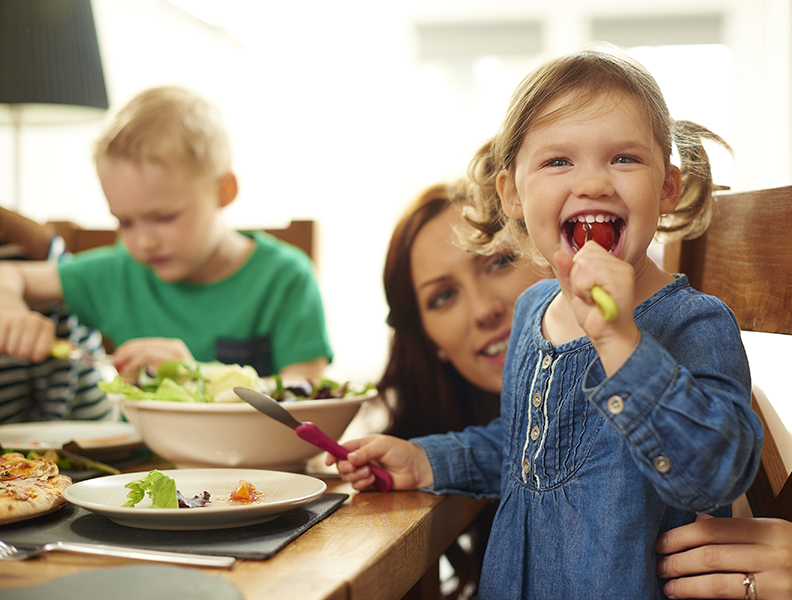 If you're tired of spending all your money on donuts or sad supermarket sandwiches then finding cheaper ways to eat well can make a world of difference.
I'm the first to admit I'm a terrible cook. In my 20s I lived off spaghetti hoops and once ate a Chicken Kiev that was still frozen in the middle. Now I'm older and supposedly more responsible I need to get with the programme for the sake of my bank balance, waistline and mental health.
I'm not alone in this. The average family with children throws away nearly £60 of good food each month, which is money that could be spent on more fun things like an indoor ball pool, mini scooters or a lifetime supply of bubble wrap.
Good nutrition is also unbelievably important to our health and wellbeing. Poor diet, along with obesity, is one of the leading causes of not-fun things like cancer, heart disease and type 2 diabetes. It also has an effect on our mood and can make us feel down and sluggish – not to mention stressed about money.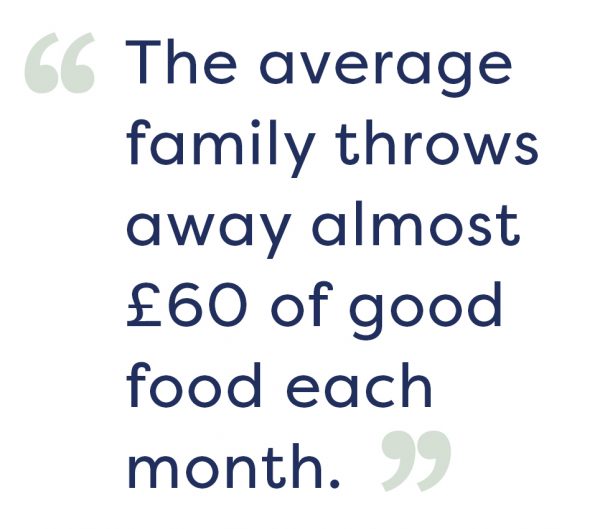 The good news is, it's a total myth that you can't eat well for less.
Preparation is key
Do you know what's in your cupboards or fridge at the moment? I'm pretty sure all I've got is an old onion and half a jar of gherkins.
Find out exactly what you've got to work with and then make a meal plan for the week ahead. You can then draw up a shopping list, which sounds like a faff but means you're only buying what you need.
This is great if, like me, you go into panic mode in the shop and end up with 12 bags of rice because you always forget to check if you have some at home.  It also means you don't have to decide what you want for dinner each day, which is exhausting.
Get creative with dishes. For example, mince is usually cheaper to buy in bulk and to keep it exciting you can make chilli, Bolognese and Shepherd's pie in one week.
Cook from scratch as much as you're able so you know exactly what's going into your food, and it's cheaper too.
Slow cookers are dirt cheap, you can shove everything in the pot and just let it get on with it. Plus, the meals look super fancy. Getting a slow cooker genuinely changed my life.
In the shop
Before setting foot in your local shop, my top advice would be to make sure you've eaten recently – no good can come from shopping on an empty stomach.
Check the price per weight of products – e.g. £/kg – as you go, to make sure you're getting the best value for money. Bulk buying is often better, but not always. Look for yellow discount stickers too.
Frozen fruit and veg keep longer and are still good quality, and shopping at the end of the day can lead to some great discounts – just make sure you check the use-by dates.
Swap out branded items for the supermarket's own range, which often taste exactly the same. Expensive cuts of meat and fish can also be traded for less popular but equally delish ones, for example, instead of buying cod see what's on offer at the fish counter.
Use local street markets for fresh fruit and veg where possible and fishmongers and butchers for fish and meat, as they're often cheaper. Sometimes they'll even throw in leftover cuts for free to use for stock.
After the meal
Cooking bigger portions is an easy way to have leftovers for lunch. It's also much nicer than a sad sandwich from your local shop and cheaper too.
Freeze anything you aren't going to use the next day and you've got an instant meal ready for a rainy day.
You can also freeze bread if you aren't getting through a whole loaf in a week. Pop the frozen bread straight in the toaster to make toast.
Embrace the veg
Veg is usually cheaper than fish and meat so try including a few veggie meals in your week's plan.
Pulses – like beans, lentils and peas – are cheap and really good for you. They bulk out meals and can be a good meat replacement for things like mince.
Seasonal produce will probably be better quality and cheaper. March is top for things like beetroot, cabbage, carrots, cucumber, leeks and parsnip.
Tech is your friend
Outsource some of the stress to your tech. Price comparison websites let you put together a shopping basket and compare which shop will give you the best deal. If they do online shopping it saves you a trip too.
There are also apps out there like OLIO and Good to Go which match you to neighbours or restaurants in your area that are giving away unused food for free or cheap. Some apps can help you track what's in your fridge and suggest meal plans based on that.
If you're still struggling
If you're all like 'yeah this is great but I still can't afford these things', then try accessing your local food bank via your GP, social worker, school or Citizen's Advice Bureau.
Onward delivers services to help our customers live healthier lives and connects them with local services that promote physical and mental health