Greater Manchester & Cheshire
Support LGBT+ communities in housing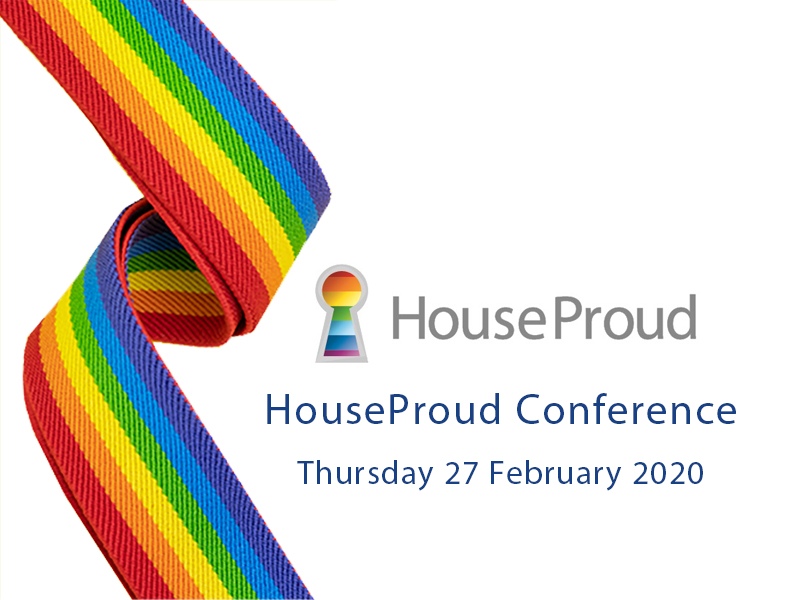 We're helping organise a conference to support LGBT+ communities in housing and we have 12 FREE places for customers!
We've got 12 FREE places for Onward customers to join us at The HouseProud Conference on Thursday 27 February 2020 for an incredible day of information and the chance to give your feedback.
The Greater Manchester (GM) HouseProud group was set up in 2014 as the network for housing providers to improve the way we engage, support and deliver services to our LGBT+ communities.
It has three main areas of focus:
Tackling stigma and awareness raising (including joint training opportunities and events)
Developing good practice in supporting our older LGBT+ customers
Creating opportunities for you to tell us what you think which will help us to improve our services to you
What is the HouseProud conference?
The conference is organised by 11 Manchester-based housing associations who are members of HouseProud. It's an opportunity for the community to hear from a number of key speakers on current issues affecting LGBT+ people.
We also want you to tell us what you think about the services we provide and the issues affecting you now and in the future.
What will happen on the day?
Refreshments will provided throughout the day including a buffet lunch and you'll have the chance to talk to us, other residents and LGBT+ organisations who will have stalls on the day.
You will hear from:
Tara Kelly – HouseProud GM Chair
Carl Austin-Behan – Previous Lord Mayor of Manchester and now LGBT Advisor to the Mayor of Greater Manchester, Andy Burnham
Cath Hall – Albert Kennedy Trust
Paul Martin – Chief Executive of the LGBT foundation
You will have the chance to tell us:
What we currently do well
What we can learn from other organisations
What we can improve
What you think you may need from us in the future
When and where is it?
The conference is on Thursday 27 February 2020. Registration opens at 9.15am and the main conference will start at 10.00am and finish around 4.00pm.
The venue is:
Vermilion
Hulme Hall Lane
Lord North Street
Manchester
M40 8AD
The venue is fully accessible and we can help with any transport arrangements.
Interested in coming along?
If you'd like to come along we have 12 free places for our customers. Get in touch on customerengagement@onward.co.uk or call our contact centre on 0300 555 0600 for more information or to book your place.
Get in touch to find out more and claim a free place