Planting tips for new gardeners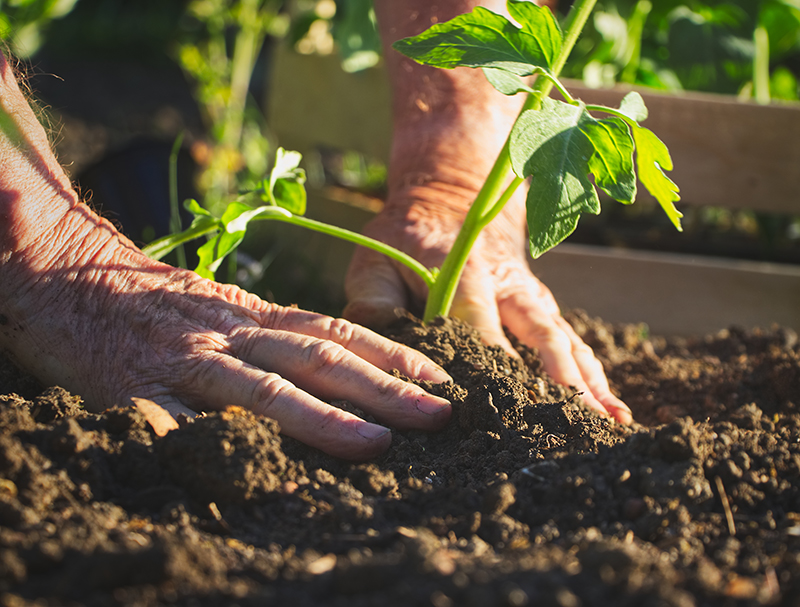 The clocks have gone forward and the weather is – surprisingly – OK! Alex from our Environmental Services Team (EST) shares some tips to keep your green fingers busy.
As we know, a lot of summer plans have been impacted by the dreaded COVID-19. That's why we're bringing the fun to you – virtually! #StayAtHome
There's lots of things you can do at home and one of them things is planting! So why not get your plant on?
Environmental Services will be bringing you some tips over the coming weeks that you can use from the comfort of your own home.
What can you grow?
As April continues to be warm, we can start to grow warm season crops such as tomatoes, sweet peppers, courgettes, pumpkin, runner beans, squash, and sweetcorn indoors.
If you're growing them on your windowsill, cherry tomatoes may be the way to go!
Step-by-step guide
1. Put some pebbles at the bottom of a pot for drainage, fill it with general purpose soil and make sure to only use a pot that has a drainage hole
2. Simply bite into your cherry tomato and pop a few seeds into the pot with your finger. Keep these a few inches apart from each other until they're covered with soil. Compost was still available from Argos home delivery at time of writing. Keep the soil moist and wait for the seeds to sprout.
3. Once your seeds have sprouted and pushed little green leaves towards the surface, you need to make sure you keep your pot on a windowsill that gets plenty of sunlight throughout the day
4. Once the tomato plants are a few inches tall and growing with plenty of leaves, it is time to transplant them into a pot big enough to support their adult size
5. When replanting, cover most of the fuzzy white hairs. It might look strange to bury part of the stem, but it will allow the fuzzy hairs to develop into roots, giving the plants a more support and better ability to suck up moisture
6. You must make sure you water your plant – if it feels dry it needs more water!
7. As your tomatoes get bigger you may need a cage to keep it growing upright. Simply tie some twine around a few stakes to make your own tomato cage – you can find tips on google.
8. And enjoy!
#StayAtHome
If you're an Onward customer and need any support or information, get in touch on 0300 555 0600 or visit our environmental services website page.