Onward residents treated to a fun-filled family community day in Liverpool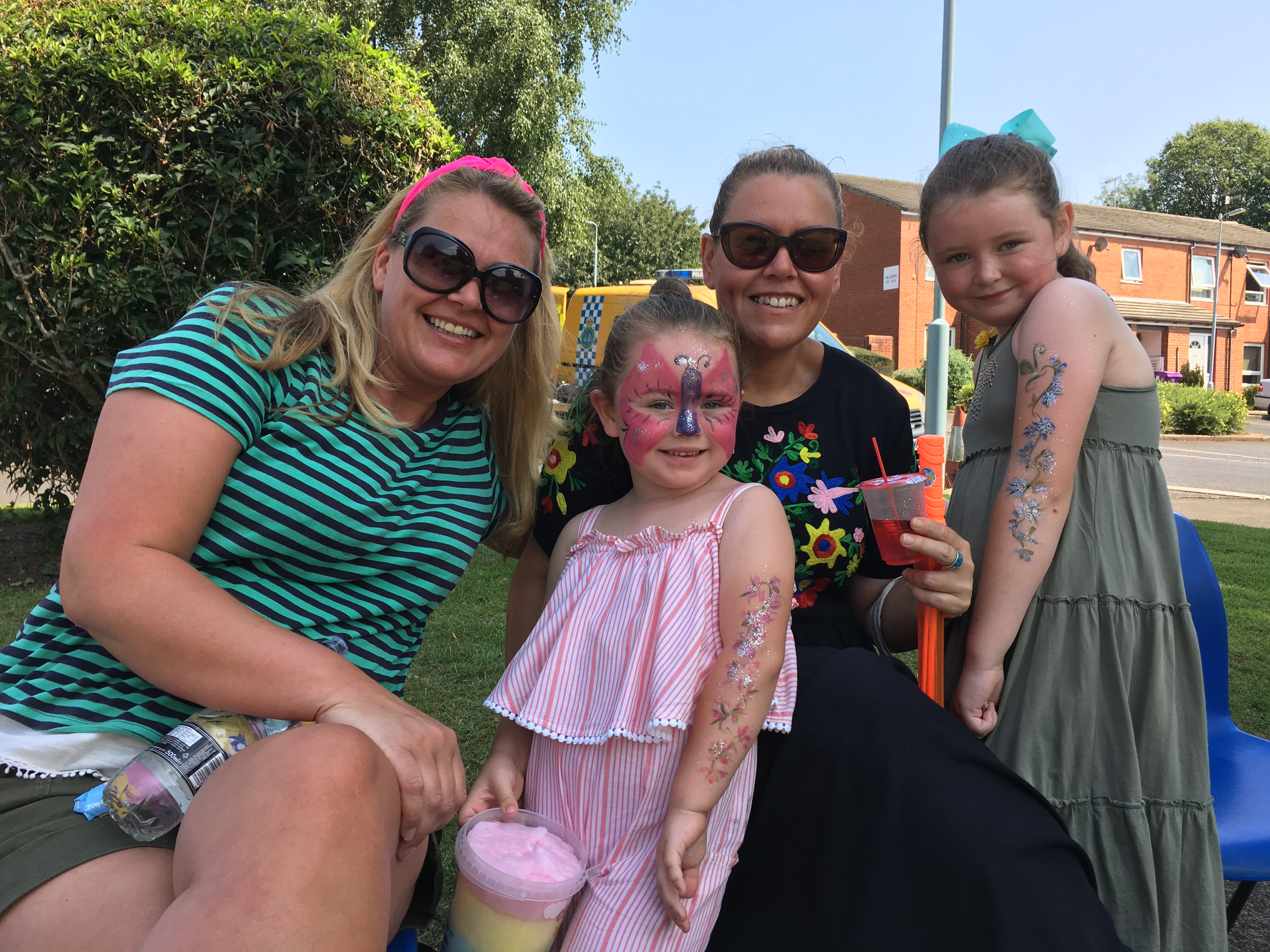 The sun was shining, the kids were smiling. Our Supported Housing Specialist Lisa tells us all about the recent Hillview/ Kelton community fun day.
On Thursday 25th July, the Hillview/ Kelton Community Action Day in Aigburth, Liverpool was a buzz of activity for Onward residents.
The fun-filled day aimed to bring the community together and make residents aware of all the fantastic services available to them.
As temperatures reached 38 degrees, Liverpool City Council provided plenty of ice lollies and cool refreshments for residents. The Royal Court Community Choir sang their hearts out in the sunshine with songs, old and new.
Connelly's, who are currently redesigning new kitchens for Hillview/ Kelton residents, provided a kids activity stall which went down a treat as the children won bags full of sweets and prizes. There was also face and body painting available for the children.
Merseyside Police surprised the young attendees with a visit from Merseyside Police Horses which proved to be a popular attraction on the day. Children were also given the opportunity to be see what it would be like to be a firefighter for the day by Merseyside Fire and Rescue.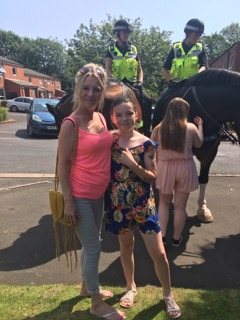 There was even a chair based exercise fitness session, and Family Sanctuary Support came along to offer free and confidential advice for families.
Our environmental services team helped residents get their green fingers growing by planting flower pots with residents.
Our customer engagement team informed our residents about the Onward Customer Engagement Community by encouraging residents to voice their opinions and give feedback to help us shape and improve our services.
Onward resident, Mrs Caldwell said: 'It was an amazing day from start to finish. The residents and children enjoyed it so much, great atmosphere with plenty to do. Loved the visit from the police horses and firefighters, it all was done beautifully, and all the staff worked very hard to put a great day together.'
Our friendly team were also on hand to offer advice and support on tenancy support, financial support and other issues.