Onward hosts first ever online engagement events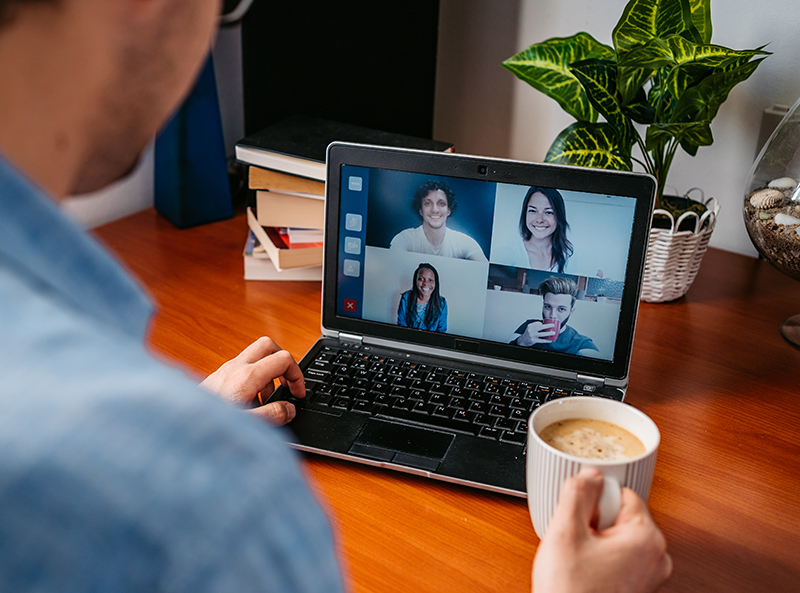 Digital inclusion 
We know that many of our customers' lifestyles have changed as a result of the coronavirus crisis. Some might have become more digitally savvy during lockdown while others might be struggling with the new digital world.
As such, it has been our focus over the past few months to support customers to use new technologies if they want to, and our brilliant Customer Engagement team has been working hard to do just that!
In fact, after helping a number of customers develop their digital skills, the team decided to host their first ever online engagement events.
Successful online events
During late July, the Customer Engagement team hosted three online customer events via Microsoft Teams. We had a great response and customers from all over the North West joined in, from Bolton to Handforth.
The team delivered an interactive presentation and told customers about the latest news from Onward, the work we've been doing during lockdown including providing financial support, and how residents can get involved in shaping our services.
The team then opened the conversation and invited customers to meet each other and chat. Customers provided feedback about their experience with Onward and also talked about what they've been up to during lockdown.
Here's what Peter from Handforth said about the event: "I thought Wednesday's online event went very well with Onward staff leading it … I am happy to have met and spoken to you all online and to have been able to put faces to names of the other staff members.  It certainly helped to break down barriers."
Michelle from Beechwood also enjoyed the event and learnt a lot from the team's presentation. Here's what she said: "I was really surprised by how much Onward do with their financial help and support services … I'm quite impressed".
More events coming soon
The Customer Engagement team are delighted with the success of the online events and are pleased to announce another round of events in September.
If you would like to know more or sign up to attend, please visit our events page.
We encourage all of our customers to get involved and take part. Our team of Customer Engagement Specialists are welcoming and friendly and they look forward to meeting you!
Customer Engagement Community
If you are interested in getting involved more with Onward, but cant make the next round of online events, please consider becoming a member of our Customer Engagement Community.
As a member, you can influence the priorities in your neighbourhood, and access a range of training opportunities to help you develop new skills. And if that wasn't enough, all members are entered into a monthly prize draw.
The Customer Engagement team will invite you to participate in events and feedback sessions as little or as often as you choose. The team appreciates that members have different lifestyles and, therefore, members have access to different levels of involvement which suit their availability.
Take a look here for more information and to sign up.