Onward Christmas opening hours 2020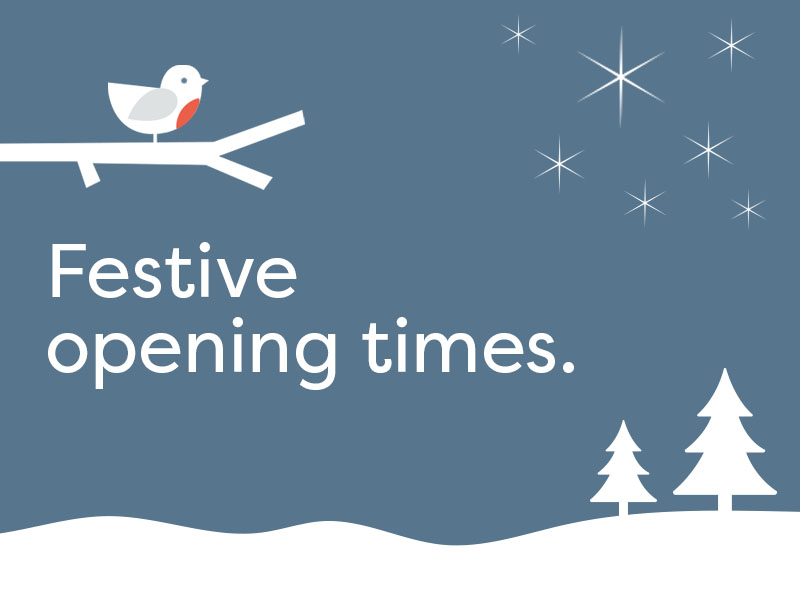 It's been a strange old year but we're nearly there! We'd like to wish everyone a very Merry Christmas, and take this opportunity to update you on our opening hours over the festive period.
Contact Centre opening times
The Onward Contact Centre will be closed from midday on Thursday 24 December.
Our opening times over Christmas are 9am – 5pm from Tuesday 29 December to Thursday 31 December, which includes our live chat, social media channels and email. We will re-open at 8am on Monday 4 January.
However, if you need to get in touch with us for anything urgent, our emergency service will still be available outside of these hours on 0300 555 0600. You can also check your account and report repairs via our My Onward customer portal at any time during the Christmas break.
Repairs service
We will continue to provide an emergency repairs service from midday on Thursday 24 December until 8am on Monday 4 January. Our emergency service number is 0300 555 0600.
Finally, we've got a couple of fire safety tips for over the festive break, and some information on saving money at Christmas.
From all of us at Onward take care, and we hope you have a happy and peaceful Christmas.