Manchester resident Doris wins brand new tablet in our monthly Customer Engagement Community prize draw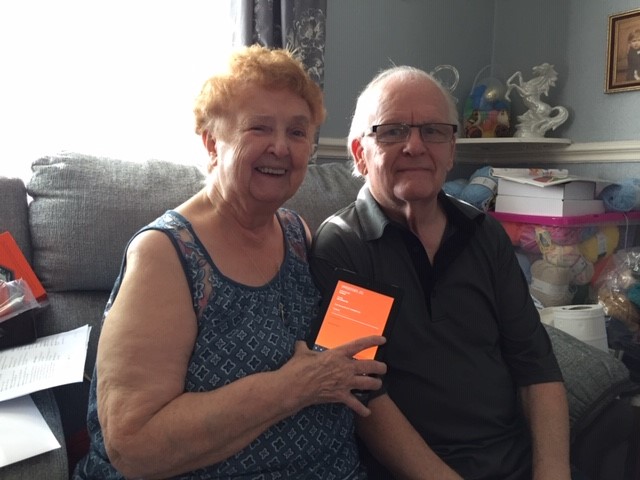 Our lucky resident Doris Armstrong has won this July's Customer Engagement Community prize draw. The monthly prize draw was first introduced three months ago and it is proving to be very popular with our residents.
Doris is 80 years young and she works in a local primary school two days a week. Doris was absolutely thrilled to receive the Amazon Fire 7 tablet as part of this month's draw.
Doris said: "I'm delighted! The tablet will come in really handy for my crafting…. and of course using the My Onward portal for checking my rent."
Doris is always busy creating her crafts so she gets involved with the Customer Engagement Community online (through the website and My Onward) and via the telephone.
Being a member of our Customer Engagement Community gives customers the opportunity to have their say and help shape our services. Our friendly team are passionate about giving our customers the opportunity to share their views in the best way that suits them.
There are many activities that our members can get involved in, from being part of our Regional Scrutiny Board to engaging online.
So get involved now and join our Customer Engagement Community today. You could be our next lucky winner!