Let's talk loneliness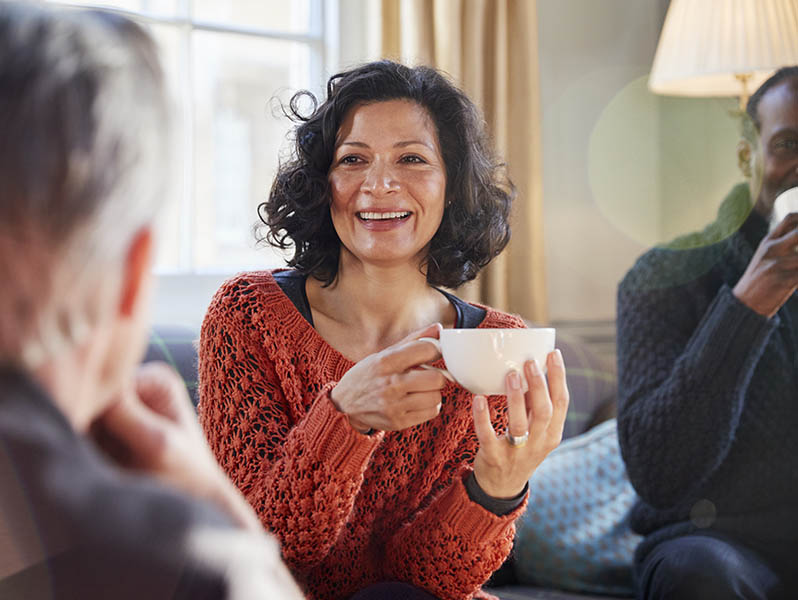 Despite living in an age of 'social' media, more than 9 million Brits say they are often or always lonely – but the good news is, we can all play a part in making things better.
How often do you feel lonely? If the answer is 'regularly', you're not alone. In fact, you have about nine million future friends around the country that feel the exact same way.
The stigma of feeling solo
Loneliness has always had a bit of a stigma. If you're lonely it's easy to feel like you're the only one who feels this way – alone in your loneliness, if you like – and that you can't connect with others like you felt you should.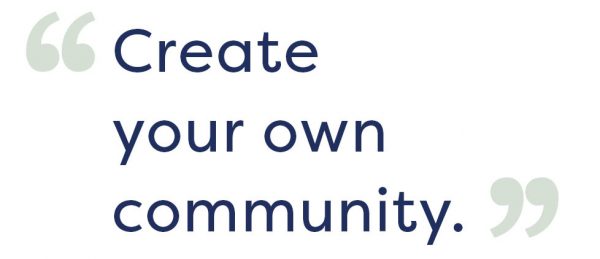 The thing is, loneliness is just an emotion like any other, and one that most of us will feel at some point in our lives.
For example, there was a period in my life where the cast of Dawson's Creek were pretty much my closest friends. But it's not the case anymore and, although I'll never forget Dawson, Joey, Pacey and the gang, I now have a good network in real life too.
This week is Loneliness Awareness Week, and the theme is #LetsTalkLoneliness so, before you float off down the creek by yourself, we may as well give it a try.
Share the load
Loneliness is a sneaky emotion, because by its nature it makes you feel like you're the only one feeling this way – and that there's something wrong with you because you do.
All the signs point to the total opposite though. The problem's so common now that we even have a Minister for Loneliness, Mims Davies. She sees loneliness as one of the biggest health challenges our country faces.
"It can affect anyone at any time and its impact is in line with smoking or obesity," she said. "But we can only begin to help one another if we feel able to understand, recognise and talk about it.
"'Let's Talk Loneliness' will encourage us all to engage with this issue, speak up without stigma, spot the signs of loneliness and help build more meaningful connections so people feel less isolated."
Recent research by YouGov has shown that not wanting to burden others is the main barrier to people talking about their feelings of loneliness.
It also found that city-dwellers tend to feel lonelier than the rest of the country, and that 25% of adults have reported feeling lonely on weekends.
Despite – or perhaps because of – having more social media than you can shake a stick at, young people aged 18-24 are most likely to say they have felt lonely (75%). In contrast, 63% of people aged 55 and over said they never feel lonely.
We could look at all of this as a sad thing but, like our pal Mim says, it's also clear that people are more comfortable talking about it now so things have the opportunity to change.
Let's talk loneliness
This year's theme is all about reducing the stigma associated with being lonely, so if you are feeling lonely, don't be afraid to face up to it and then you can crack on with doing something about it – if you want to. Some people are perfectly happy being alone, which just goes to show loneliness isn't just about whether people are around you or not.
To help you figure out how being alone affects you, keep an eye on your mood and what level of contact you need. Some people get energy from being around others, some need a little bit of contact each day, or absolutely zero. Some people prefer animals, plants or books – it doesn't matter, you just do you.
What's clear is that it's not about the quantity of contact, it's about the quality, so now could be a great time to reconnect with an old friend, or make a new one. Easier said than done as an adult, but picking up a new hobby can be a good way of doing this.
Volunteering is a great way of making connections too – both with other volunteers and the people you might be helping – and feeling like you're doing something good at the same time. Whatever works for you, it's totally in your power to change how you feel.
Opportunities with Onward
Community is a big thing when it comes to loneliness, and it's true that in many places that sense of community isn't as strong anymore. Well, why not bring yours back, or create your own.
For example, there are lots of opportunities for our customers to get involved with Onward projects and help their community. Your views are really important to us, and the more we know the more we can focus on what matters to you, so join our Customer Engagement Community and make a difference while making connections. You can find out more on the Get Involved section of our website.
It's your chance to help shape the future of Onward, influence the priorities in your neighbourhood and get stuck in with some training opportunities to learn new skills.
In the near future we're also planning on launching a new Befriending Scheme Project, and we're currently looking for anyone over 55 who'd like to volunteer, so please get in touch with Onward Older Person Specialist Eddie Weston for more information.
To find out more about activities you can get involved in near you just get in touch – after all, it's good to talk