It's Time to Talk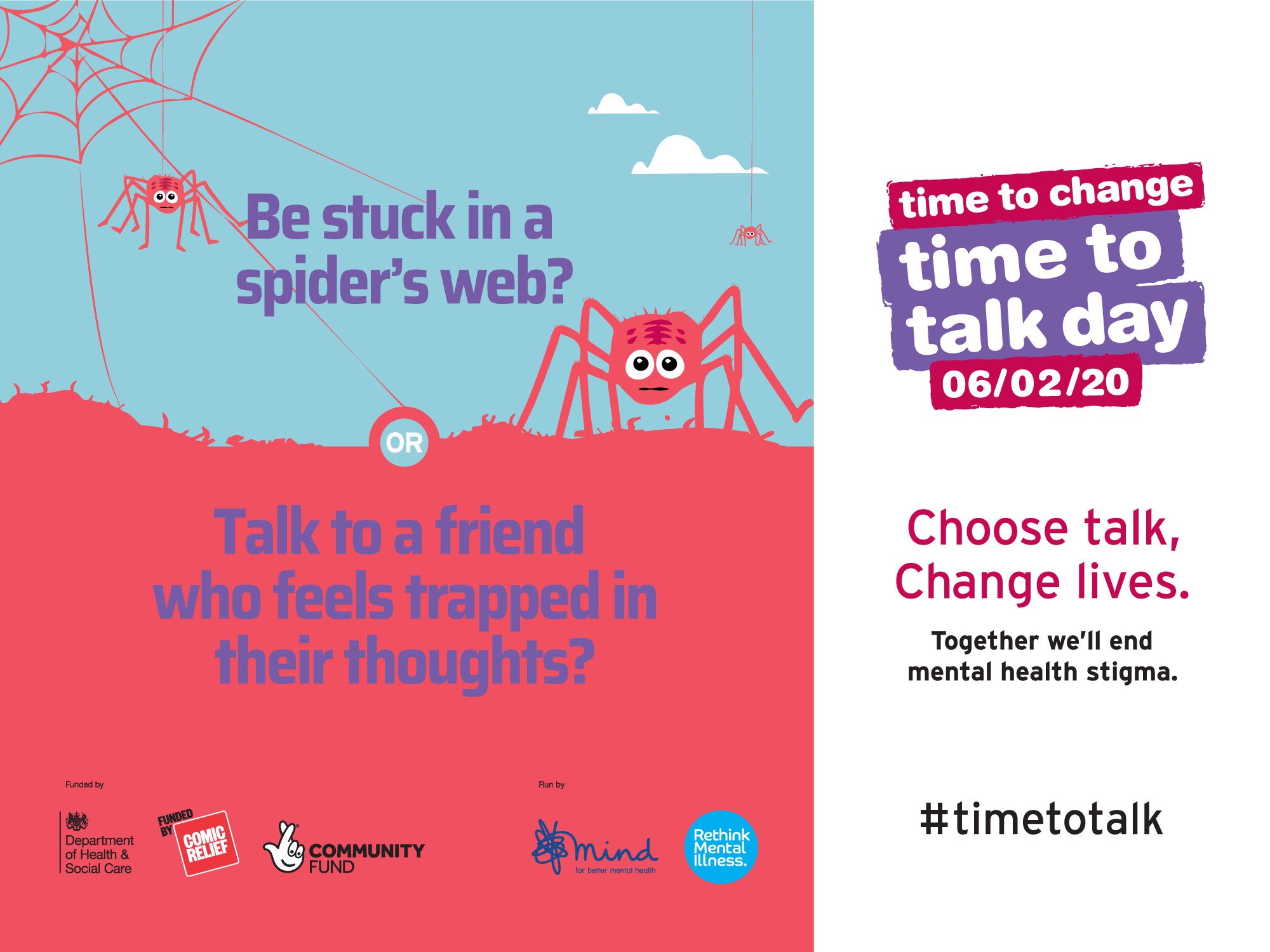 Dealing with mental health issues is hard enough but feeling like you can't talk to anyone about them can make it so much worse, which is why today it's time to talk.
Time to change the conversation
It's no secret that mental health is a massive issue for many of us – but what is still often kept secret is who's actually struggling with it right now. Mental health problems affect one in four of us, but too many people are made to feel isolated, ashamed and worthless because of them.
Time to Change is an organisation tackling the stigma around mental health problems, in order to also change the way we think and act. They've reached literally millions of people, but are still finding that lots of people still don't consider mental health relevant to them or believe it affects people they know.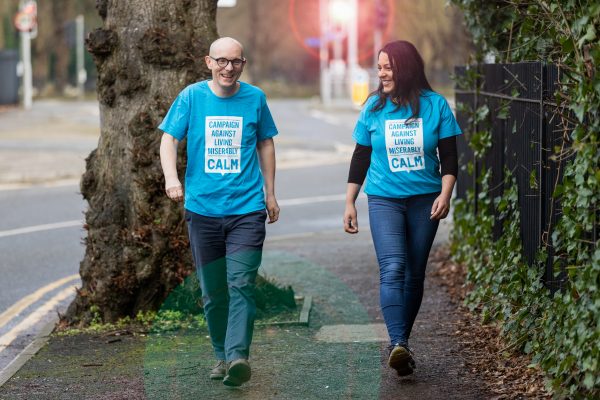 It's surprising in this day and age, but the majority of people with mental health issues also say they've faced negativity from others, even the people they're close to like family, friends, co-workers and neighbours. This might then stop them from seeking help, which can delay treatment and ultimately prevent them from getting better, let alone making them feel even worse day to day.
Even if you're already very open and supportive of mental health issues then great job, but your work isn't done yet – keep talking about it, so you can continue to learn through these conversations, or just help make it less taboo to talk about for others.
With all of that in mind though, the million dollar question now is how do we actually start talking about mental health?
Tips to start talking
Time to Change has created Time to Talk Day, which this year falls today, to get everyone talking about mental health. They hope that doing this will ultimately change lives and break stigma.
They acknowledge that talking about mental health can feel awkward – just like with any other medical issue – but are adamant it doesn't have to be this way.
They're encouraging people to get talking using the game 'Would you rather?' to get the conversation flowing. Here's a couple of examples:
Would you rather…have the ability to fly or the ability to make yourself invisible?
Would you rather…have the power to go 5 minutes into the future or 5 minutes into the past?
Give them a go with friends, family and co-workers to get the conversation started and you can start to include questions about mental health – or just use them as a way to break the ice. You can also try the Time to Talk Day 'Wordsearch' to test your mental health knowledge.
We're proud to support CALM (Campaign Against Living Miserably) as our charity partner, and a big part of their work is raising awareness of suicide and how to prevent it – particularly in men. A massive part of this is starting to talk about the issue, which is particularly hard or misunderstood. Read more about how to start talking about suicide here.
How to get help
A first port of call if you're struggling should always be your GP as they can offer resources, support you or refer you to get specialist help. If you're facing discrimination or abuse then it's worth reporting it to someone in a position of authority too, whether that's your GP, your HR department, your housing association or the police.
If you want to access help and aren't ready to go to your GP yet, or they're not giving you the support you need, here are CALM's details – they can also help you support someone you care about. You can call them on 0800 58 58 58 or use the webchat if you feel more comfortable typing (talking online still counts!). They're open 5pm-midnight 365 days a year.
If you're an Onward customer struggling with their mental health then get in touch and we can look at ways to support you – such as our health and wellbeing team or financial inclusion team if it's impacting your ability to pay your rent.
Remember – you're not alone, and if we all start talking about this issue then things really can change.
Get in touch to find out how we can support you