How to start talking about suicide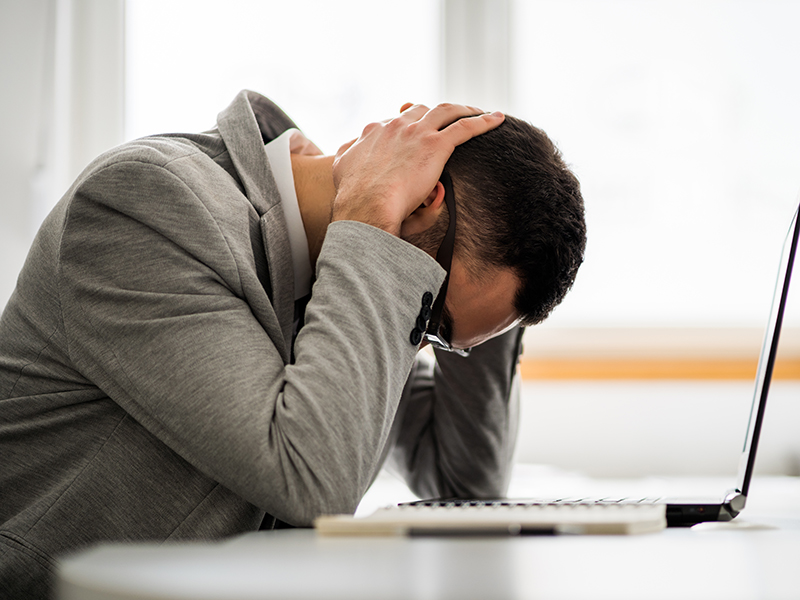 Today is World Mental Health Day and the theme for this year is suicide prevention – it's not easy to talk about, so here are some suggestions for how you can help yourself and others.
Have you ever tried to ask someone if they're suicidal, or tell someone that you are?
I can tell you from experience, it's a really hard conversation to have. I've chatted about some weird topics in my time, but when it came to asking someone I cared about if they were suicidal I just started mumbling 'are you…you know…feeling like you might…you know?'.
I don't know why it's so hard – maybe because we're worried we'll give them the idea to do it, which is weird because it's not like they'd suddenly go 'oh yeah, I'm really depressed but I'd never thought of that before!', or because it's so upsetting it's hard to even put into words.
Or it could be because you have absolutely no idea what you're going to do if they say yes. It's a lot of pressure – and if you're the one who's being asked if you're suicidal, it can feel scary to finally talk about. The good news is that there's lots you CAN do to help others and yourself, and it often starts with asking the question.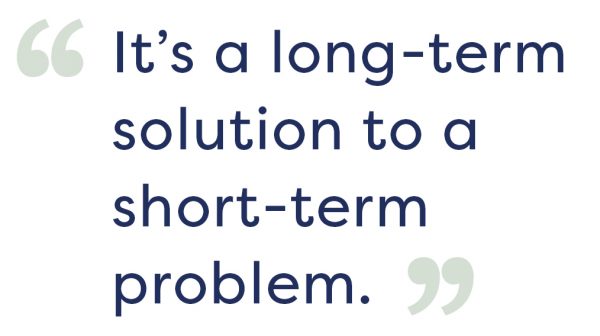 Key facts and figures to get you started
Suicides are preventable
One person dies by suicide every 40 seconds
A previous suicide attempt is an important risk factor for suicide
Suicide is the second leading cause of death among 15-29 year olds
Suicide affects all age groups in all countries
How to start the conversation today
If you're struggling, take 40 seconds to kick-start a conversation with someone you trust about how you are feeling
If you know someone who has lost a loved one to suicide, take 40 seconds to start a conversation and ask them how they are doing
If you are a manager, take 40 seconds to start a conversation with your team on suicide awareness and prevention
If you want to send a message to our leaders record a 40 second audio clip saying what action you want them to take and then share it on social media using the hashtags #40seconds and #worldmentalhealthday
How to check in with someone
According to the website stopsuicidepledge.org, there's no evidence that talking about suicide can be harmful – if anything, lots of people find it a relief to be asked directly.
They give lots of good advice if you need support – for example, warning signs someone might be suicidal, like talking about wanting to die, giving away possessions or even suddenly appearing to come out of a period of depression.
When it comes to asking someone if they're suicidal, they just suggest being honest and direct – saying you're worried about them and letting them know it's OK to talk, rather than dancing around it with phrases like 'You're not thinking of doing anything silly?' or 'are you planning on ending it all?'.
If they say yes, try not to panic – you got this. Just be supportive and non-judgemental and – weirdly – try to avoid listing the things they have to live for or changing the subject. If you can, try and find out whether they actually have a suicide plan in place as this is a sign they need urgent help. If you think they're at crisis point it's important not to leave them on their own – call 999, take them to A&E or go with them to their GP.
Make sure you don't put yourself at risk though, and look after yourself – it can be really distressing to hear someone is thinking about suicide, so make sure you talk to someone or get some support too.
How to get help for yourself
If you're struggling and considering suicide, it can seem like the only option – but the truth is, you have lots of options for getting help, and a good first step is always your GP.
Mind, Samaritans and other mental health charities are also a great way to seek help and can offer a listening ear or advice.
We're proud to support CALM (Campaign Against Living Miserably) as our charity partner, as they continue to raise awareness of suicide and how to prevent it – particularly in men. They specialise in suicide awareness and have a webchat option if you feel like it might be easier to type out how you're feeling than talk.
It's easy to feel hopeless but one of the most interesting things I've learnt from our partnership is that suicide is often a long-term solution to a short term problem. That's why they also offer practical advice on solving any issues that are making you feel this way, like money or relationship problems.
If you're an Onward customer struggling with their mental health then get in touch and we can look at ways to support you – such as our health and wellbeing team or financial inclusion team if it's impacting your ability to pay your rent.
Remember – you're not alone, and there is help out there.
Get in touch to find out how we can support you