Introducing.. the Lancashire Regional Scrutiny Board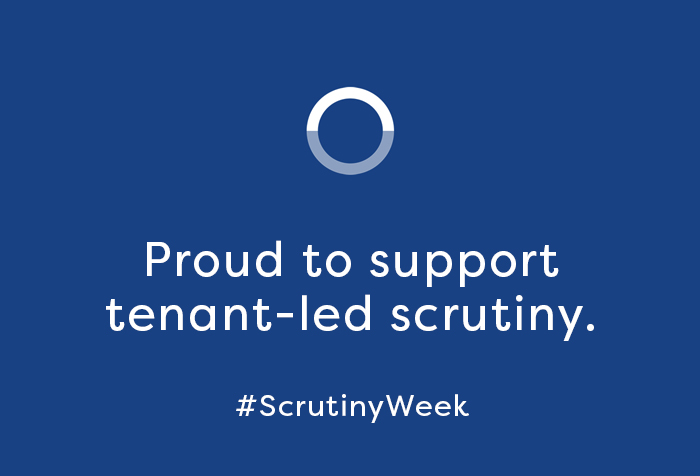 Onward is proud to be taking part in National #ScrutinyWeek 2020, between Monday 27th July and Friday 31st July.
#ScrutinyWeek offers us a chance to celebrate the impact of our scrutiny work and share stories, information, and updates from our Regional Scrutiny Boards (RSBs).
Onward has three RSBs which comprise a diverse range of tenants from all of our three regions, namely: Lancashire; Merseyside; and Greater Manchester & Cheshire. They meet with Onward colleagues every three months to review how our services are performing and identify where improvements can be made.
In the second of a series of blogs throughout the week, Customer Engagement Specialist Leanne tells us how the Lancashire RSB has adapted to working in strange times, and we meet one of its key members, Ira. We also take a look at how their recent work has made an impact on the organisation.
---

Adapting to remote working during coronavirus
The Lancashire RSB involves a great team of people who enjoy getting together around a table to share ideas and bounce around discussion, which I absolutely love. However, when coronavirus hit we realised that face-to-face meetings would be put on hold. At first, this was disappointing for some members because they really enjoy the social aspect of the RSB and they love to regularly catch up with each other.
Despite the challenges, we were determined to continue the great work of the RSB and enable our members to socially interact.
I have worked to make sure each member can get involved in scrutiny remotely and share their thoughts via individual phone calls, emails and Microsoft Teams meetings. I pull all of their comments together and distribute it to the entire board over regular group phone calls. For the members that aren't very digitally engaged, I send out letters and information in the post.
To conduct our meetings in this way is great because it's flexible and fits with everyone's lifestyles. It also means we can check in on everyone, make sure they're coping well during coronavirus and provide some company.
The group are looking forward to meeting again face-to-face and supporting Onward in "building back better".
Leanne, Customer Engagement Specialist

---

Meet a member..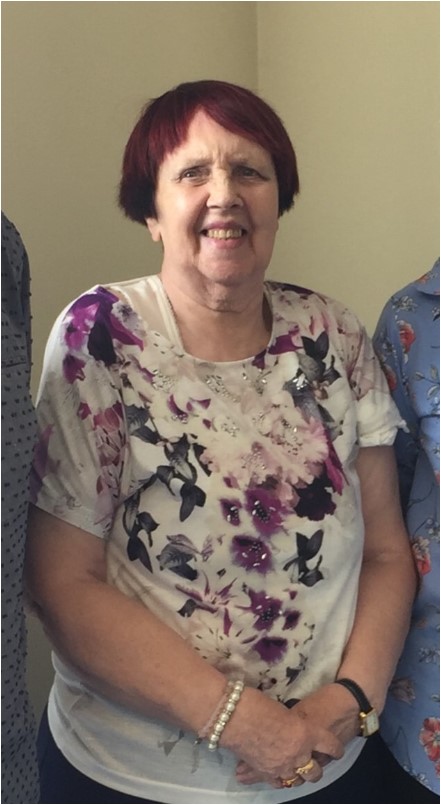 Ira Wilkinson, Clitheroe
Ira has been a member of the Lancashire RSB for around 3 years and had previously been a board member at Ribble Valley Homes.
Here's what she said when we asked her about scrutiny.
Why did you want to get involved in scrutiny?
I was interested in staying involved in scrutiny after I came off the board at Ribble Valley Homes.
What difference do you think scrutiny makes at Onward?
We give our recommendations, gather together as a group and share with Onward for improvement. Things don't happen overnight, but the information is fed in to work together to improve.
What do you enjoy about being involved in the Lancashire RSB?
The company and the people in the group. The information shared is interesting, and the staff give their time to come and meet with us to update us and work together for better services at Onward.
How would you encourage other customers to get involved in scrutiny?
Come along and see what you think. Give your opinions and ideas. There's no point in moaning – you need to talk to sort out issues.

---

What has the Lancashire RSB been up to?
Between October 2019 and April 2020, the Lancashire RSB investigated how Onward could improve the process of requesting adaptations and the information available to customers.
The board made several recommendations which the organisation will adopt moving forward. They included:
Make the process of applying for adaptations clearer on the Onward website
Provide links to relevant local authority Disabled Facilities Grants information
Channel enquiries about adaptations directly to relevant departments, rather than via the Customer Contact Centre
For more information on the RSBs recommendations, take a look at our scrutiny update available here.
If you would like to be considered for a role on one of our RSBs please contact the Customer Engagement team at customerengagement@onward.co.uk.
Alternatively, become a member of the Customer Engagement Community. As a member, you will be invited to give feedback and help shape the future of Onward. You will also be able to influence the priorities in your neighbourhood and access a range of training opportunities to help you develop new skills. And if that wasn't enough, all members are entered into a monthly prize draw.