Merseyside
Homes at the Heart: Homelessness support at Alt Bank House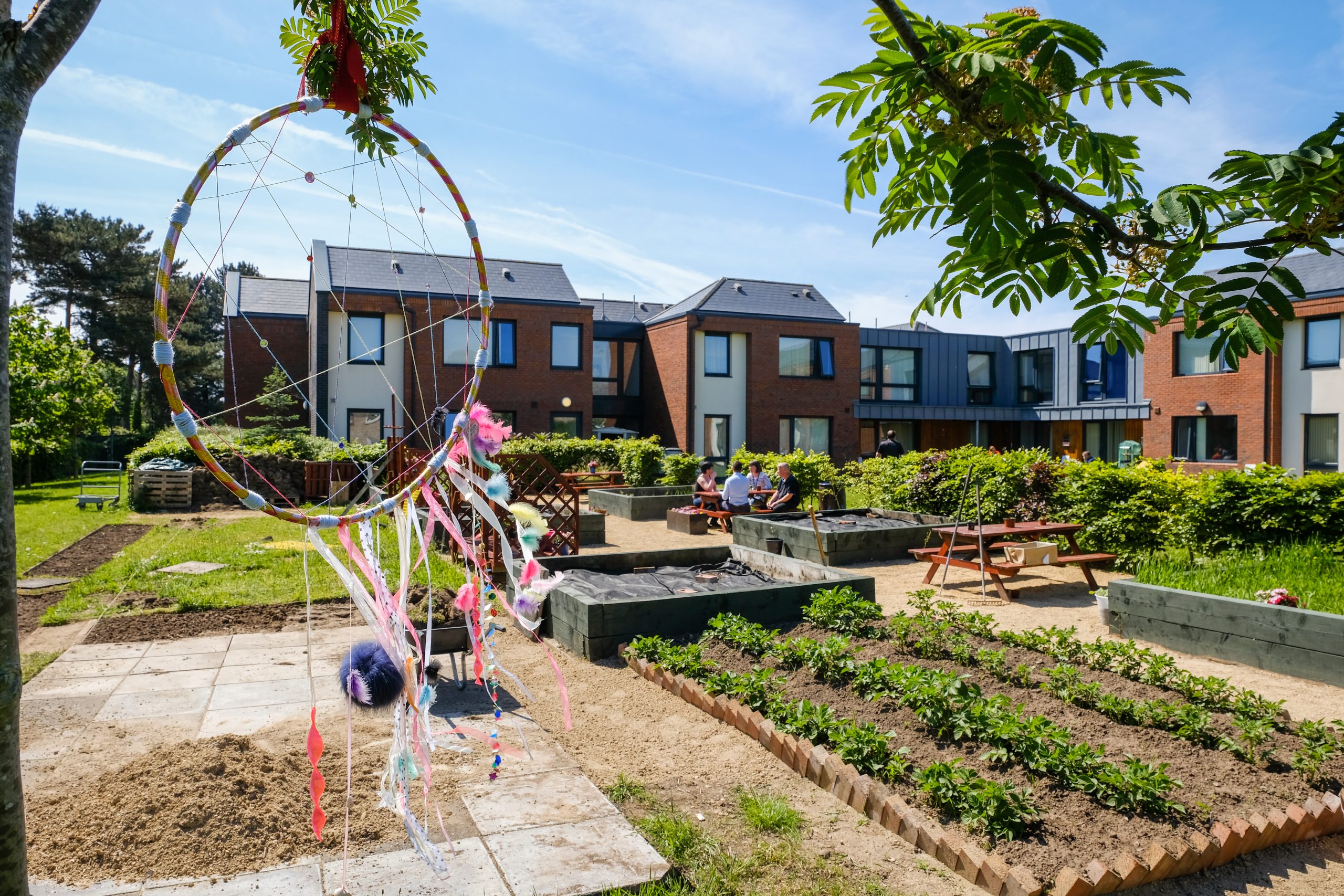 At Onward we're firm believers that homes are central to a happy, healthy community. That's why we're supporting the National Housing Federation's Homes at the Heart campaign, calling for a once-in-a-generation investment into social housing.
This week's theme is about putting homes at the heart of settled futures, which looks at the role social housing plays in helping people going through homelessness and in temporary accommodation.
When coronavirus hit, there was a cross-sector effort which virtually ended rough sleeping overnight and we were shown what can happen with enough determination and funding.
The crisis has put more people at risk of homelessness, such as young people, those fleeing domestic abuse, or people losing their jobs.
At Onward we have Alt Bank House, a 42-bed dedicated homelessness hostel in Knowsley, which provides safe, secure and temporary accommodation for single men and women in the form of self-contained flats.
At Alt Bank House we offer services to help people who are homeless, or at risk of becoming homeless, in Merseyside. Through this we aim to help people move on to a home of their own, using the hostel as a place to build up their confidence before moving on to live independently.
In the last 12 months we have supported 123 people, with another 90 using our Sit Up service – an additional service we have for someone who would be rough sleeping providing a room they can use overnight, with a place to eat, shower and do laundry to prevent them sleeping on the streets.
What our residents say
We spoke to a couple of our residents about their journeys.
One gentleman said: "I got to the stage living on the streets where I just didn't feel like I warranted or deserved anything, then when they took me into the flat I thought 'you're going to give me all this?'. When I moved here I couldn't see any way out, and it was only through coming here and getting help from the care staff that I now feel ready and confident to go back into society."
Another added: "The staff are there to help, and I get a lot of enjoyment out of the garden. I've met new friends and I'll keep in touch with everyone."
Watch the video
Sue, one of the support workers at Alt Bank House, shares a bit about life at the hostel in the video below, including some key information from during lockdown.
This video was taken back in June, so the numbers will have changed since then, but you can get a flavour of life at the hostel:
What to do if you need support
As well as a place to stay, staff at Alt Bank House offer support services to help residents move on to permanent homes and a more independent life.
For example, they can enjoy things like learning about gardening in the allotment, which they've found is great for their mental health and learning new skills. There's also a library on site.
To find out more about Alt Bank House, please contact our team. To register as homeless or find out more about homelessness services in Knowsley, Knowsley Housing Options can help.
We'll be sharing more about our homelessness work over the coming week so keep an eye out for more on our website and social media channels!
Get in touch on 0300 555 0600 or take a look at our website to find out more about how to access support