Hate crime awareness week: reporting hate crime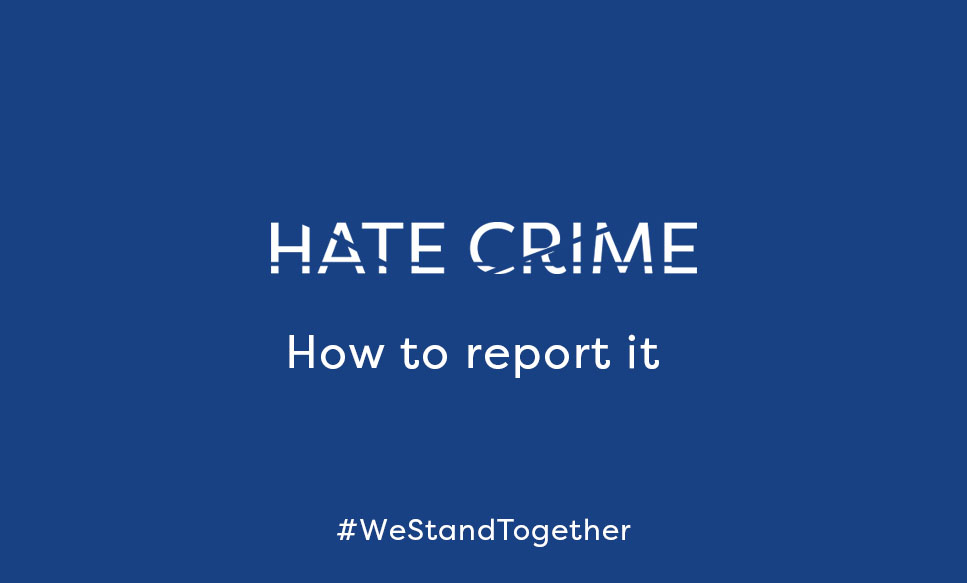 As part of Hate Crime Awareness Week (10 – 17 October), we've been supporting the national campaign to raise awareness of hate crime by hosting virtual events, sharing a customer's story and telling you about how raising awareness is more important than ever. 
In today's blog, our Safer Neighbourhood Specialist Joe tells us about the different ways you can report hate crime, whether it is an incident you've witnessed or are experiencing yourself. 
How to report at hate crime
First and foremost, you do not have to be a victim to report a hate crime. You can report on behalf of a victim or also whether you have witnessed a hate crime incident.
There's several different ways you can report a hate crime depending on the method you feel most comfortable with:
Report it directly to the police
• In an emergency report via 999.
• You can also report emergencies via SMS text messages; however you can only do so if you are registered with emergencySMS.
If it is not an emergency you can report it to the police by dialling 101.
Report it online
Most police forces have a website which makes it easy for victims, witnesses or those reporting on behalf of a victim to make an online report. See the links below for our different regions.
• Merseyside Police
• Greater Manchester Police
• Lancashire Constabulary
• Cheshire Constabulary
Reporting hate crime through an agency
If you do not wish to report hate crime to the police, you can also report it through the following agencies
Third party reporting and support agencies include:
If you would like further supporting on reporting hate crime, please get in touch with our team.