Greater Manchester and Cheshire spring update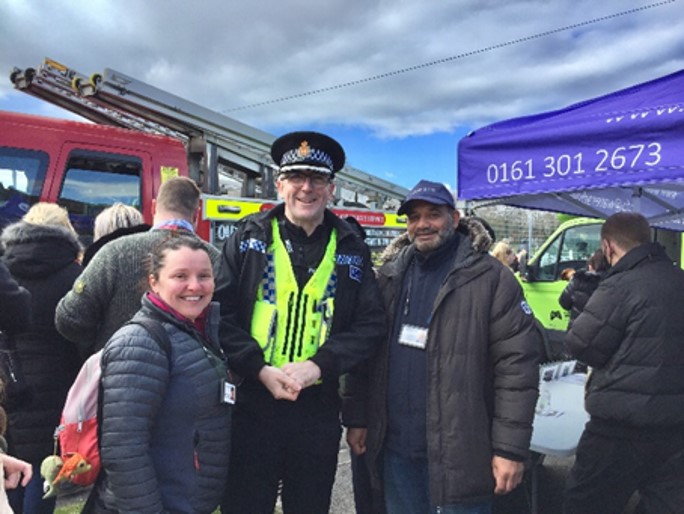 Delivering our neighbourhood plans in the region
In 2020 we launched local plans for each of our neighbourhoods across the North West. These plans were developed working with customers and set out our priorities for your neighbourhood.
In this blog, you can read about the latest progress made in Greater Manchester & Cheshire and look forward to what's next. You can also download your local neighbourhood plan for an overview.
Investing in our communities
It's been a busy few months across Greater Manchester and Cheshire, with a range of social investment projects taking place across the region.
The Salford Orchard Project at Rock Street continues, where we are working in partnership with Sow in the City and local volunteers to convert the previously unused and neglected Rock Street greenspace into a place the community can use and enjoy.
We've also been working with Foundation 92, a charity focused on supporting communities to improve their lives through sport and education, to deliver a youth outreach project in Salford.
Over 200 residents attended a community fun day at Limeside Park, organised by Oldham Council and Positive Steps, in partnership with Thriving Hollinwood, police and fire emergency services, Onward and Regenda. It was a great community event, with families and young children taking part in a range of activities throughout the day.
We've continued to work with Fox Amateur Boxing Club, along with Football at AVRO, to engage with young people in Oldham and encourage them to get fit and stay safe.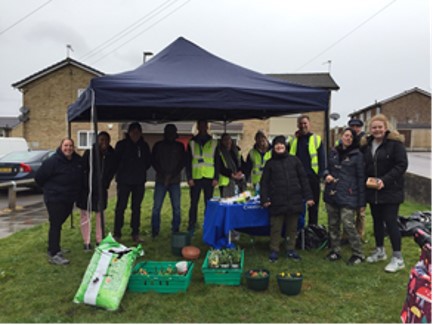 Over in Hattersley, an estate open evening was held recently, attended by customers and Onward colleagues. A healthy eating project has been set up locally, working in partnership with Stockport County Football Club. Our Onward volunteering programme also continues, with colleagues taking part in a clean up afternoon in Hattersley earlier this year.
The new 'Working Wardrobe' scheme is now up and running, providing support for unemployed residents to access clothes and accessories for job interviews.
Neighbourhood news
As the days get longer and the weather gets warmer, there has been significant progress on work across our Greater Manchester and Cheshire East neighbourhoods, with estate and scheme improvements completed in recent months.
A new series of monthly walkabouts has started, with colleagues from Neighbourhoods, Social Investment and Customer Engagement talking to customers on The Avenues in Oldham about local issues and what they'd like to see in the neighbourhood.  A community consultation was also recently held at Poppy Road, looking at how to tackle parking issues in this area.
Fly tipping remains an issue in a number of neighbourhoods across Greater Manchester. In Oldham we have continued our monthly walkabouts and are looking to introduce skip days to tackle hotspots. Neighbourhood colleagues also delivered fly tipping leaflets in Harper Court and spoke to residents about ways to reduce the amount of waste at the scheme.
Alterations have been made to the bin store at Ladybridge Apartments which will improve waste management and keep the area tidier. Coldhurst Hall has also seen a number of improvements in recent months, including new bin store doors and replacement tarmac.
New tarmacked paths have been completed at Kensington Court and over at Hilton Lodge the car park has been resurfaced with new line markings added. The car park at Oakleigh Court has also been resurfaced, along with new bin store containers and new communal sensor lighting to help keep customers safe.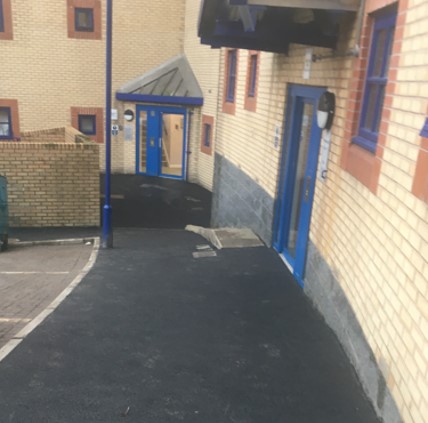 The doors and intercoms at 11 schemes in Greater Manchester South have been upgraded, and the internal and external lighting upgrade at Pexhill Court is now complete, helping to keep residents safe. This is also a priority over at Foxbank Court where gate access is now more secure following upgrade works.
The communal grassed areas on the Rivers estate have been spruced up with new flower beds. The rear garden area at Edwards Court is now more accessible, with the garden path re-bedded and benches cleaned and painted. A new communal bench has been installed at Eversley Court, along with garden planting ready for the warmer weather.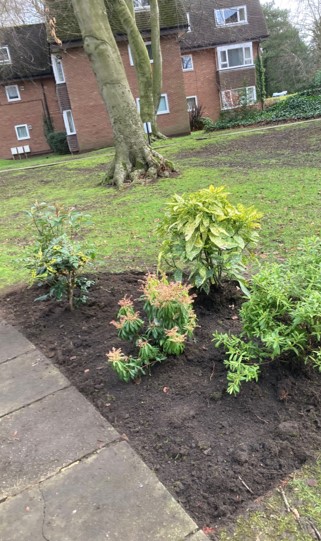 Community safety update
Our Safer Neighbourhoods team works closely with colleagues across Greater Manchester and Cheshire East to ensure that our customers feel safe in their homes and communities.
Over the last few months our team has focused on antisocial behaviour hotspots across Greater Manchester and Cheshire East, which remains a key concern for residents.
We have continued to work with the police, Bolton Council and partners to address ASB, youths causing nuisance and environmental issues across Bolton North and South.
Over in Salford East the team has increased security on communal doors at a scheme to help tackle reports of drug activity and youth nuisance. We've also worked with the police on similar issues in Rivers, along with frequent fly tipping and damage, where CCTV has been funded to help identify the perpetrators and provide additional security for residents.
In Hattersley our team supported the recent estate opening evening, which was a great success, and they continue to work with local police and partners to tackle crime and ASB in the area.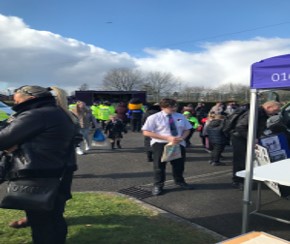 In Oldham we are working closely with colleagues, including attending partnership meetings and events on The Avenues and in Madhloo. We've also worked with police to address complaints of youth nuisance at Coldhurst Hall. This work is ongoing as we continue to address residents' concerns.
Unfortunately there have been several reports of criminal activity in recent months. Our Safer Neighbourhood Team continues to work closely with the police to ensure these cases are reported and to take enforcement action, as well as increase our visibility for customers.
Partnership working remains a key priority for us to help keep our neighbourhoods safe, including working with police, local councillors and community groups.
Getting involved in your community
Our Customer Engagement team has been busy across Greater Manchester and Cheshire over the last few months, working with customers on a variety of issues.
There has been a significant increase in customers joining the Customer Engagement Community in recent months, with more than half of new members coming from Greater Manchester. If you aren't already a member, find out more here.
Over the last few months the Customer Engagement team has supported the launch of monthly neighbourhood walkabouts starting with The Avenues in Oldham South. The first walkabout was a great opportunity for customers to talk to Onward colleagues about issues in their neighbourhood and many made use of the 'talk to us' cards in their windows.  The team is also supporting customers in Steven Court to set up a residents' group to help address local issues.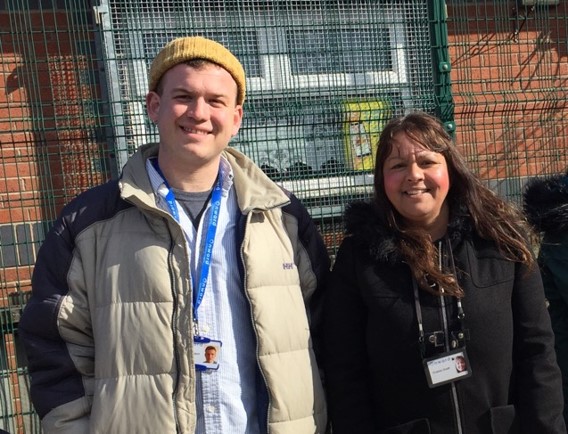 Across Onward the team has led engagement with the Repairs Working Together Group, Complaints Forum and Home Ownership Forum, along with recruiting three more customers as new members of the Onward Scrutiny Board.
The Tenancy Fraud Policy Review saw 30 customers complete the review, with further opportunities for customers to get involved in our policy reviews, so watch this space.
The Customer Engagement Team is always on the lookout for more members in Greater Manchester and Cheshire to ensure a strong voice for customers across all neighbourhoods. If you're not already part of the CEC, why not join?
If you see our Customer Engagement team out and about, stop and say hello and have a chat about what's happening in your neighbourhood.
New homes across Greater Manchester and Cheshire
The new Oaklands scheme in Manchester is now open, along with new affordable rent homes in Bury and Congleton, and homes for shared ownership in Littleborough.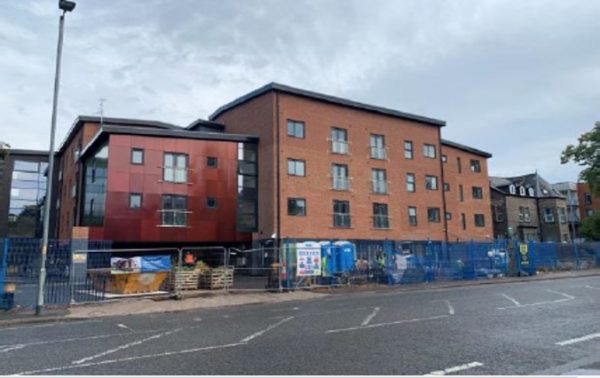 Additional new homes for shared ownership and affordable rent in Congleton and Littleborough will also be available over the next 12 months.
Work continues over in Hattersley, with new homes for affordable rent, shared ownership and extra care underway as we continue to invest in the area.
What's next?
Over the coming months we'll be agreeing projects for neighbourhoods and delivering key services across Greater Manchester and Cheshire.
Some of the issues we'll be focusing on include:
Targeting hot spot areas to tackle ASB, drug activity and other safety issues
Working with police, local councils and other partners to improve neighbourhood safety
Engaging with customers on monthly neighbourhood walkabouts
Complete remaining environmental improvement projects
Resolving lighting issues at schemes, improving bin stores and resurfacing car parks
Continuing youth and community projects across neighbourhoods
Developing our tenancy support service
Continuing the work at Salford Orchard, working on a community allotment in Bolton and rolling out projects in Hattersley
Working with Open Kitchen Manchester to deliver the One Pot Project across our neighbourhoods
Continuing to develop colleague volunteering opportunities across Greater Manchester and Cheshire East
Undertaking a digital access survey to all customers and promoting recruitment to our Digital Customer Forum
Involving customers in policy reviews, including adaptations, hoarding, tenancy fraud and right to buy
Delivering new investment and completing new affordable homes for rent
If you'd like more information about ongoing work in our neighbourhoods, or the services we offer – including financial support and ways to get involved in your community – please get in touch on 0300 555 0600.
You can also download your local neighbourhood plan and see our vision for the future here.