Getting to know our Contact Centre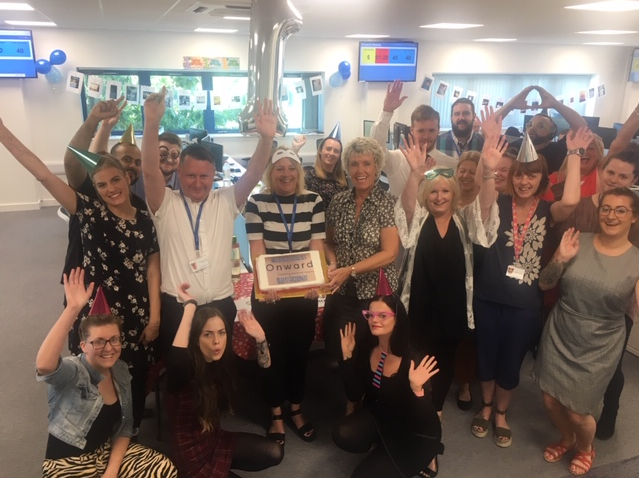 One of our core values is 'Service', so we'll be exploring the theme throughout the coming month – starting with a blog from our Contact Centre Manager Neil, following the centre's first birthday, on the best ways to get in touch.
Last week here at the Contact Centre we celebrated our first birthday in style, with enough cake to cross the Mersey.
It's been quite a year of growth and change as the team has established itself as the go-to single point of contact for all of our customers across the North West.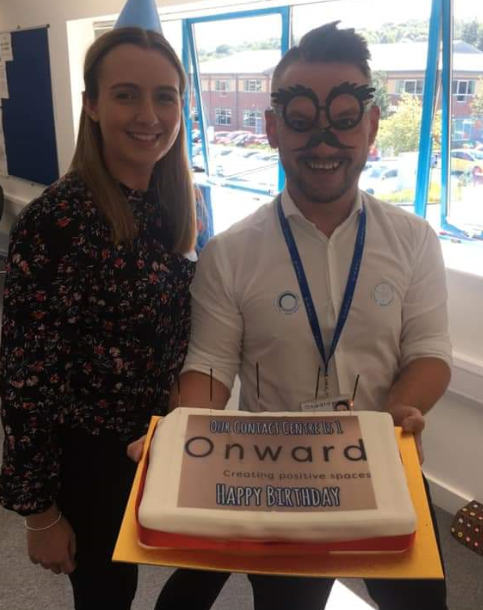 But, did you know that our team of Customer Service Specialists at the Contact Centre, based in our Accrington office, handle all forms of customer contact – that's emails, website enquiries, contact via our customer portal and also via Facebook and Twitter?
So, if you have something that isn't urgent and want to get in touch when it's convenient for you, why not try our customer portal MyOnward?
If you haven't already set up an account, it's pretty easy – this link might help you get started.
Once you're set up, you can log on and check or pay your rent any time of the day or night. You can also drop us a message about a raising a routine repair at your home or you can look at available properties if you're thinking about moving.
If you'd prefer, and again for anything that's not so urgent, you can also drop us an email at CustomerServices@onward.co.uk.
Don't forget, as well as our customer portal, you can also call us at any time – press option 1 and pay your rent via our automated payment line. There's no wait and all you'll need is the long number on your rent card and a card to make your payment with.
As you can see, there are plenty of ways to get in touch and cross a few things off your to do list – and at a time that works for you.
As we head into our second year as single point of contact for all Onward customers, we're not stopping there. We're always looking at different ways you can get in touch and sort out what's important to you, to ultimately provide you with an ever better customer contact service!
Get in touch with the Contact Centre using the form or phone number on our website