Delivering across Merseyside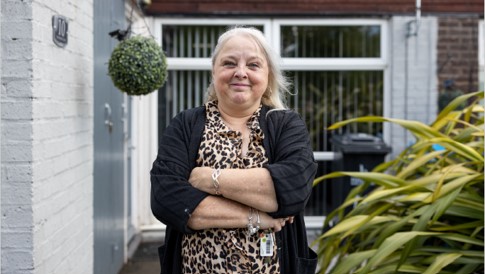 Delivering our neighbourhood plans in the region
In 2020 we launched local plans for each of our neighbourhoods across the North West. These plans were developed working with customers and set out our priorities for your neighbourhood.
In this blog, you can read about the latest progress made in Merseyside and look forward to what's next. You can also download your local neighbourhood plan for an overview.
Community investment
It's been a busy few months in Merseyside with a range of social investment projects taking place across the region.
In August residents in Beechwood volunteered to take part in Britain in Bloom, the UK's longest running gardening competition. Working together they brightened up the neighbourhood and created a fabulous flower display for everyone to enjoy.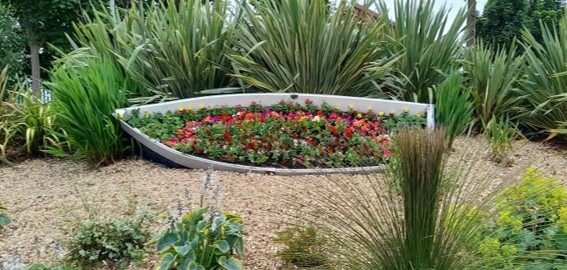 Over in Murdishaw the KOPS 'n' Kids programme ran throughout summer, encouraging young people to get involved in sport and socialise with each other.
D-Street Media helped deliver the 'Peace Out' project to over 900 young people in Princes Park and Speke-Garston. Working with schools, the project tackles issues around gang and knife crime, hate crime, racism and cultural and religious tensions in communities.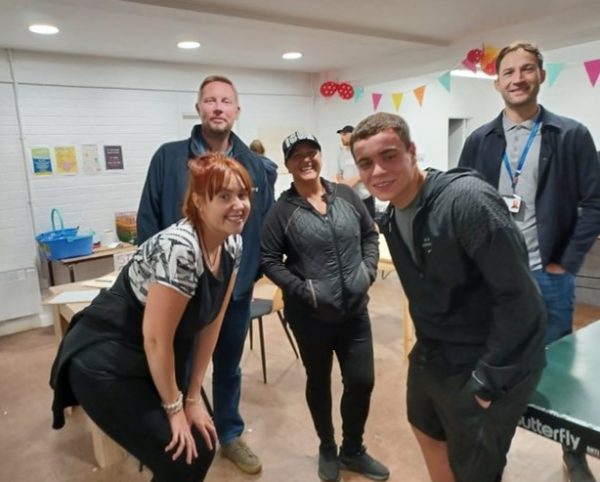 Clean, green and safe neighbourhoods
Visibility and safety in Gorsewood has been significantly improved recently thanks to our Environmental Services Team clearing away the overgrown area near the underpass.
Further environmental improvement works have been completed at Morley Court and Celebration Drive and work has started at Friendship House.
We've also undertaken hedge removal work in Castlefields and Windmill Hill.
Keeping our neighbourhoods safe
Ensuring that our customers feel safe in their homes and communities is a key priority. Our Safer Neighbourhoods team continues to work with Merseyside Police, local councillors, the Liverpool Anti-Social Behaviour Unit and community organisations to tackle anti-social behaviour and keep our neighbourhoods safe.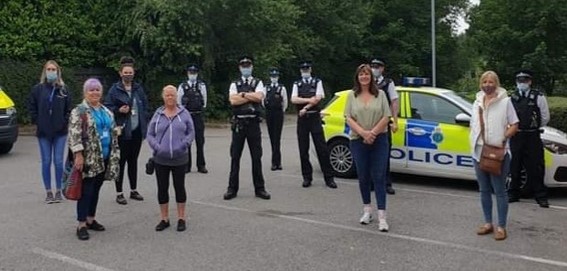 In the last few months we've undertaken joint visits across neighbourhoods including Aigburth, Beechwood and Windmill Hill to talk to residents about safety issues.
In Murdishaw we've worked with police to undertake a knife sweep in green areas.
Over in County we worked alongside other social housing providers, Liverpool City Council and the Fire Service to hold an anti-social behaviour awareness day.
Anti-social behaviour continues to be a key issue for some neighbourhoods we ask residents to report any instances immediately.
Engaging communities
Our Customer Engagement team has continued to work with customers across Merseyside to ensure that you have a say in the work we do in your neighbourhood.
Over the last few months they've undertaken consultations in Murdishaw and Windmill Hill, met residents in Castlefields for a neighbourhood walkabout, engaged with customers on bike shelters in St Domingo and taken part in a skip day in Kirkdale.
They've also organised engagement events for the Merseyside Repairs Working Together Group and Scrutiny Board Neighbourhood Project Complaint Forum.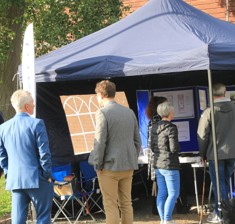 The Customer Engagement team continue to work on projects including grounds maintenance monitoring, customer forums and recruiting new members for the Onward Scrutiny Board. Find out more here.
If you see our Customer Engagement team out and about, stop and say hello and let them know what you think matters in your neighbourhood.
New affordable homes on the horizon
Across Merseyside we have a variety of new affordable rent homes being built including in Liverpool, Runcorn and Wirral.
And there are four new schemes close to completion and handover in Bidston, Kirkby, Kirkdale and New Brighton, providing high quality and affordable homes in these neighbourhoods.
What next?
Over the coming months we'll be agreeing projects for neighbourhoods and delivering key services across Merseyside.
Some of the issues we'll be focusing on include:
Targeted work to deal with anti-social behaviour, youth nuisance and cyber crime
Joint working with Merseyside Police, local councillors and community groups to undertake local projects
Projects in Beechwood, Kirkdale, Murdishaw, Picton, Sefton Park and Wirral
Continuing to support growing and developing community groups
Delivering new investment and completing new affordable homes for rent
Holding more customer engagement and consultation sessions to understand issues and your views
If you'd like more information about ongoing work in our neighbourhoods, or the services we offer – including financial support and ways to get involved in your community – please get in touch on 0300 555 0600.
You can also download your local neighbourhood plan and see our vision for the future here.