Coping with coronavirus: Let's talk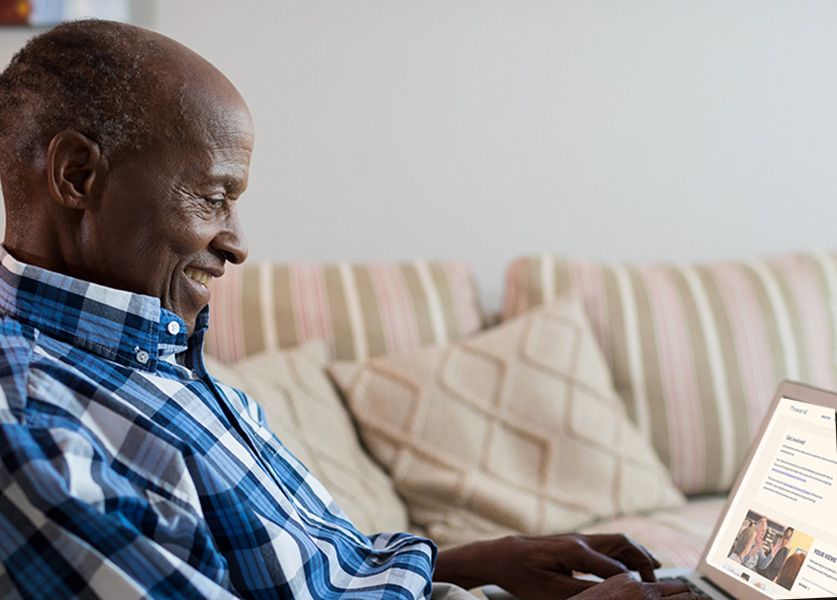 We hope that you and your families are beginning to adjust to living and working under such unusual circumstances. We also hope that you're safe and feel supported by us and the wider community in which you live.
Keeping you informed
Since the beginning of the coronavirus outbreak in the UK, we have strived to keep you well informed about the latest government guidelines and measures we are taking to ensure we protect our customers and colleagues.
In fact, Onward colleagues have made phone calls to over 4,000 customers so far to chat about the impact of coronavirus on their lives and the types of support which we can offer. We're also rolling out automated voice messages and text over the coming weeks to keep customers updated.
The Onward community
Would you like to chat to other Onward customers about how they are coping with the coronavirus crisis? Get involved on our Hot Topics page, where we're hosting a forum for Onward customers about how to deal with loneliness and isolation during these challenging times. Head over and join the conversation!
Survey: Your feedback
We would like to hear your feedback on how we have responded to the coronavirus crisis so far. Your feedback will help us to improve our services and provide you with the best support possible going forward. To do this, please complete this short survey.
And that's not all!
If you would like to provide even more feedback and make a real difference to the services we provide, join the Customer Engagement Community. As a member, you can help shape the future of Onward and influence the priorities in your neighbourhood. In addition, all members are entered into a monthly prize draw!
Our CEC members should expect to be contacted soon about a number of exciting projects we're working on. Watch this space!
Don't forget that we are here to help! If you require support during this difficult time or would like to chat, please get in touch on 0300 555 060 or visit www.onward.co.uk/coronavirus.