Lancashire
Alan's story: Your 1st place to call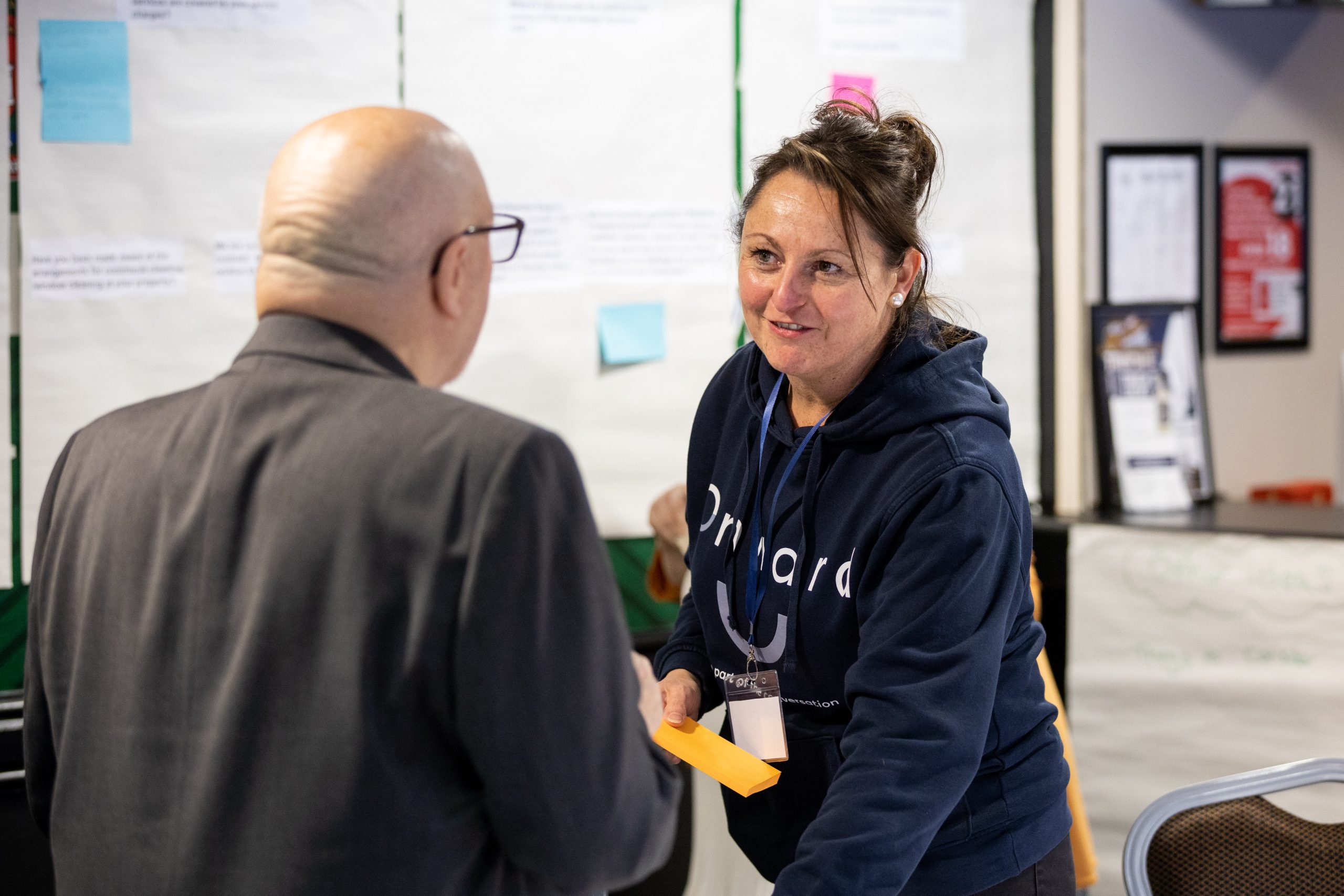 Having support to get back into work can make all the difference as a jobseeker. Our colleagues at 1st Call, Accrington, have an inspirational story about how they helped Alan (below) into work.
Alan first came to 1st Call – Onward's drop-in centre in Accrington's Arndale – in May 2019 after hearing it was a source of support to look for work.
Too 'old' to work
He had left his last job a few months earlier aged 64 due to a shoulder injury resulting from an accident at work. He was unable to return to his old employer and believed he was too 'old' to work.
He was now feeling a lot better and starting to consider his future circumstances, but wasn't sure if he would be employable and in what sector.
Alan was keen to register on MPT (More Positive Together), our European-Funded project to support people to improve their skills and employment/training prospects. He had no idea about alternative employment sectors, job searching in the digital age or how to approach employers as it had been 15 years since he was unemployed. His confidence and self-esteem was low.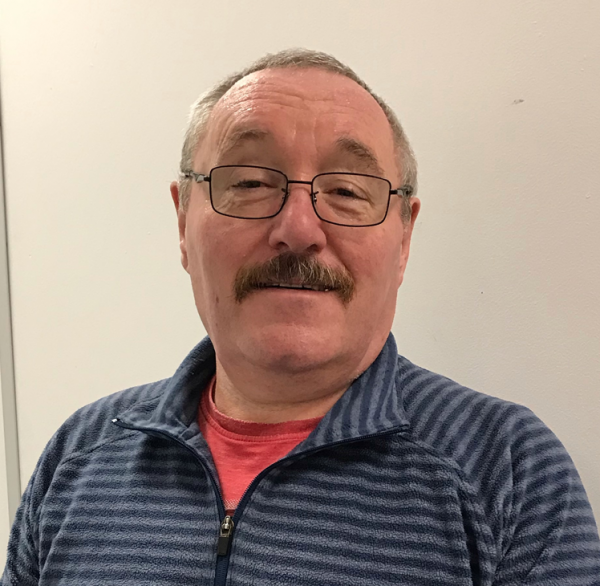 The team got him to agree to attend weekly follow-up appointments after the initial session, and he was extremely grateful for the 1-2-1 support.
Alan cares for his disabled wife and the MPT mentor was able to advise what welfare benefits he was entitled to and how to claim Carers Allowance. Alan was surprised to find he could still work part time and earn without it affecting his benefits.
During the course Alan mentioned he had never used a computer but was interested in the MPT suggestion to enrol on a basic IT course.
Support and skills
The MPT mentor referred him to Act Centre and agreed to meet him at the classes held there. Alan attended weekly basic IT sessions and, although he struggled at first, he persevered and soon found his skills improved. He now looks forward to the sessions each week.
During this time, Alan attended weekly follow up appointments with his MPT mentor, focusing on cleaning vacancies, whilst also applying for Passenger Assistant vacancies with LCC. He was always positive, motivated and undeterred if he received job rejections.
After a while, he was invited to an interview for Casual Passenger Assistant and General Maintenance Operative, which was great news. Although he was successful, he decided against accepting the roles due to his caring duties.
Perseverance paid off though as, in October, he was appointed as a part-time cleaner and says he is thoroughly enjoying the work.
Alan says he would never have managed to secure work without the support of MPT. He is happy in his new job and has boosted his income by claiming Carers Allowance.
He's also become more confident in the use of IT and feels positive about the future.
1st Call
If you're in the Accrington area and could do with some support, our drop-in centre is open Monday to Friday, 9.30am–3.15pm and Wednesday from 10.00am.
We are very flexible and work on a drop-in basis, although we are happy to book appointments for more complex support needs.
We provide a range of services including:
Free internet access and support getting online
Employment support
Help with benefit claims
Financial and budgeting advice
Housing support
Help with homelessness
Volunteering opportunities
Like Alan, customers can get involved in the More Positive Together project which will help over 2,000 Lancashire residents to improve their employment prospects.
Visit us at Unit 20, the Arndale Centre, Cornhill, Accrington, BB5 1EX or call us on 01254 238533.
To find out how we support our customers at Onward get in touch on 0300 555 0600

Thanks to MPT for their support.