Working at Onward – Q&A with Laura Whittle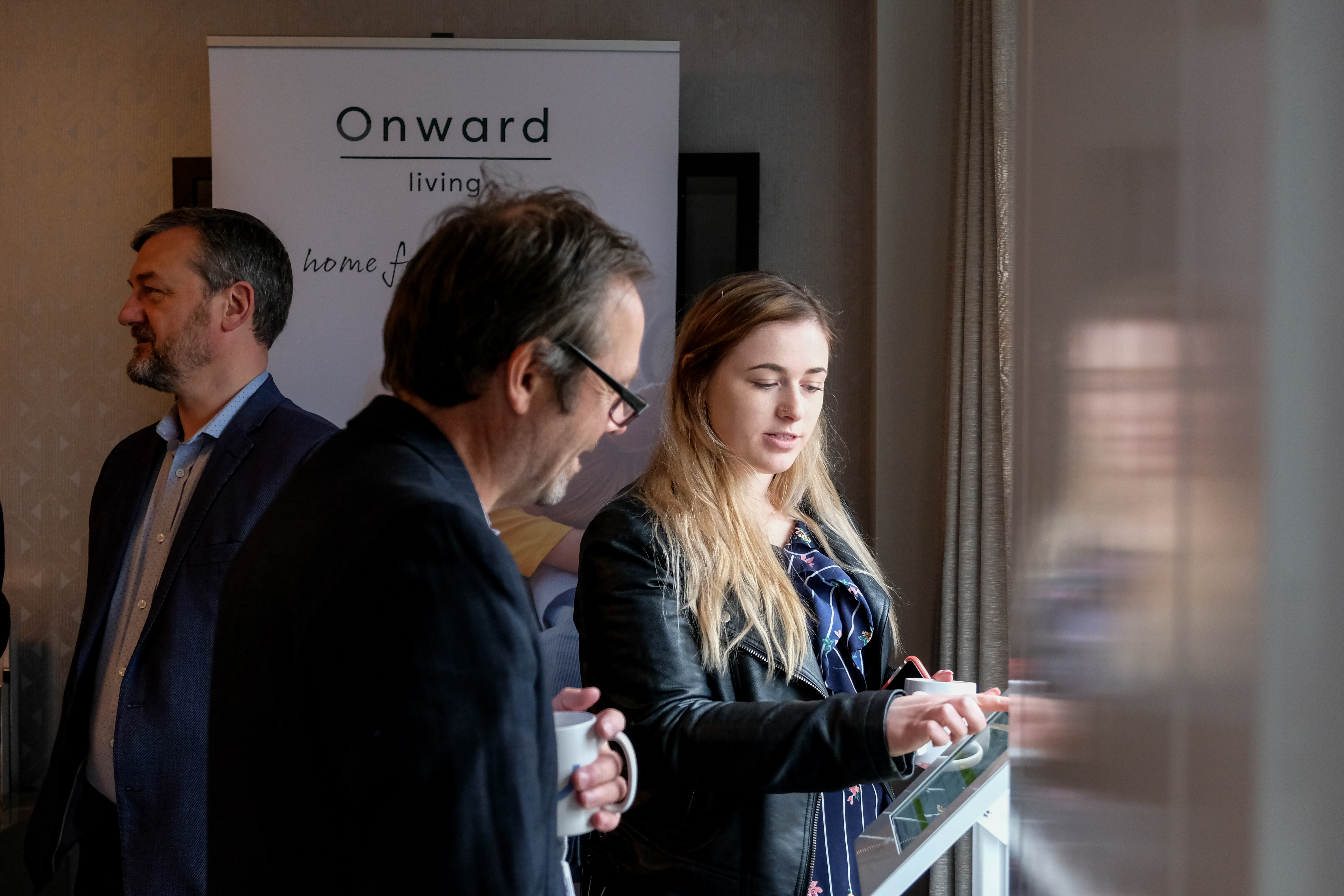 Have you ever wondered what a career in housing would be like?
In our blog, we sit down with our Digital Marketing Officer Laura to ask about her experience of working as part of the sales team for Onward Living, to help sell new homes for shared ownership. 
What was the application process like for the job?
The application process was pretty straightforward and as soon as I found out I had got through to the interview stage I was thrilled! The interview went really well and I felt like I could just be myself. As soon as I was offered the job, I was completely lost for words!
How was starting your new role at Onward?
When I started my role, I was introduced to the wider team and quickly made friends which made life so much easier (as we all know starting a new job can be quite daunting). My manager explained my objectives and showed me the ropes, which helped me jump right in. I soon had all the tools and resources fit for purpose to do my job!
One of the cool things about first joining here is that you get to attend a welcome event to meet new people across the organisation and learn about the business's mission. It really helps you to understand what the business is trying to achieve and how your objectives fit into the bigger picture.  You also get to go on a tour around some of the neighbourhoods to see what's going on. For me, it showed another side of the organisation which I didn't know much about which was eye-opening! It's crazy just how much stuff goes on here.
I had a feeling Onward would be the place for me to learn and develop, and since starting I have had the opportunity to really get stuck into in a number of exciting and ingenious projects including launching a new brand and website!
What is the culture like at Onward and what are the perks?
At Onward, we all take pride in the following eight values; accountability, fit for purpose, service, inspiring, trust, ambitious, ingenious and learning, which helps keep everyone on the same page. Our mission is to make a positive difference in the communities we serve.
The culture of the organisation is really friendly, passionate and encouraging. You feel like part of a family. As a not-for-profit organisation, it has an ethical vibe which is different to a lot of businesses. The money we make from sales goes right back into funding for new homes.
Another perk of working here (other than helping customers of course!) is flexible working. You're trusted to get on and do your job whilst being able to fit life commitments around work. It's a really mature and modern approach to working that I've never come across before. As long as you're working your contracted hours and meeting the needs of the business, you can find a good routine that works for you – for example, starting your day a little earlier to avoid traffic.
I have developed a true love for shared ownership. I go to work each day feeling passionate and motivated, excited about the challenges and achievements ahead. It's lovely when you get to meet the purchasers and hear their stories on becoming a home-owner which might not have been possible without the help of shared ownership.
Onward is a great place to work because the organisation truly cares about people – both customers and employees. You feel valued at work… and I've never met a bunch of passionate people like these lot!
Are there opportunities for personal development in your role?
Yes! Personally I'm ambitious; I love learning and developing as a person so it makes me happy knowing my workplace is able to accommodate and support my personal development. Onward provides many opportunities to develop skills by offering training through My Academy or external courses if required.
Why choose Onward?
I would recommend a career at Onward to anyone who cares about people and is passionate about what they do. You need to love helping others to truly feel the benefit of working for such a great organisation. If you want to feel challenged and are proactive you'll do amazing here.
Want to join the team at Onward? Take a look at our latest job opportunities below.