Top tips: how to create your own compost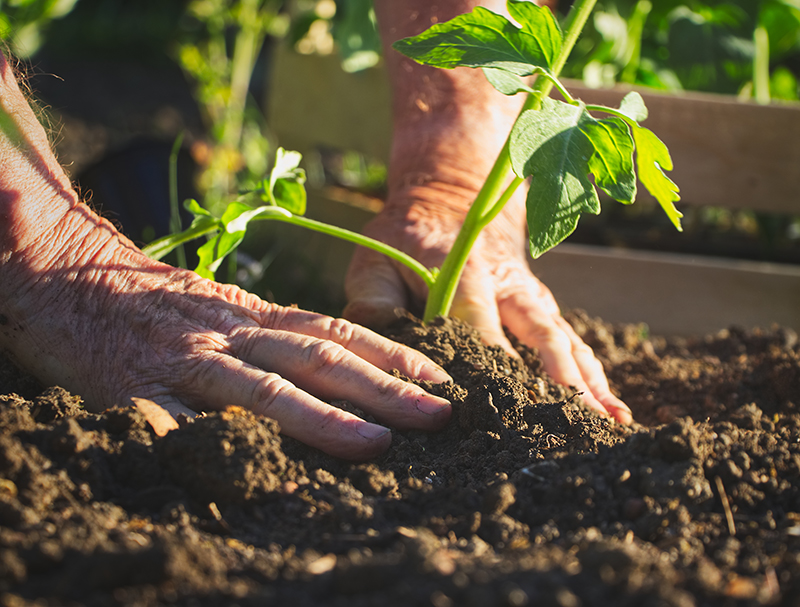 Having a mini 'tip' in your garden might not sound too appealing but home composting has lots of benefits. Our Environmental Services Assistant Alex has the scoop.
Home composting is a great way to keep your garden clippings and your kitchen food waste from going in the bin. You can put in all kinds of items in there including tea bags, coffee grounds, ripped up cardboard, tissues, garden clippings, flowers, fruit peelings and eggshells.
It's one of the best ways to reduce the amount of waste we produce and lessen carbon emissions.
By converting your kitchen and garden waste into compost you will not only reduce the amount of material you're putting into your household bin, but as a bonus you will also cut the amount of methane and carbon dioxide emitted into the atmosphere – significant greenhouse gases that contribute to climate change. Composting is nature's own way of recycling!
The end product is also a great nutrition feed for your garden and plants and a soil improver!
Some of the things you CAN add to your compost bin include:
Greens:
Old flowers
House plants
Nettles
Coffee grounds & filter paper
Tea bags and tea leaves
Spent bedding plants
Fruit scraps and peels
Veg scraps and peelings
Browns:
Egg shells and boxes
Cereal boxes
Newspaper
Toilet & kitchen roll tubes
Garden prunings
Dry leaves
Twigs
Hedge clippings
Straw & hay
Wool
Feathers
Woody clippings
Cotton threads
Tumble dryer lint
Tissues, paper towels & napkins
Shredded documents
Corn cobs & stalks
Pine needles & cones
For a full guide on how to compost at home visit Recycle Now, which offers advice on how to set up your composter and make the best compost.
Compost bins even make great gifts for people who are wanting to cut back on their bin waste or improve the environment!
For service updates during coronavirus take a look at our dedicated website section